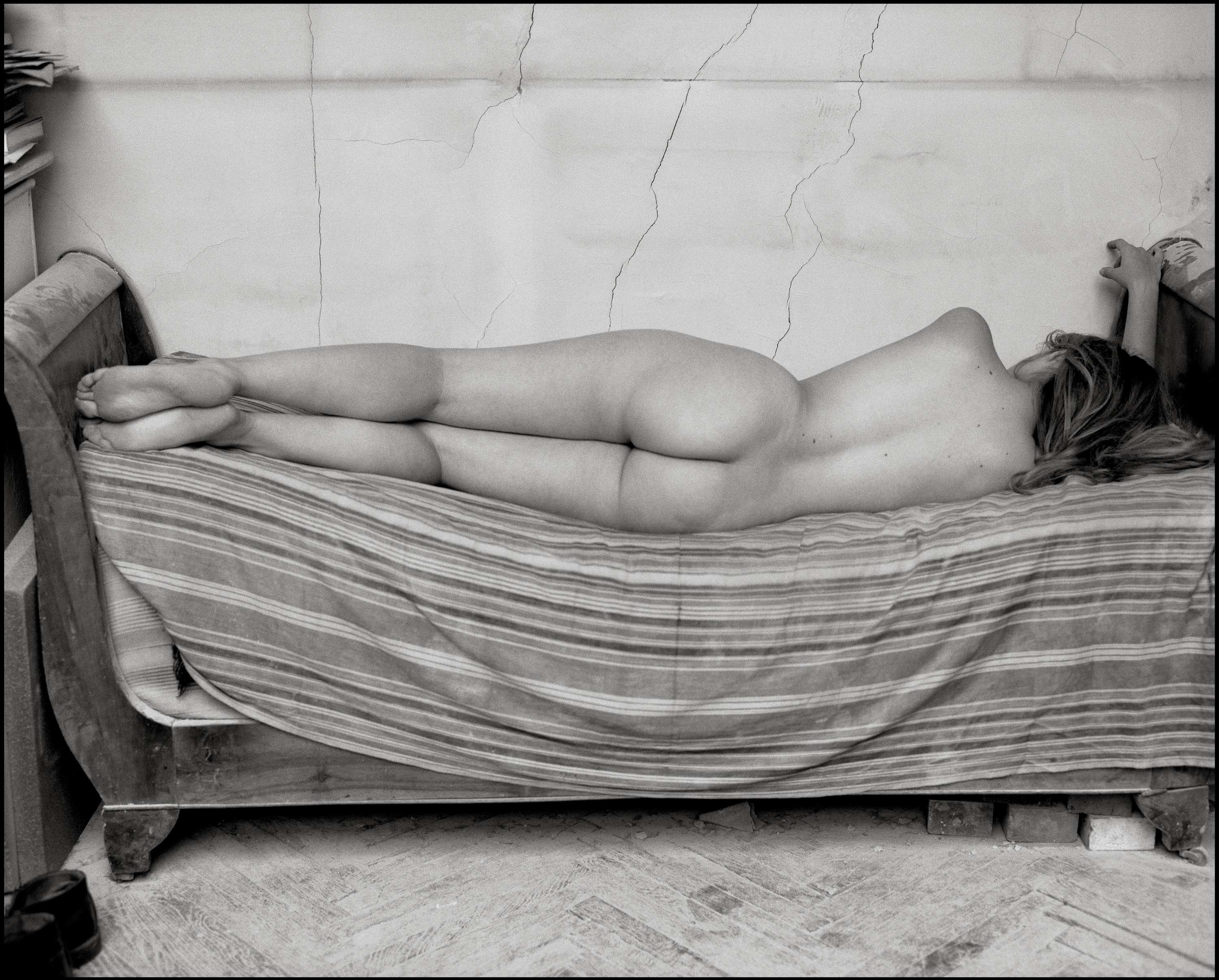 Three Boys from Pasadena: A Tribute to Helmut Newton | The show features the photographs of Helmut Newton's protégés Mark Arbeit, George Holz, and Just Loomis, exploring both their individual talents and their longstanding friendship with Newton and each other. The "boys" first met Helmut Newton in 1979 while students at the Art Center College of Design in Pasadena, California. All three became Helmut's assistants during one of the most exciting and prolific times in his career. For almost 30 years, as each went on to his own professional lives as photographers, they kept in touch and shared their personal work with both Helmut and June Newton. After Helmut's death June, his widow and longtime artistic collaborator conceived of a tribute exhibition for Helmut by showcasing his influence on their "three boys." In her words: "They were the only three assistants who worked with him and became photographers in their own right. Each had a unique relationship with Helmut. They've become his offspring -- each with his own voice. It was a special time in their lives, and I was the witness."
Opens June 14 at the Williamson Gallery of the Art Center College of Design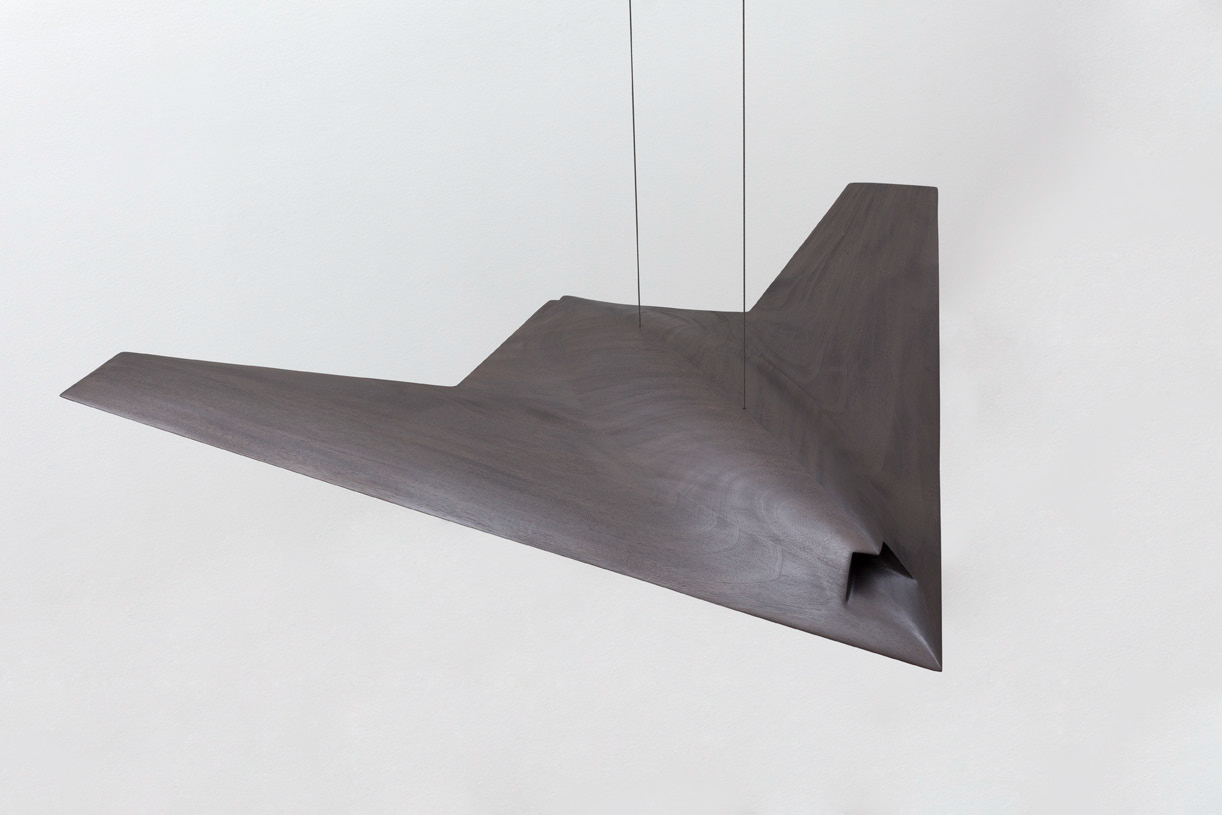 Ben Jackel: Zero Percent Contained | Jackel draws on his interest in the history of warfare, and the tools that humans use to make war, to inspire a new series of sculptures. Created in mahogany and coated in graphite, a series of spy planes and unmanned military jets are suspended in the gallery at eye level. Jackel was inspired by drone planes currently in production: from the U.S. Phantom Ray, 2011 to the recently unveiled European joint venture nEUROn, 2012. Their elegant, sleek forms beguile as they also threaten; menace is imbued within their beauty. These are tools of surveillance, and used for strategic attack; unmanned, their very presence indicates an unknown terror yet to come. As Jackel states, "They have revolutionized warfare: 'man versus man' just got a little more complicated because one of the men is no longer present."
Ben Jackel: Zero Percent Contained runs through June 30 at L.A. Louver, Venice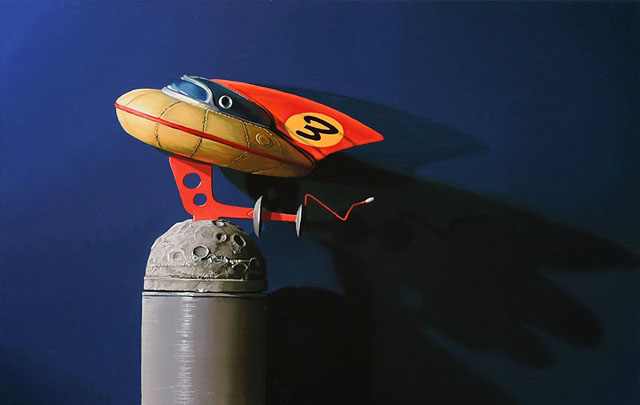 Michael Beck: Notes to Self | Ordinary objects bearing the scars of use and time glimmer in the spotlight and take center stage in Michael Beck's Notes to Self. By using objects whose age gives them a rich and intriguing history, Beck translates their past into an interactive play between the audience and the paintings. His use of light and shadow lure the viewer onto the stage offering them a chance to play the supporting role as the object's previous owner. Beck's carefully selected titles, such as "I've Been Thinking About Dating," put the play into motion and guide the viewer through the script awakening thoughts the previous owner might have once had while using the object. At fist glance his use of light creates a cheerful mood, but shortly after the lurking shadow in the background begins to compete and the viewer is left to decide whether the object or the shadow is the celebrity. Beck creates a visual means that allows the viewer to gain new insight about what an object is, and how it can be seen.
Michael Beck: Notes to Self opens June 16 at Lora Schlesinger Gallery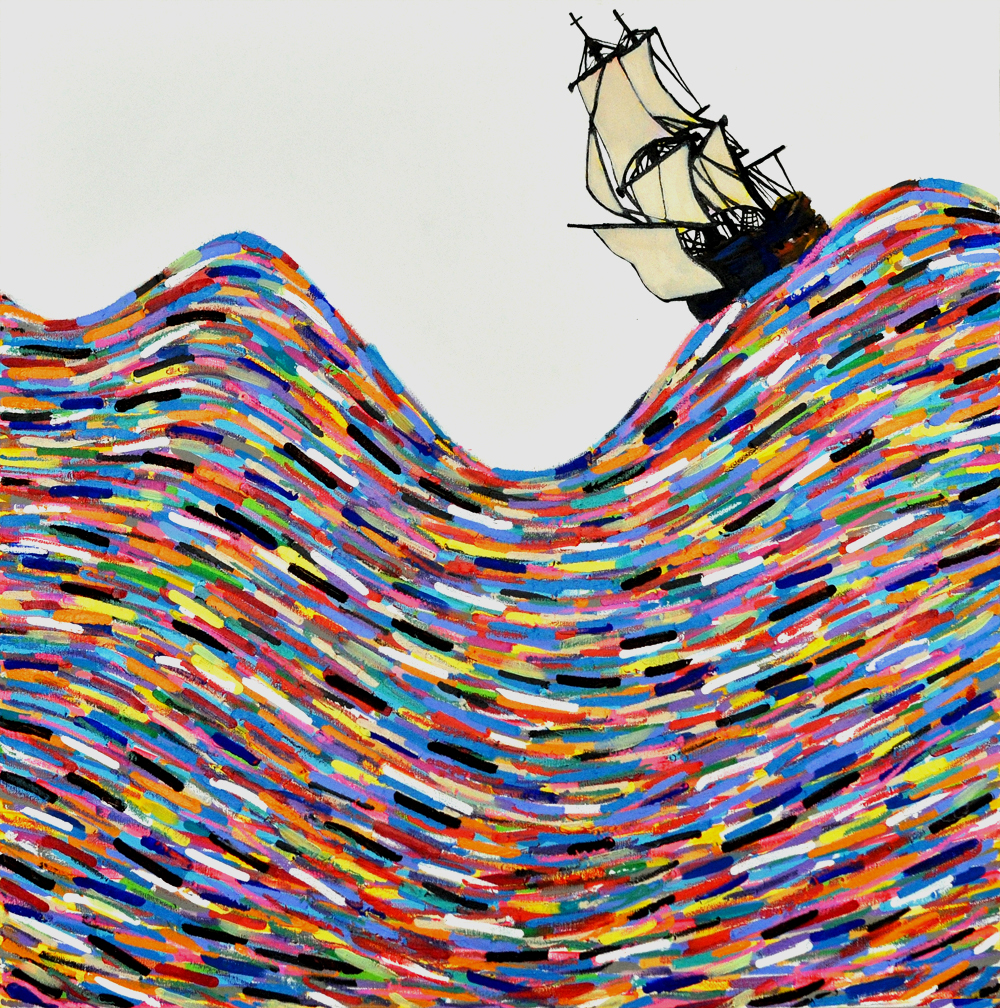 Joshua Petker: Adrift | Recognized for his highly stylized portraits, Petker steps away from his signature paintings with a series of more conceptual works. Adrift is an attempt by the artist to convey a deeper emotional resonance with the viewer and set a tone unlike anything in previous exhibitions. The new exhibition features a series of nautical themed works as well as a companion series of portraits -- still recognizable as the same artist but distinctively different paintings.
"It has been said that all sailors are trying to get home and that once home, all sailors long for the sea," Petker explains. "The sea is a metaphor for the uncertainty experienced as human beings within the expansiveness of space and time, and the body is the vessel for our individual consciousness, navigating the weather of life, ignoring or rejecting the inevitability of our eventual demise in search of the next horizon. The aim of these paintings is to celebrate and lament this escapist pursuit."
Joshua Petker: Adrift runs through July 7 at LeBasse Projects, Culver City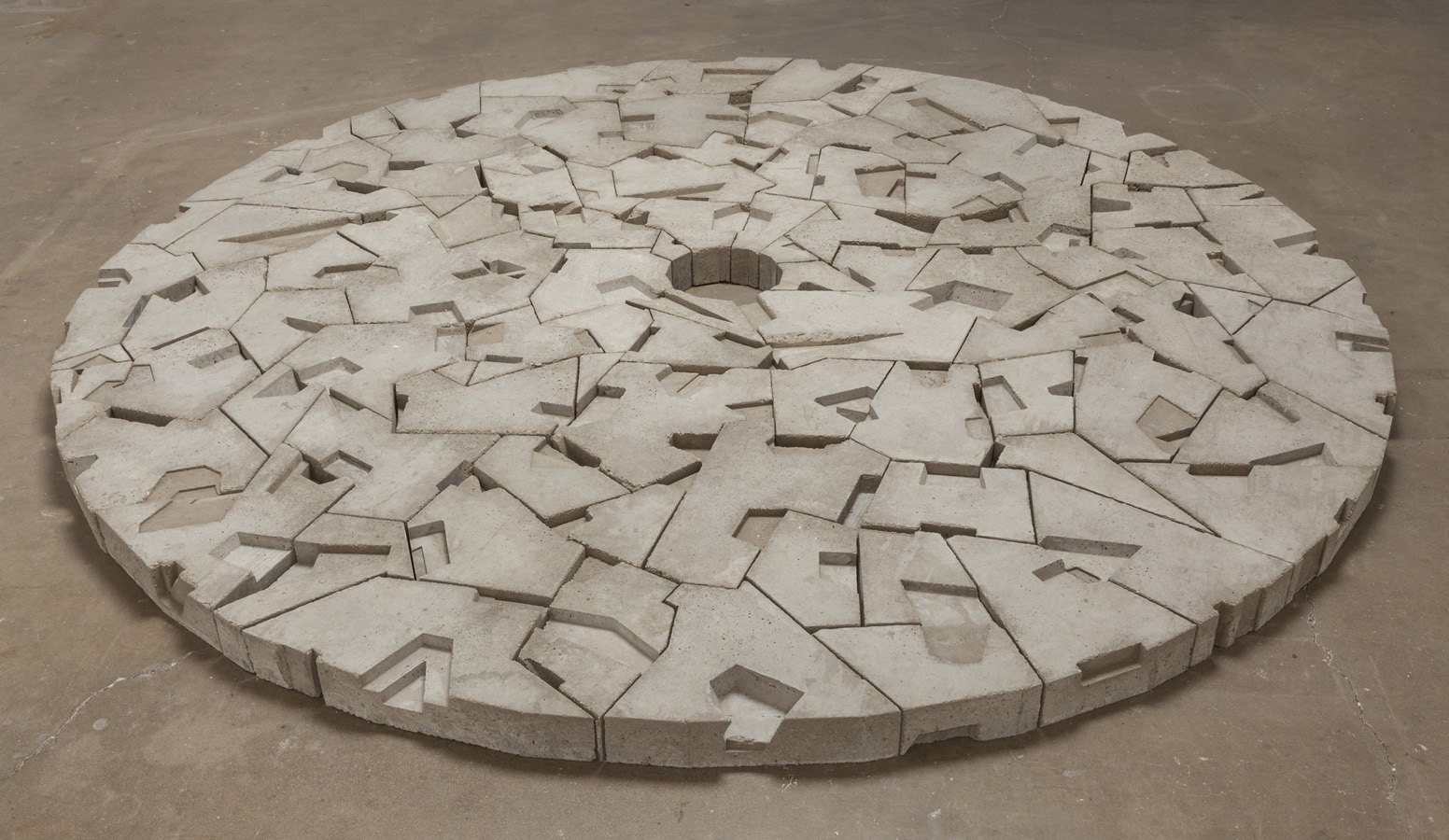 Gustavo Godoy: Vacant Mounds and Markers | The sculptures in Vacant Mounds and Markers quietly examine spiritual spaces and secular objects. Positioned at ground level, Godoy's sculptures transform the gallery into a meditative sanctuary, addressing the physicality of space as well as the ritualistic spaces inspired by secular and sacred belief systems. His concrete "mounds and markers" are reminiscent of ancient altars, minimalist sculptures, futuristic architecture, and urban demolition sites. They appear to be part of sanctified rituals, which may provide insights into the sensibilities and culture from which they've emerged. In fact, the mounds reference the pitching mound from Los Angeles's Dodger Stadium, a sacred space for Godoy. In 1981 Fernando Valenzuela, a Mexican pitcher for the Dodgers, quickly became an international phenomenon as he took his team to the World Series Championship and received baseball's most prestigious award for pitching, the Cy Young. Idolizing the pitcher as a child, Godoy witnessed first hand as "Fernandomania" swept the country.
Gustavo Godoy: Vacant Mounds and Markers runs through July 7 at Honor Fraser
For the most comprehensive calendar of art events throughout Los Angeles go to Artweek.LA.