Crossposted with TheGreenGrok.com.
Here comes the electric car?
2011 was the year of the electric car and a bit of a bust for the electric car. Last year saw the much touted rollout of two electric cars in the United States purportedly designed with the American consumer in mind: the fully electric Nissan Leaf and the plug-in electric hybrid Chevy Volt with its electric motor and gasoline-powered backup.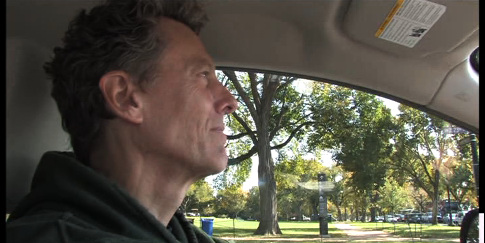 I took a Nissan Leaf for a test spin in October. It was very much like driving a regular old car, with one exception: electric vehicles like the Leaf could be the essential ingredient we need to lower carbon emissions.
Despite the fanfare, sales of the two cars didn't meet expectations. Part of the issue could be that each baby's price tag is hard to swallow for many a car buyer -- $34,570 for the Leaf (or ~ $25K with the $7,500 tax credit) and $41,000 for the Volt (or ~ $34K with the tax credit).
The two post-accident fires that broke out in two Chevy Volt batteries probably didn't help either, see here and here (an episode that might have rekindled memories of the high-end, all-electric Tesla"s fire issues from 2010); nor did the Leaf's supply problems caused by last year's tsunami in Japan (though apparently the tsunami unexpectedly revealed the durability of the Leaf's battery).
With the final numbers tallied, U.S. sales in 2011 were as follows:
Combined, a total of 17,345 Volts and Leafs were sold.
Brian Wynne, president of the Electric Drive Transportation Association, argues that it's not that the cars are languishing on the lot, it's that production goals were not met: "We're selling every car that we're making."
Electric Cars an Essential Part of the Energy Fix
But while electric cars have not yet caught fire from a marketing viewpoint, a new study by James Williams of Energy and Environmental Economics and colleagues predicts that they'll really need to, figuratively speaking, in the coming decades if we are to meet greenhouse gas emissions targets.
As reported in "The Technology Path to Deep Greenhouse Gas Emissions Cuts by 2050: The Pivotal Role of Electricity," a paper published in the journal Science, Williams and his co-authors modeled simulations of how new technologies develop and existing ones penetrate the market to assess how California could meet its goal of reducing emissions 80 percent relative to 1990 levels by 2050. The authors concluded that, while the 80 percent target could be attained, it would not be easy. According to their calculations, the state's energy infrastructure would need three major sea changes:
Energy efficiency: Increased efficiency would need to grow at an annual rate of 1.3 percent, meaning that 55 percent less total energy would be used in 2050 as a result of efficiency measures compared to the baseline projection. Is this feasible? You be the judge: In its Annual Energy Outlook for 2010 the Energy Information Administration forecast that efficiency would improve by 12-17 percent between 2008 and 2035, reflecting a maximum annual increase in efficiency of 0.6 percent.
Decarbonization of the electricity supply: The emissions intensity (the amount of carbon dioxide [CO2] emitted per energy produced) would need to drop 95 percent -- from its current rate of 0.42 kilograms of CO2-equivalent per kilowatt hour (kg/kWh) to less than 0.02 kg CO2e/kWh. Adding a lot more renewables would only go partway to meet that drop, say the authors. Nuclear power and fossil fuels with carbon capture storage would need to provide almost 45 percent of California's electricity mix in 2050, and neighboring states supplying electricity to California would also have to decarbonize their electricity.
Fuel switch: "The most important finding," Williams et al reported, "is that ... there is no alternative to a widespread switching of direct fuel usage (e.g., gasoline in cars) to electricity."
If electric cars become the norm in California, will that mean we'll all be motoring on electrons in the future? Well, the state is the world's sixth largest economy and, at least historically, it's been a trendsetter -- things that started in the Golden State have often moved east and internationally. So it might be a good idea to get that plug ready to power up your next car. And to that end, stay tuned for a short video series exploring electric vehicles coming down the pike. Here's a sneak peek.