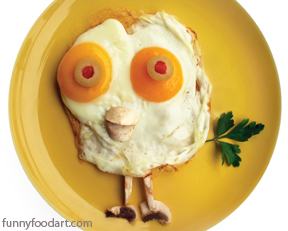 I love eggs -- poached, hard-boiled, fried and even in an omelet and a frittata. In our book, Funny Food, there is a section on the whimsical egg breakfasts that Bill has made for me over the years.
It's amazing that I love eggs, considering that I lived on a chicken farm for seven years when I was a kid and I ate eggs seven days a week.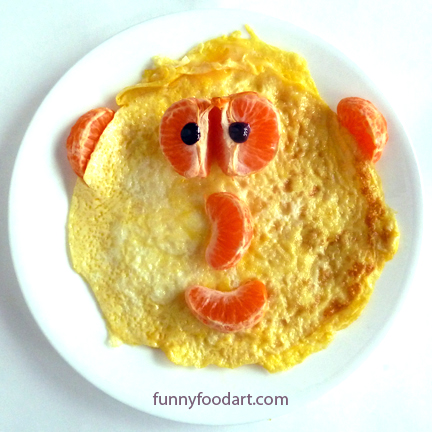 My family moved from the Lower East Side of Manhattan to a chicken farm in New Jersey to escape the urban poverty for a new life on a chicken farm.
Soon after we moved to the farm, the prices for eggs dropped substantially, but the cost of food for the chickens (grains) remained high. We ate eggs and chickens every day.
I still enjoy eating eggs!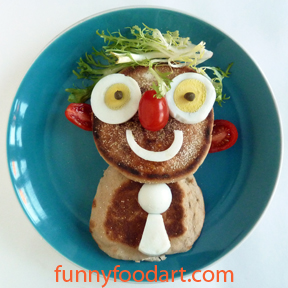 New research shows that moderate consumption of eggs does not have a negative impact on cholesterol. If you generally eat a well-balanced low-fat /cholesterol diet, then eggs are a great daily soured of protein, essential amino acids and nutrients. And don't skip the yolks; they contain most of the egg's vitamin supply.
The amount of protein in one egg is one of the highest quality proteins found in any food. Eggs are natural and one egg has lots of vitamins and minerals all for 70 calories.
Best of all, eggs are a very inexpensive protein. They are delicious affordable breakfast option. Learn more here.
Make a fanciful egg breakfast and share with your child that eggs have a lot of minerals and vitamins that help our brains function, gives us muscle strength and healthy eyes.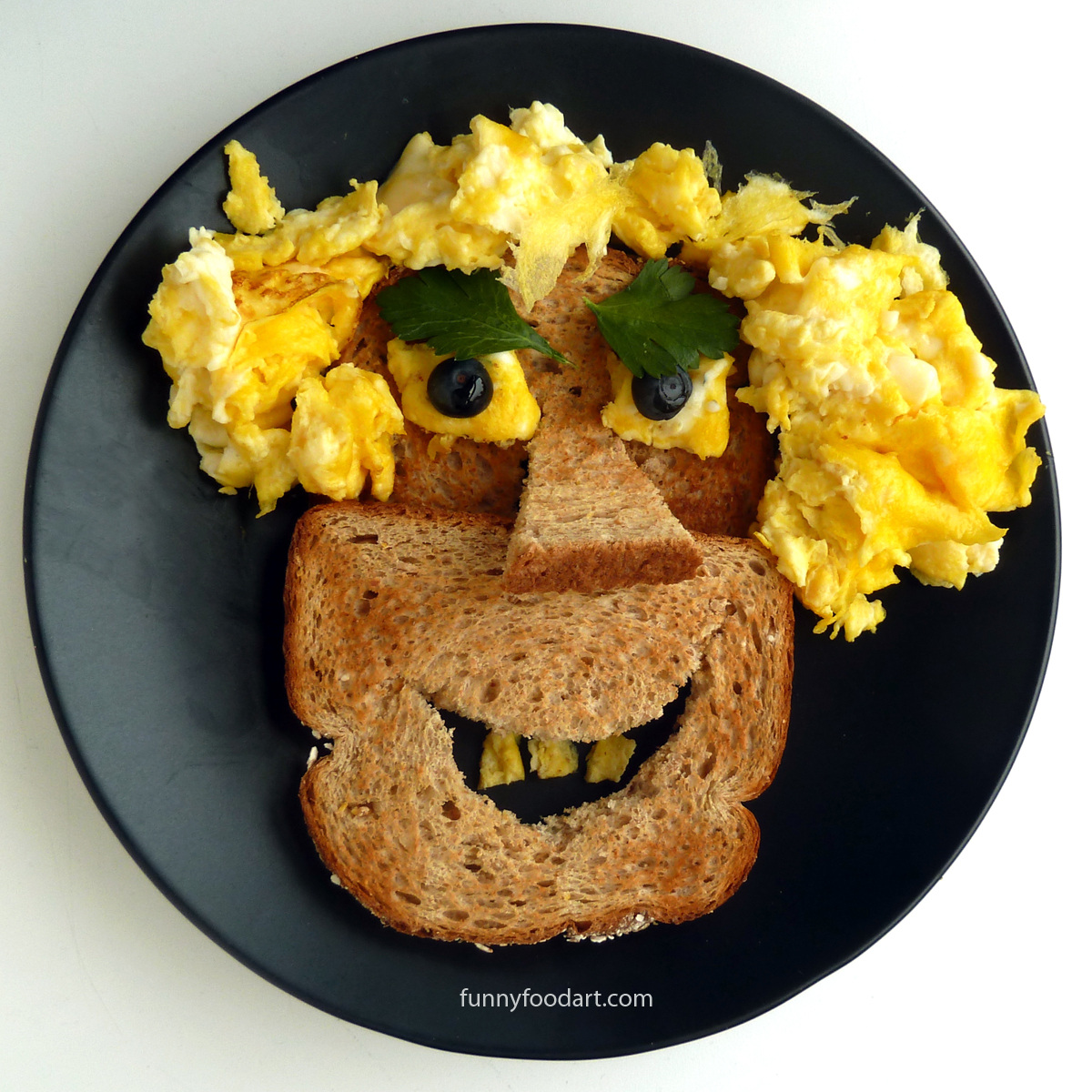 Make it a family goal to eat a healthy eggselent breakfast.