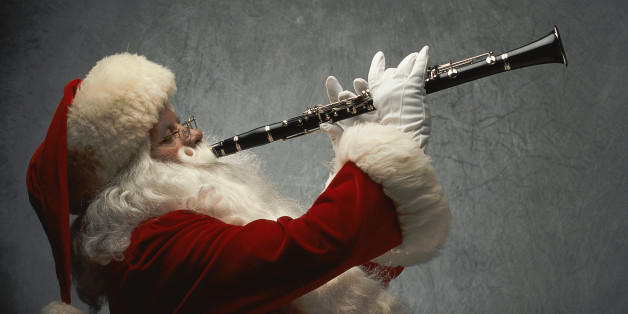 As I scroll through my news feeds in social media I am wowed by the generosity and thoughtfulness of so many to do good. And I wonder what it would be like if we could stretch the "Christmas good deeds" throughout the new year?
Just imagine what the condition would be of human health and the environment if we did things in a more thoughtful way. No heroics -- simply more thoughtful.
That's exactly why we were founded -- to put more thought into our actions with the understanding we as a society can actually stop premature deaths and reduce incidences of cancer.
Cancer prevention, not unlike a seat belt, saves lives. And just like a seat belt, it is up to all of us to work to protect ourselves and families.
Unfortunately, we operate in a world where we peddle pharmaceuticals to help fight the current epidemic of obesity in children, and yet at the same time healthy school lunches are at risk of disappearing.
About 30 million people a year in the United States use indoor tanning, and little is being done to protect children at a time when we have 70,000 new cases of melanoma each year. Melanoma kills. Some new laws require minors to have a parent's consent or be accompanied by a parent to the tanning facility. However, in my thinking children need to be protected from indoor tanning, not get permission to use it. The CDC reports: "Indoor tanning is particularly dangerous for younger users; people who begin indoor tanning during adolescence or early adulthood have a higher risk of getting melanoma."
The list goes on, from children in school who should be safe from the burden of dangerous pesticide exposures to the news of e-cigarettes with growing science against tobacco's new product and the recent news of the death of a 1-year-old baby after it ingested liquid nicotine.
We currently are coexisting with a sea of environmental and lifestyle risks that do and continue to pose a serious threat to our children. Yes, addressing these issues is a challenge, but it is not undoable. It's the kind of thoughtfulness that will protect our children and future generations. But we need your voice. We need all parents to speak up and have a say so in your child's future. The proverbial seatbelt is not enough -- we need you to buckle up! The world of prevention entails having an active role in your child's future, guarding their lifestyles and environment and all those things that take on the natural landscapes of their lives. We need to send a loud and clear message to community leaders, corporations and legislators that our children's future must come first. Support those with your children's health in mind. Money and profit must have a backseat to your children's health.
This Christmas and in the new year let's do something heroic with small, thoughtful acts that work to give our children the gift of health at home and in our communities. Merry Christmas.