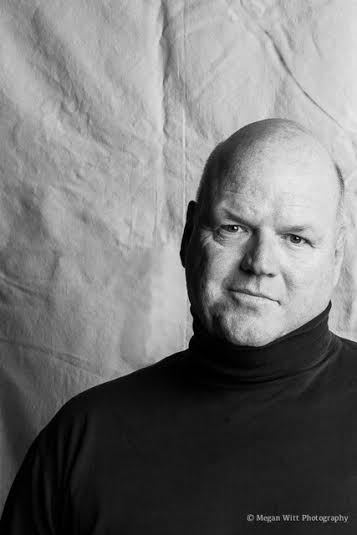 Bill Couzens, Founder of Less Cancer
I have been working on blogs with photographer Megan Witt. I am interested in telling the stories behind the faces of all those who are in the cancer mix but have bigger stories to tell beyond that of cancer.  
Often when we hear about people who are in a battle with cancer, as either a patient or playing a supporting role, we never really hear their own story. Somehow cancer always seems to steal the headlines in people's lives. 
I spent a day in a Washington, D.C., studio doing "Face Cancer" portraits with Megan and had my picture taken. With me were Suzi Tobias (the ride leader for the Less Cancer 300-mile, two-day bike ride to Mackinac) and Aileen Graef. Both Aileen and Suzie supported Aileen's mother in her grueling battle with cancer.
The day of the shoot was cathartic for all of us, and Megan captured some compelling moments.
My daughter Maeve picked this shot of me over the more conventional coat-and-tie shots. She said, "It's the one that looks like you, Dad. You're the black turtleneck guy." 
I would like people to know that as a kid I smoked. There was a time I thought it a good idea to have ashtrays mounted on stationary bicycles. I quit smoking 18 years ago, at the age of 37. Today I struggle with a seven-day Less Cancer workweek; worry about the sacrifices those in my life make for Less Cancer; and struggle with a mild Twizzlers licorice addiction (strawberry).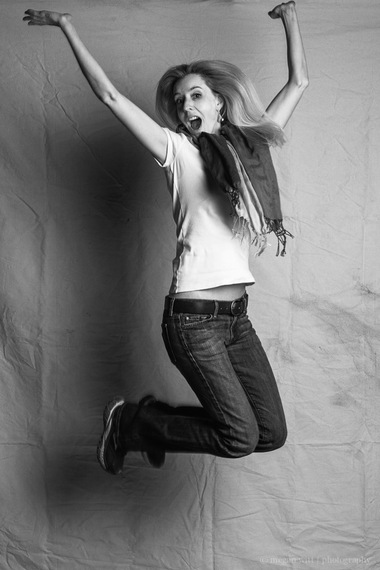 Suzi Tobias, ride leader for the Less Cancer Bike Ride to Mackinac
In this photo, Suzi Tobias changed the tone of the Face Cancer shoot. Suzi, jumped so high in this photo she needs a room without a roof!   She did not want to us to use this photo, but if you could see how high she jumped its nothing short of amazing.
Suzi wanted to be a playwright when she was 10. She says, "I spent most of my childhood riding my bike around my neighborhood. In the summers I used to ride to the pharmacy after dinner and buy an ice cream sandwich -- the ultimate independence. I would also spend hours running through the woods near Charlevoix, Michigan." Who knew so many years later this now producer would be leading the charge on the Less Cancer Bike Ride.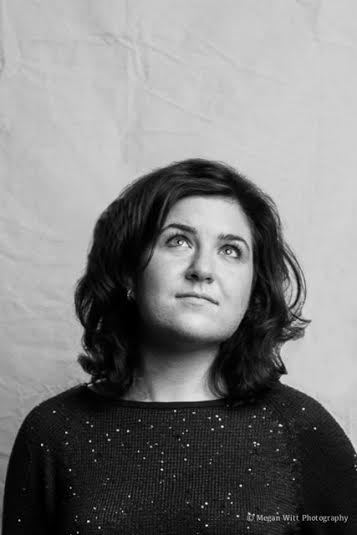 Aileen Graef
Aileen, a journalist, says, "Like most kids, I wanted to be many things. I went through phases. At various times I wanted to be a doctor, a vet, an archaeologist (my dinosaur fascination period), and an astronaut.
I grew up in Florida and miss the beach. I ate fish out of the ocean. I lived on the beach. I have fond memories of playing with my sister and mom. My dad taught me how to scuba dive -- I was certified at 10 years old. "
In the fight to figure out how to reduce incidences of cancer, we must not lose sight of people's humanity and their contributions to the world. We must not let cancer steal our headlines.