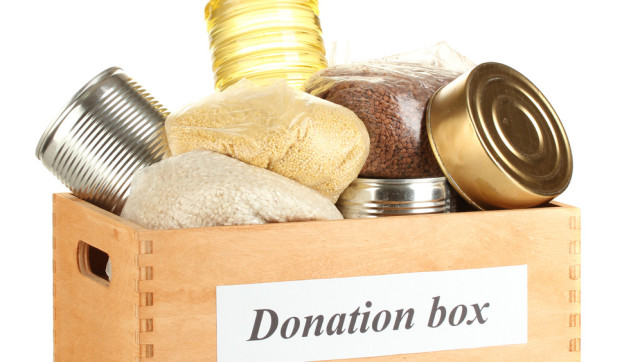 This Thanksgiving, I want to thank someone who has dedicated his life to the art of giving. I met Father Eugene Brake at a going-away dinner for Lynn Brantley, the co-founder of Capital Area Food Bank in Washington, D.C. Father Brake is the other co-founder, and he began to tell me how it all began. As he talked, I was amazed to learn his story. Father Brake has devoted his life to feeding the poor and helping the homeless. And he did it his way.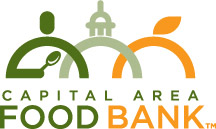 He's now 78, but decades ago he shunned church housing to live in dangerous inner city neighborhoods where he felt he could do the most good. He walked or biked, never owned a car. He never had a permanent residence, living from place to place. He devoted himself to feeding the poor. After all, Father Brake grew up in poverty in Wilmington, DE. He was one of 14 brothers and sisters living in a three-bedroom house. When his father retired, he was making only $6,800 a year, after having worked 49 years. As Father Brake describes it, "I was poor, but I never felt poor."
Father Brake's calling was on the streets of Washington. He knew that perfectly good food was being thrown away because there wasn't a way to store and distribute it. In 1980, Father Brake helped organize an interfaith movement to establish the Capital Area Food Bank. In Father Brake's words, "People respond to feeding the hungry." Last year, the food bank handled 30 million pounds of food. It will distribute even more this year after moving into a brand new, beautiful warehouse.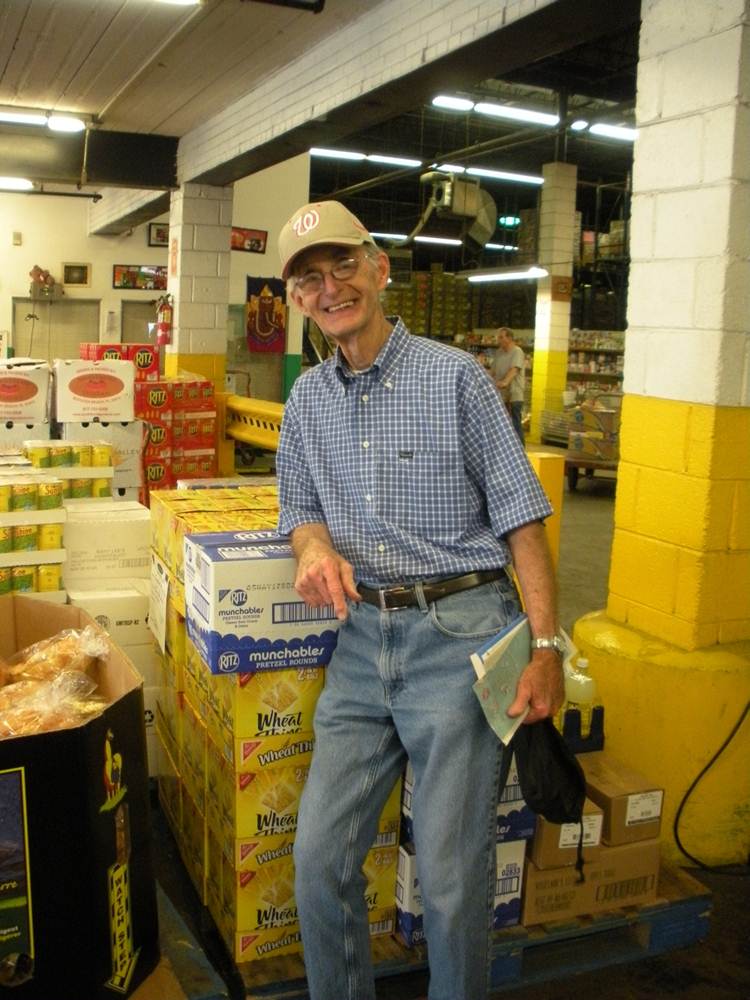 Father Brake's eyes light up, and he smiles as he reflects on what he started. "I can't begin to know how many people I have helped in my lifetime. When people are in crisis, lose a job or are about to get kicked out of their home, I get them some free food. I want their money going toward keeping the lights on."
As dinner ended, I asked Father Brake where he was living now. "I have so many homes," he said. "I'm not exactly sure where I am heading. But, no worries." While he may appear to be carefree in his own life, his beliefs drive him to help others. "All I ever wanted was the same opportunities for everybody. That's what drives me. It's the very nature of Christianity."
Margaret Mead is quoted as saying, "Never doubt that a small group of thoughtful, committed citizens can change the world; indeed, it is the only thing that ever has."
On this Thanksgiving, I'd like to thank Father Brake, Lynn Brantley and all the workers and volunteers of the Capital Area Food Bank. It's a shining example of a small group coming together and changing the world by helping other people.
I'm Bill Marriott and thanks for helping me keep Marriott on the move.
This post first appeared on MarriottOnTheMove.com.