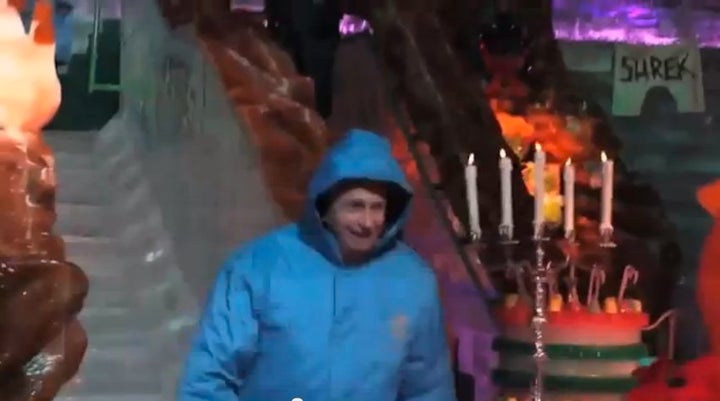 When former President George H.W. Bush (#41) turned 80, he jumped out of an airplane. When I turned 80, he sent me a birthday message telling me to step out of my comfort zone and rev up the engine on one of my cars and let loose.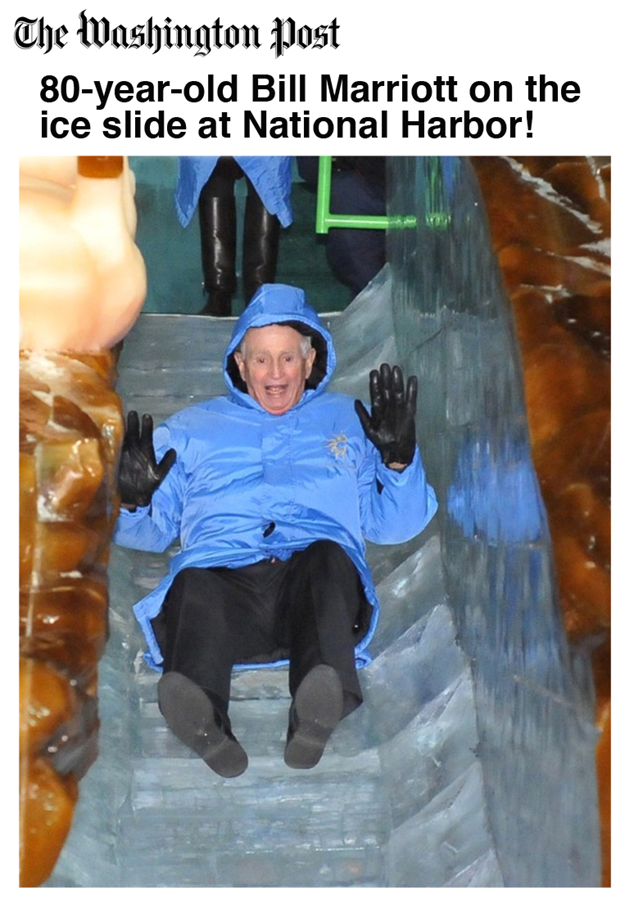 Stepping out of your comfort zone is important in life. I've tried to seek adventure and excitement; that's why I love to travel. But as we grow older, we get cautious. We stop climbing trees and going up the down escalator.
My grandchildren reminded me how important it is to try new things. We recently visited Gaylord National's popular ICE show. It's a nine-degree giant freezer with a heck of an ice machine. Two million tons of ice is carved into colorful DreamWorks characters, including SHREK.
We turned the corner as we walked through the place and there it was, a 20-foot-long ice slide. Ignoring common sense, I took the dare from my daughter-in-law and grandchildren and let loose. You forget how little friction there is on a slippery downhill surface! The judges took major points off for my landing. It was great fun and I think I surprised a few people, including my grandchildren.
If you want a good laugh, view the video below. I hope it doesn't go viral. Leave a comment on some of your more adventurous (or foolish) moments. Have some fun this holiday season and step out of your comfort zone!
I'm Bill Marriott and thanks for helping me keep Marriott on the move.