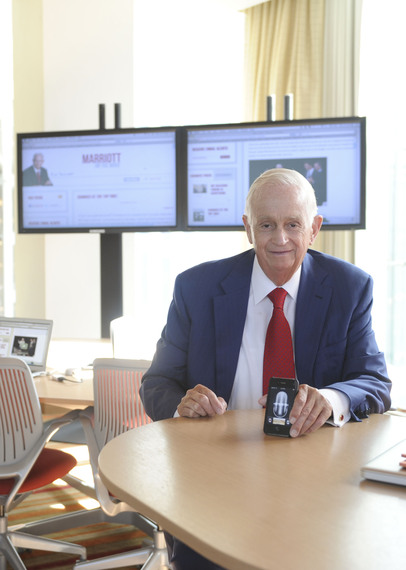 In their book Double Down, Mark Halperin & John Heilemann briefly mentioned President George W. Bush's lack of curiosity as one reason why the last half of his second term was not as successful as it could have been.
As I ponder why some people are successful in business and others are not, I think curiosity is a very important factor.
When we were growing our restaurant chain in the 1930's and 1940's, my father would visit Southern California every year to see what was new in the business as that was the area of the country that was the most creative in the restaurant industry. He would bring back new sandwich recipes and the latest in restaurant design and service.
I have always spent time studying what the competition was up to. I've found a key word in the practice of curiosity is the word "why." Recently our team brought in a recommendation to make a sizable investment. When I asked why - they had a hard time answering the question as to why we should do this. So we didn't do it.
I've often been accused of asking too many questions - of being too curious. I guess it's in my DNA, as curiosity certainly helped my father build the business. It helped him gather the facts if he struggled with the decision-making process.
The next time you are asked to make a decision you will be far more informed if you ask "why?"
I also think the three-letter word "why" is so important in building family and business relationships. Before I open my mouth I try to ask myself, why am I saying this? My wife, Donna says I'm growing more quiet as I've passed the age of 80. Well maybe I'm asking "why would I say that?" Our relationship is better since the word "why" has become top of mind.
I'm Bill Marriott and thanks for helping me keep Marriott on the move.
This blog first appeared on www.MarriottOnTheMove.com.