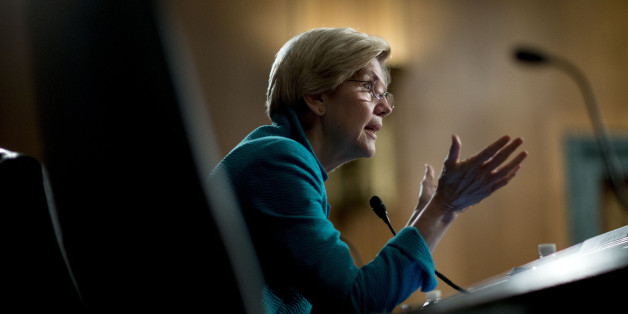 Previously published on BillMoyers.com.
In Oklahoma, Senator Elizabeth Warren (D-MA) and her brothers grew up in "an America that invested in kids like us and helped build a future where we could flourish." But, as she writes in her memoir, A Fighting Chance, "Today the game is rigged - rigged to work for those who have money and power... The optimism that defines us as a people has been beaten and bruised. It doesn't have to be this way."
Senator Warren, a former Harvard Law School professor, is an expert on how Wall Street and the banking industry are destroying the middle class. She's put that knowledge to powerful use on Capitol Hill, rapidly becoming the most authoritative and articulate voice of the Democratic Party's progressive wing. Many are urging her to run for president.
Before returning to Washington for the start of Congress, Sen. Warren spoke with Moyers & Company about the problems facing middle-class Americans.
Sen. Warren tells us:
"Washington works for those who can hire armies of lobbyists, armies of lawyers, and get just the rules they want. It doesn't work so well for American families. The only chance we've got is if those families will turn back to their government and say, 'I demand that you work for me, not for the billionaires, not for the millionaires. That you work for me.'"
Web Extra: Elizabeth Warren on Why "I'll Never Be an Insider"
After taping the broadcast interview, the two of us kept talking and we kept rolling: as so often is the case, great moments are often captured when we least expect them. Here, I ask Sen. Warren about her dinner with Larry Summers, who at the time was one of President Obama's top economic advisors and she was "raising a lot of trouble over how the money in the bailout was being spent."
We go on to talk about the student loan bill she introduced that would allow borrowers to refinance their debt, and will be voted on next week, as well as what surprised her most about life inside the Beltway, her own middle-class upbringing, the minimum wage fight and Eric Cantor's new job on Wall Street.
Moyers & Company airs weekly on public television. Explore more at BillMoyers.com.