If you're anything like me (and I certainly hope you're not), you've got a sweet-tooth that will not quit. And with Valentine's Day fast approaching, you may be scratching your head with stupefaction about what represents a good time to your better-half.
Sarah Rolleston and Allyson Tolbert are young ladies working very hard to advance their careers in musical theater. It can't be easy. There are the never-ending auditions with a veritable cattle-call of competitors. There are the lines, songs and dance moves to memorize before you even get into the audition. And then there are the always tenuous productions that once you've obtained a slot in the show, can go under in the blink of an eye.
The two met while singing and dancing together in the ensemble of the national Broadway tour of "Beauty and the Beast" in 2010.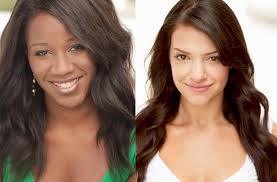 "We wanted the opportunity to be our own bosses," Sarah Rolleston told me, "and not just do the typical jobs performers do such as babysitting, waitressing and other jobs where you work for other people." Sugartooth Tours was born after the ladies went on a self-developed ice cream tour and decided it was a good entrepreneurial idea.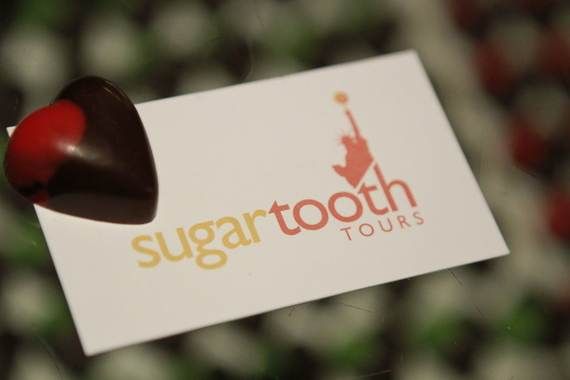 (See the HuffPo article "We Decided to Take Control of Our Lives" written by Rolleston and Tolbert for more insight into their entrepreneurial zeal.)
And so it was on Saturday night, Allyson Tolbert began the "Sweeter Than Sugar Valentine's Tour" at the corner of 18th street and Eighth avenue with these words, "Today we'll be learning about the history of Valentine's Day and it's traditions, while eating our way into the heart of Chelsea and the West Village and learning about the history of the city and New York's culinary past. I'm a licensed New York City tour guide, so in addition to leading you to some of the best dessert spots in the neighborhood, I'll be giving you a culinary and cultural history. Please feel free to ask me any New York City or dessert questions, and I'll try to answer them to the best of my ability. Even if you are a local, you may be surprised at some of the things you learn."
I was all-in.
First stop for the twelve tour-takers: City Cakes, a short walk down West 18th street from where we all met up. This tiny but warm downstairs bakery and retail shop exuded charm. Offering, and becoming famous for their "Half Pounder Cookies" for a rather meager $3.50, City Cakes has ridden the popularity of these behemoths right into making birthday cakes for Jennifer Lopez, Kelly Rowland as well as launch parties for Fergie's Maybelline' cosmetics line and Bethany Frankel's "Skinny Girl" line. Their "Killer Red Velvet" half-pound, cookie with cream cheese baked right inside was one of the best things I've ever tasted. I'll be darkening their doorstep again very soon to refill on this amazing creation.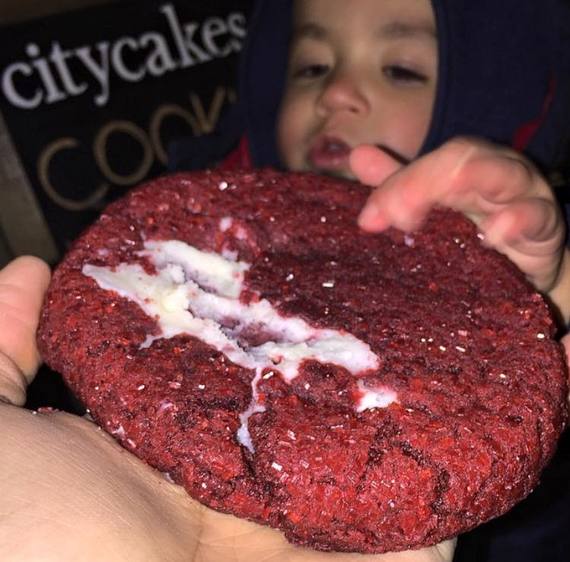 Second stop was the Chelsea Market location of Amy's Bread for some extraordinary hot chocolate--which really hit the spot given the cold weather. Starting with chocolate granache (somewhat like fudge) with steamed milk and an unparalleled homemade marshmallow. Amy's Bread takes an old standard and makes it special again. As a marshmallow kinda guy, I appreciated the inch-cubed square of mellifluous mallow as it absorbed the chocolate-y goodness whilst waiting for its just dessert at the end.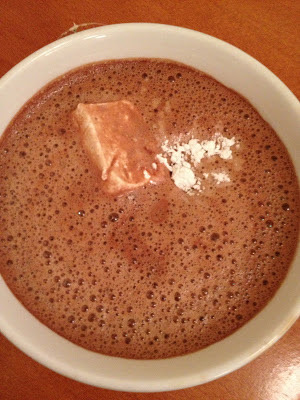 A quick and informative walk up NYC's Highline, led us to the Sugar Factory restaurant located at 46 Gansevoort street in the Meatpacking district. This cross between a candy store and restaurant was a quick stop to fill little Chinese food containers with assorted candies in gravity containers that rose all the way up to the ceiling. I got Hot Tamales, Jelly Bellys, dark chocolate covered raisins and red licorice twists.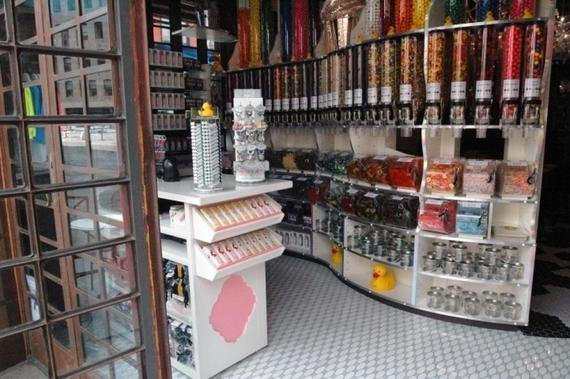 The Chocolate Bar awaited us at 19 Eighth avenue (between Jane street and West 12th street) and did not disappoint. Up until this point, we had not had any chocolate truffles ... much to our chagrin. That was about to change and change in a big way.
Offering chocolate bars, peppermint bark, mole bars and much more, we were there to sample the truffles and sample we did. I had the coconut truffle, topped off with a passionfruit truffle--that blew my mind. One of the great benefits of going on an educated, informative tour like Sugartooth's is that you experience new things while learning new tricks about them. Allyson told us that the key to enjoying a truffle and enjoying it properly is to quickly inhale right as you're taking that first bite. In this way, you ingest all the flavor, smell and exotic nature in each different truffle. In that moment, passionfruit came alive for me.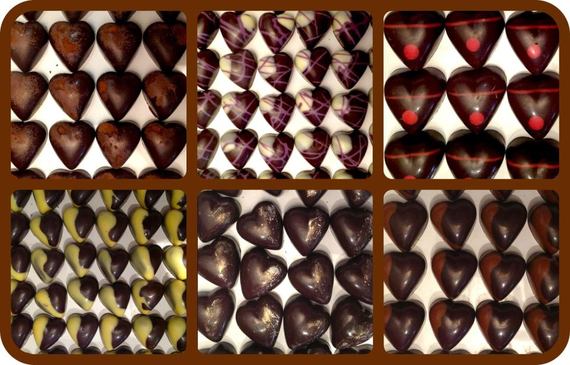 Sugar and Plumm, "Purveyors of Yumm" was a cookie-truffled paradise. Located in a fun storefront at 257 Bleecker street in the West Village, this candy, chocolate and ice cream specialist had some of the finest macaroon cookies west of Europe.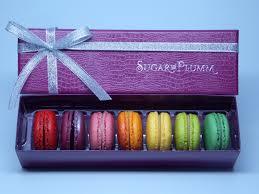 Sweet Revenge was our sad but satiating last stop. This sweetest of all restaurants shared their unique cupcakes and a wine or beer pairing of our choice with all Sugartoothers.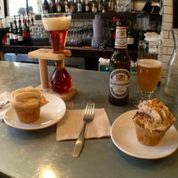 Sugartooth Tours provide ample opportunity for water and drink breaks as well as access to bathroom facilities along the way walking. The tours are $50 per person; free for children under three; and include all sweets except the beer/wine pairings at Sweet Revenge.
It was a welcome experience to take in all the history, culinary info and sweet treats, all while walking the calories off. Very unusual and fun.
"We're not giving up on our musical theater goals, not yet," Allyson Tolbert told me toward the end of our fragrant, glacé walk, "but we do enjoy this business we began in the meantime." And, who knows? It may turn into the ladies' full-time vocation. That would be very apropos.