The movie "The Bucket List" is one of my long list of favorites. It's not "Casablanca" or "Witness for the Prosecution" or "Gone with the Wind," but it is a good old-fashioned, heart-warming story of two older, wildly different gents, one black and one white, who establish and build a great friendship through medical adversity.
And I like the adventure and travel story-line.
Morgan Freeman and Jack Nicholson don't give the performances of their careers and the film didn't win any significant awards, not an Oscar nor Golden Globe. Nevertheless, it's a darn good, feel-good movie.
Now I pretty much like any movie that either one of these guys is in separately, so together as they were in "The Bucket List," I enjoyed it doubly so. Perhaps this was because the concept was not new to me and I had been secretly, and incrementally building my own bucket list for years. However, I was building my list and then before even writing things down, doing these things I thought were important in life: Travel, meeting new people, learning about our world, succeeding in business, finding my soul-mate; it's probably a lot like yours.
My father used to drill into me that Education was the most important thing in life. Travel was also important and ranked a slight second in his mind. But travel we did. And today, I've been to more than 85 cities and 52 countries. What an education that has been for me.
Now my daughter is trying to out-do her old man and has been to 30 countries already--more countries than her years on this planet. To me, this highlights the trans-generational, travel dynamic the Bucket List possesses. It makes us want to travel.
At first blanch to some, the Bucket List seems a quirky, little concept. But think about it ... it may just be the most important thing any of us can do: list our goals and desires and dreams and pursue them. That's not quirky or little. It's the stuff death-bed recriminations or commendations are made of. It's our legacy.
Well, two Canadians have built an online community around the Bucket List concept that is part Facebook, part SaaS software product, part smartphone app and part CRM database service. Founded by Bart Wisniowski and Jason Lindstrom, Bucket List is the culmination of a lot of thinking and hard work. And dreaming.

Bart Wisniowski was born in Poland and moved to Vancouver, British Columbia, Canada when he was 11.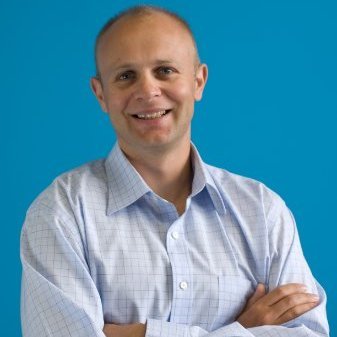 Jason Lindstrom is Vancouver born and bred.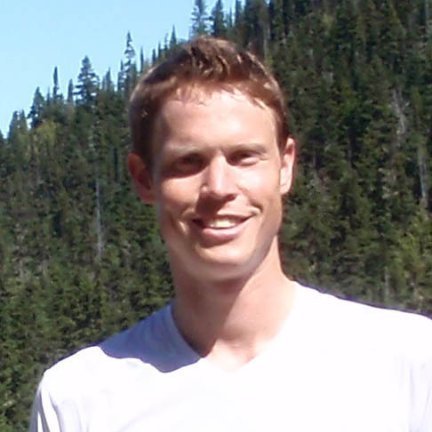 "While we went to the same high school in Vancouver," Lindstrom told me, "I don't think we knew each other at all. It was later at Simon Fraser University that we met while working on the grounds crew there. You get to know somebody really well when you work with them eight hours a day and we were both working very hard." So Lindstrom studying Communications and "a little" Computer Science and Wisniowski who was studying Management and Finance Information Systems, became fast friends.
"We both always enjoyed doing adventurous things," Lindstrom said proudly. "My brother lived in London and I was keeping track of adventures I wanted to have with him on a Google doc, Excel spreadsheet. I thought, 'there's got to be a better way.' So we started 'Googling' and found some apps, some good, some bad."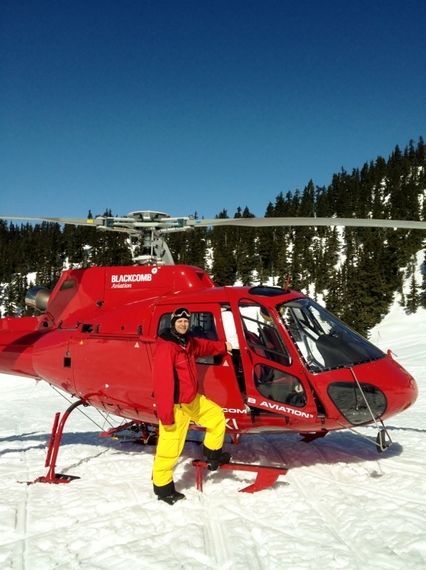 "Adventurous things" indeed ...
In February of 2013, the two thrill-seeking buddies bought Bucketlist.org and ever since have been thinking about, dreaming and living about how, with what and why people might use a bucket list.
Wisniowski observed cautiously then forcefully, "The driving force behind this business is passion. Because peoples' plans are passionate. We want to build something that will help peoples' lives; we think of ourselves as a cheerleader helping people accomplish things in their lives." Lindstrom chimed in, "From personal conversations, it seems younger people want to explore the world and as we get older, we want to settle down, get married and have kids." But for the older demographic like me--I'm not settling down. I find my intensity for checking off the big things I want to do is increasing exponentially.
The pure and simple depth and breadth of peoples' imagination for their Bucket List is unlimited and unfathomable. Bill Clinton has one. So does the "troubled" Sinead O'Connor, who wants to appear wearing only a dog collar in Playboy (Really!). And Sports Illustrated has a list of "Celebrity Bucket Lists" which includes such listers as Hugh Hefner (see a championship boxing match); Jeff Gordon (see the Monaco Grand Prix); and Young Jeezy (Wimbledon).
And Bucket List items don't have to be small things either. "Bucket List items can be small or big," Lindstrom pointed out, "like 'Get Married' or 'Lose 20 pounds.'"
What of the 'monetization' of Bucket List? "If we can monetize the site, we can do so much more for our members," Wisniowski said. "But it's not a primary goal to make money right now. I want this business to make money but I will put that all out-of-mind if somebody has a near, end-of-life wish. I want to make those happen with Bucket List." It wouldn't be long until Bucketlist.org did just that.
Famous "Dog Whisperer" Cesar Millan found out he was on two-time cancer victor Kerry Murray's bucket list to meet him and made that happen through the Wisniowski & Lindstrom' Bucketlist.org. A fine example of the Bucket List hybrid with a Make-A-Wish Foundation situation. And Murray carries on with ticking off her Bucket List dreams.
People can unknowingly and/or unintentionally fulfill their Bucket List items too. While on a vacation with thirty other small business owners from the Entrepreneurs' Organization on Necker Island, British Virgin Islands, Wisniowski & Linstrom were sailing a little boat around the light-blue waters. Nearby, a kite boarder finished for the day and waved them over to hitch a ride. Guess who?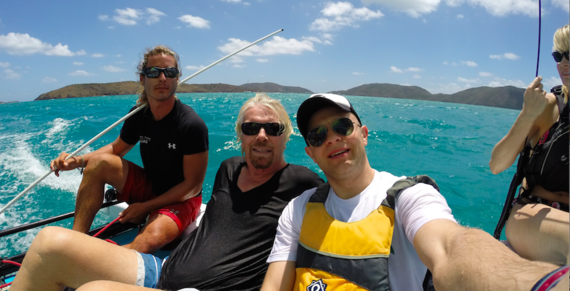 Yes, that's Sir Richard Branson center left with Wisniowski on his left
"It was a big thrill because Jason and I had both read all his books and heard his stories," Wisniowski recalled excitedly. "We got slightly star struck but had a great small group conversation with him; there was only like 4 of us on this little sailboat. He told us a little bit about the island, nature, weather, etc. Then, he joined the group for lunch. It was pretty inspirational looking and talking to the actual guy who built this empire and is so well known. Branson also did some Q&A with us and shared with the group his vision for the future of flight and space travel. That was awesome because you read about it on the news and so on ... but to actually have it come from his mouth was unbelievable." One accomplished, knighted, billionaire entrepreneur rocks the world for another group of young entrepreneurs, that's good small business karma.
"The problems we're looking to solve for our Bucket List members," Wisniowski clarified, "First Ideas, we provide inspiration for people to motivate and create their Bucket List with goals. Second, 'Know-How,' you might not know how to build your Bucket List. Like you may not know how to quit smoking, so others on Bucket List will help you learn how to do it. Finally, Time & Money, we're looking to connect 'Bucket List-ers' with goods and services to provide our members with the tools to reach their goals."
"Sharing your list with friends is very important," Wisniowski continued, "we started with everybody seeing everybody else's goals but now we have privacy settings so only your friends can see. We have however, seen that when people's Bucket Lists are seen by all, they tend to complete them faster and more thoroughly."
Bucket List has a new website unveiled in October and started a new Kickstarter campaign on September 22nd seeking $12,500, a goal already realized. There's
Oh yeah, my Bucket List?
Trek and snowmobile Antarctica
Mini-sub in the Marianas Trench
Go into outer space and hang out for a while
Learn to write software code and write a program to automate Peace
Break bread with an Eskimo family

Build the world's biggest, fastest roller coaster and then ride it

Live in Nepal and Tibet for six months each
Take my daughter on a trip around-the-world
Help build a billion dollar company from scratch
Save someone from drowning

Experiencing as many New Year's Eves as possible by flying supersonic

End world hunger (by inventing a sustainable food source immune to water shortages, soil problems and geopolitics)
Now some of these goals are unlikely, perhaps impossible. But on my Bucket List they all become magically possible. Others are highly likely; imminently 'do-able.' This process, of first imagining, then including them on my list is what makes a Bucket List fun, something to attempt and achieve and something of which to be proud.