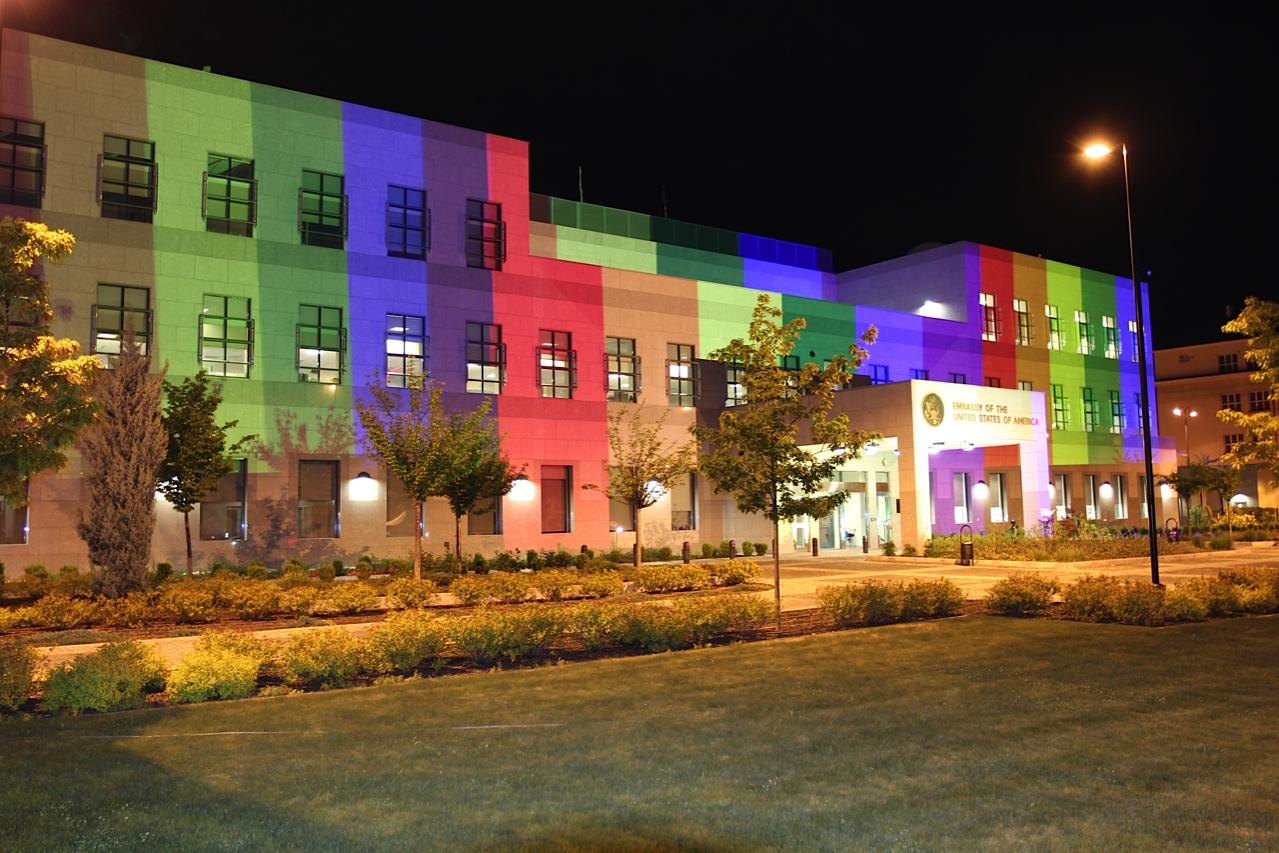 Photo courtesy of the U.S. embassy in Sarajevo
Boznia and Herzegovina is not one of the 76 countries that criminalize homosexuality, but many lesbian, gay, bisexual, transgender and intersex people there suffer from lack of adherence to and implementation of national and international human rights instruments prohibiting discrimination based on sexual orientation or gender identity, according to a joint letter to the country's Minister for Human Rights and Refugees, sent on behalf of 26 diplomatic entities, including the embassy of the United States. The American embassy in Sarajevo went one step further, bathing its building in a bright rainbow to commemorate the International Day Against Homophobia and Transphobia in May. Kudos to Ambassador Patrick Moon, the embassy staff, and the U.S. State Department for standing up against homophobia and transphobia in such a powerful and brilliantly colorful way.
See how the U.S. State Department is looking out for its own LGBT citizens abroad.
Learn more about how travelers can help advance LGBT rights globally in ManAboutWorld Magazine.