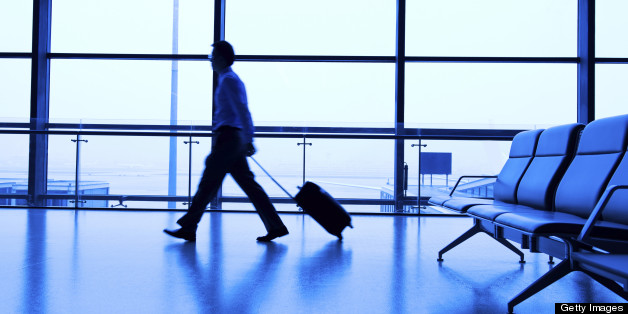 As governments around the world reduce barriers to international travel, many of us travel without regard to the legal significance of border crossings. But 76 countries still criminalize homosexuality, and LGBT and HIV+ travelers still face additional scrutiny, security and safety risks all over the globe.
Thousands of us have watched former Secretary of State Hillary Clinton's historic speech to the United Nations Human Rights Council in December 2011, demonstrating America's commitment to the advancement of LGBT rights. (And if you haven't, stop right now and do so!)
As America's most senior government officials talk the talk, its Bureau of Consular Affairs is walking the walk for LGBT travelers, making sure that U.S. citizens have access to accurate and current LGBT-specific information when planning overseas travel.
The Department has debuted an LGBT Travel Information page, linked right from the home page of the Department's official travel information website, www.travel.state.gov. And the Bureau of Consular Affairs regularly updates information about the legal and social climate for LGBT travelers to the country-specific travel information page provided for every country around the globe where there are criminal penalties or concerns.
In February, we at ManAboutWorld were invited to participate in the first-ever roundtable discussion at the U.S. Department of State's Bureau of Consular Affairs, kicking off their Smart Traveler Day, designed to support the Department's ongoing efforts to keep U.S. citizens informed and connected to the latest travel information, and to emphasize the assistance they provide to U.S. citizens traveling overseas.
The Department's Office of Overseas Citizens Services is committed to making sure that U.S. Embassy staff are prepared to assist LGBT U.S. citizens who find themselves in trouble while out of the country -- with the sensitivity, understanding and confidentiality that may be required. Jack Markey, Acting Director Office of American Citizens Services and Crisis Management wants U.S. travelers abroad to know that "your government has your back," with a duty officer program designed to respond to U.S. citizen emergencies 24/7, and an easy-to-locate emergency contact number on their website and on their Smart Traveler App.
The Department can't advise you on how to get around another country's homophobic or HIV-discriminatory laws -- that's not their job. But by shining a bright light on these restrictions, they are playing an active role in keeping LGBT travelers safe, and advancing the cause of LGBT rights globally.
You can help, too. U.S. citizens traveling abroad should enroll in the Smart Traveler Program. By registering your travel itinerary with the Department of State, you enable them to keep you informed of potential safety and security issues where you're traveling, and facilitate communication and even evacuation when the most serious emergencies occur. Once registered, it only takes a few minutes to add your travel plans in advance of each international trip. There's never been a better time to be a gay traveler.
Looking for your next travel adventure? You'll find inspiration and information in every issue of ManAboutWorld Magazine.