Back in 1992 Out & About did a quality inspection of all the gay resorts in Palm Springs. It was a time when gay-specific travel opportunities only appeared in advertisements in the back pages of The Advocate and in the Damron Guide. As advertisers, no one had ever written a critical word about them, so publishing a professional, critical review was revolutionary, prompting lots of legal threats, but also lots of improvements.
Those ratings ended shortly after Out & About's acquisition by PlanetOut, but my website, ManAboutWorld, revived them in January, rating Ft. Lauderdale's gay resorts. This month Palm Springs is in the spotlight.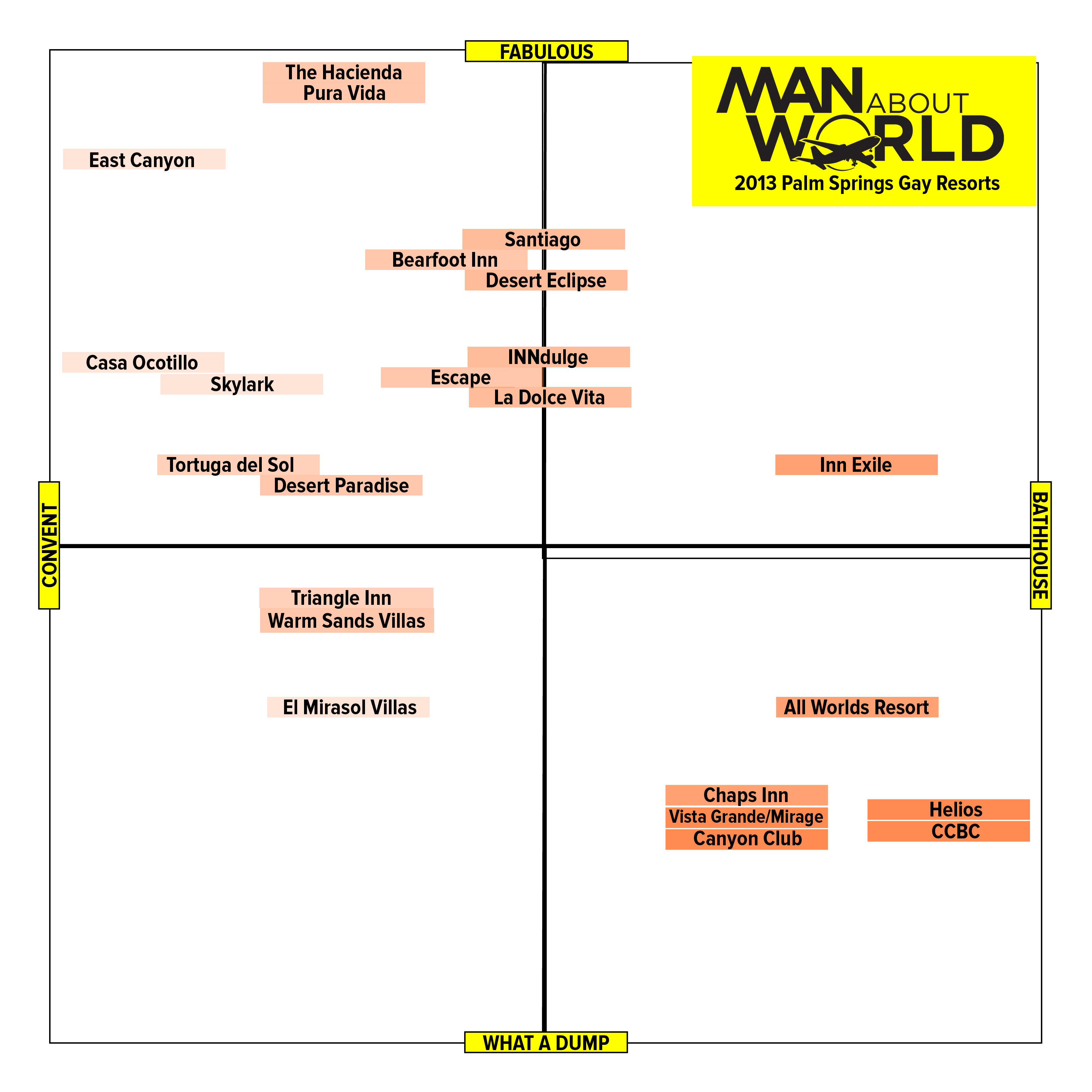 Two resorts, The Hacienda at Warm Sands and Pura Vida Palm Springs, received the coveted Five Palm rating, an indication of quality comparable to high-end mainstream resorts. Two other resorts received a Five Flame rating, signifying an extremely high sexual temperature on property.
You can read the full reviews and ManAboutWorld's savvy and opinionated dining, nightlife and recreation activities in the March issue of ManAboutWorld.