Ever since I was born, the love for wildlife and wild places has been in my blood. I live in the middle of Australia Zoo on the Sunshine Coast in Queensland, Australia, which means that every day brings a new and different adventure. I have the most incredible backyard on planet Earth and I'm able to share it with people who visit from around the world.
We are one big family here at the zoo, trying to inspire others to get involved and want to make a difference in our world. As a family, our heart has always lied in conservation work and because of this we have been taken to the far corners of the Earth, to spread the message and make a difference.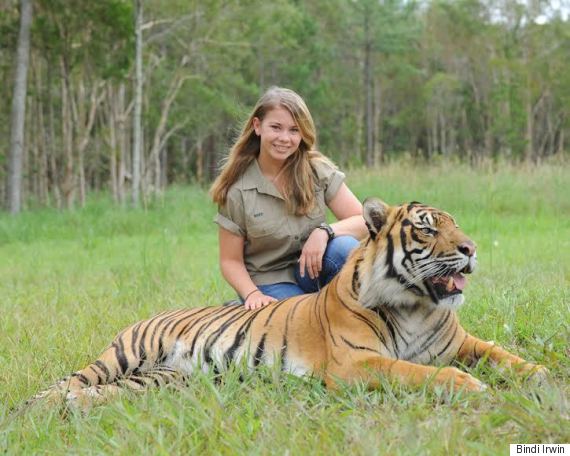 Through lots of filming work and talking to many people, we have been blessed to have the opportunity to follow our passion and hopefully influence others along the way to make a difference. My mum and dad truly are the original Wildlife Warriors. They have changed people's minds all over the world about conservation not only for the cute and cuddly creatures, but the modern day dinosaurs like crocodilians and other reptiles as well. They shed light on the fact that all creatures need respect and protection, and they have sparked the passion for wildlife and wild places in many.
After dad passed away, our determination to make a difference in the world and carry on his legacy stayed strong. As a family, we want to make sure that everything he worked so hard for continues. My dad was the first one to come up with the term "Wildlife Warrior." A Wildlife Warrior is someone who stands up and speaks for those who cannot speak for themselves. Protecting our world for the generations to come. Being a Wildlife Warrior is not just a title; it describes who you are and your attitude.
Over the years we have certainly had some incredible adventures and it has been amazing to share our journey with so many others. My hope is that along the way we have empowered others to get involved and be the change they wish to see in the world. Every day is a new beginning and a chance for us all to use our voice and seize the opportunity to do something great. Personally, I think that no matter where you go, you have the ability to learn and the opportunity to learn. Each and every adventure you take, particularly as a family, shapes you and changes you and expands your horizons.
One of my favourite quotes is, "One crowded hour of glorious life is worth more than an age without a name." This couldn't be truer. As a young person, I want to make a difference in our world, and be the change I wish to see. However, sometimes it can be a challenge. There are so many issues facing our world today, that it can seem a little daunting at times. But you have to find the strength and passion within yourself to make a difference. As young people, we are the next voters, the next decision makers, and the next generation to be changing the world. We must create positive change today, if we want a beautiful world tomorrow. I know that personally I want clean air, fresh drinking water, and an abundance of wildlife for my children and my grandchildren. So we must work together to make this a reality.
My best advice to all young people who wish to make a difference in the world is to always follow your dreams. No matter what happens in life, it is so important to follow your heart. Surround yourself with the love and light and support of your family and friends, and never give up. Having the willingness to apply yourself to everything you do, at school, at work, by volunteering or just helping your family around the house. You must follow your life passions.
I am so grateful for the love and support of my family and friends. Without them, I couldn't have achieved half of what I have in my life. No matter where life takes us, we are always together as a family, and I can't even begin to describe how important it is to surround yourself with the unconditional love from those close to you.
I hope that in my lifetime I am able to make a difference and empower others to help the planet in their own backyards. There are so many things that each of us can do to help. Even small things like recycling, planting a tree, turning off the tap when you brush your teeth, going to the beach or a local park and having a cleanup day with your friends, all helps.
My mum and dad starting a nonprofit organization back in 2002 to help support conservation projects worldwide. Wildlife Warriors supports conservation projects all over, from anti-poaching patrols in Sumatra for orangutans, and tigers; a partnership with Cheetah Outreach in South Africa protecting cheetahs and farmers' cattle, Asian elephant conservation in Cambodia and rhino conservation in Kenya, just to name a few.
Australia Zoo is also home to the Australia Zoo Wildlife Hospital, first started back in 2004 by my mum and dad in memory of my grandmother, Lyn Irwin who was a compassionate and dedicated wildlife carer. The Australia Zoo Wildlife Hospital operates 24 hours a day, seven days a week and has treated over 58,000 sick and injured animals. Some of these animals include koalas, native birds, all kinds of reptiles and even sea turtles. Without the kind donations from the public and help from Australia Zoo, we couldn't continue to save so many precious lives.
I truly believe that together we can and will make a difference. Without the support from people worldwide, we couldn't continue to do all of this important conservation work. So be strong and always believe. If you do that, you will be able to undertake and accomplish anything.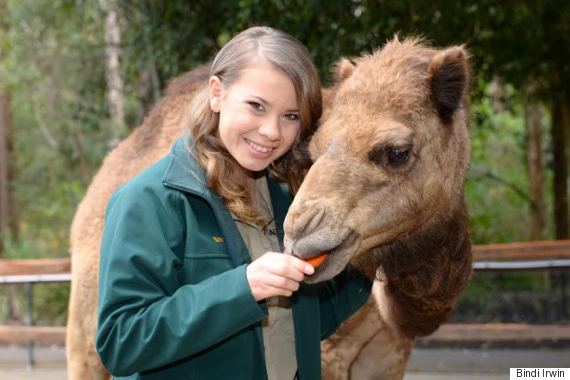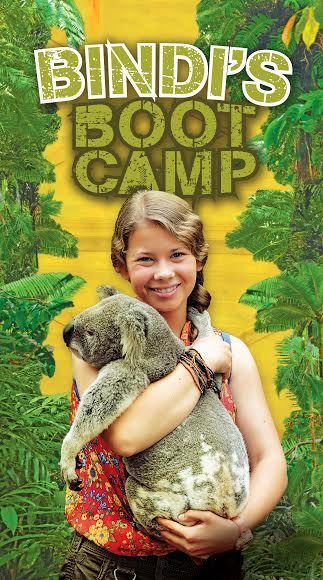 More on HuffPost:
PHOTO GALLERY
Threatened Animals