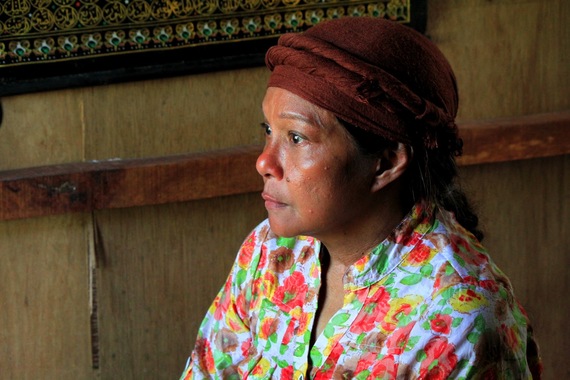 Philippine cinema today is a city of bleached-brown faces and light-skinned faces that magically don't tan in the tropical sun. Manilawood is a city that privileges mestizo actors by placing them at the center of local narratives, actors with names that by Filipino standards are foreign. If not for the brown Filipinos in the background, a viewer of Filipino movies would think that the movie is in fact set in Mexico or in some part of latin america where the mestizaje is historically alive and well. For as long as I remember growing up in Manila, the mestizos always got the three Ms of royal treatment: Maganda (Beautiful), Maputi (Light-skinned), and Mukhang-Artista (Cinema Looks). Film is where the "beautiful" belong. Hence, Manilawood has become a natural pipeline for politics, the dominion of the powerful, the wealthy, and yes, the "beautiful."
I'm a son of a Chavacana mestiza. I look up to my mother to this day. I remember my Manila days when our neighbors would fawn over her fair skin and thick and long curly mane. Even now people who knew her in her youth would say -- maganda pa rin (still beautiful), and could never see beyond her looks. My mother was indeed a beautiful woman, but her physical appearance always belied the power of the woman that most people never knew--a survivor of the country's tumultuous history, a woman who raised a family through the economic throes of Martial Law. The mestizaje was always right at my family's doorstep, so the de-colorization of Filipino cinema should be perfectly acceptable to me -- but it's not.
I always saw myself as one of the brown faces in the mise-en-scène of Filipino movies, the non-speaking roles, the irrelevant outsiders. Filipino movies seldom made me feel at home, as the narratives rarely reflect the social realities of my time. In the 70s, there was always this one brown face that seemed to be confidently moving through the bleached white noise. She was a Bicolana like my father, a mythical 4 foot 11 inches brown girl who sold water in the streets of Iriga, Camarines Sur, and yet won the hearts of the masses in a national competition with her golden voice. While she looked like most of us --morena, we say -- she was labeled the worst: mukhang katulong (looks like a maid) and mukhang bakya (looks like wooden slippers). Her following, however, grew as hordes of Filipinos who saw themselves in her plight created a unprecedented movement called the Bakya Crowd. In retrospect, I must confess, I was always one of them. Let Me Try Again was my boyhood national anthem.
My life in the Philippines wouldn't be the same without her movies: Minsa's Isang Gamu-gamu, Tatlong Taong Walang Diyos, Bona, Himala, Banaue, Bulaklak sa City Jail. Before I left the Philippines, I caught a glimpse of my future home in Merika. In her acclaimed body of work, she carried the flag of the disenfanchised, the humble, the voiceless, the faceless. She has given a face to a world that most Filipinos don't go to the movies to see. Watching her movies is akin to being trapped in a dialogue with ourselves where there is no escaping until the final credits. She is one of us. She looks like us. She talks like us. Her characters transformed the movie theatre from an escapist song-and-dance complex into an ephemeral confessional box where we confront our sins and truths, because if she could make it, we could triumph over adversity too.
In choosing the National Artists of the Philippines, the Philippine government decided that the nominee Nora Aunor was not deserving of such an honor. That she was not good enough to be a national emblem. That her real life trials and tribulations will taint the image of a great Filipino artist. Decisions were made in closed quarters; and when the doors opened, she was excluded, diminished, harkening back to the first chapter of Rizal's Noli Me Tangere, where the Franciscan Padre Damaso vilified the "indios" with sweeping stereotypes about their moral character. With all its problems, the Philippine government had the hubris to take the same hypocritical stance and dismiss a great artist based on "moral judgment."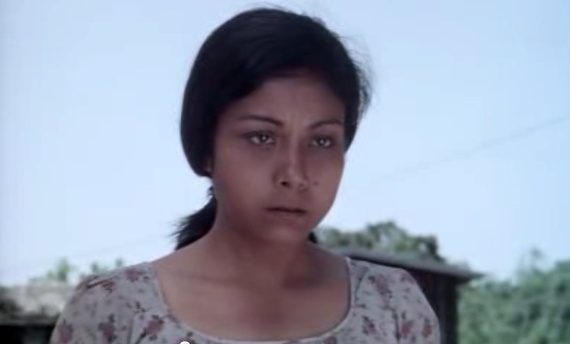 Nora Aunor, there was, is and will be no one like you in Philippine cinema. That you are the greatest Filipino actor of all time is beyond discourse. You have done more than bring marginalized characters to life. You have made a statement about our people, about how our authentic stories matter. You have proven time and again that your brown Filipino face is worth a ticket to a movie, defying skin-whitened blockbusters to offer us a true mirror of ourselves. You remind us that in our colonized state, and social and class hierarchy consciousness, brown is not the color of the ladder's bottom rung, brown is the ladder itself. You are a national artist. You are a national treasure.
Noranian in New York,