In the last week I've watched videos of goats screaming like humans, humans yelling like goats yelling like humans and a darker Disney musical parody.
Just hearing these video ideas, no one would have guessed they'd become hits. While these aren't assets for B2B companies, they remind us that some content success is random.
So if we live in a world where anything can go viral, as a marketer how can you anticipate how well your content will perform? If you're creating content, you need to consider the staples of strong content. Most of the performance factor is preparation and creativity and some of it is just a leap of faith.
While no one can ensure content will go viral, those who have been lucky had the following attributes for their content.
1.It's fun to read, watch or listen to
When you create content, do you ask yourself if you would even want to read or watch what you're creating? The content should be different -- it should grab your viewer's attention. Check out this B2B company Corning whose video "A Day Made Made of Glass" got 21.5 million views. It's visually fascinating and different than anything most of us have ever seen, or even imagined.
2.Relatable
While this piece of content might not be relevant for all industries, this article "30 Things to Stop Doing To Yourself" got thousands and thousands of shares. Everyone is on a path of growth, whether they are conscious of it or not.
People will share your content if it resonates with them on an emotional level. They will also share your content if it's useful and makes them look good if they share it. They'll do this because those who share your content are looking to build their own brand -- their own Social ID.

3.Out of left field -- absolutely unique

Check out this wonderful billboard. I drove by it myself and had to chuckle. While a billboard can't go viral, a photo on Pinterest can. How can you be inspired to create content that's empowering, funny and a little weird?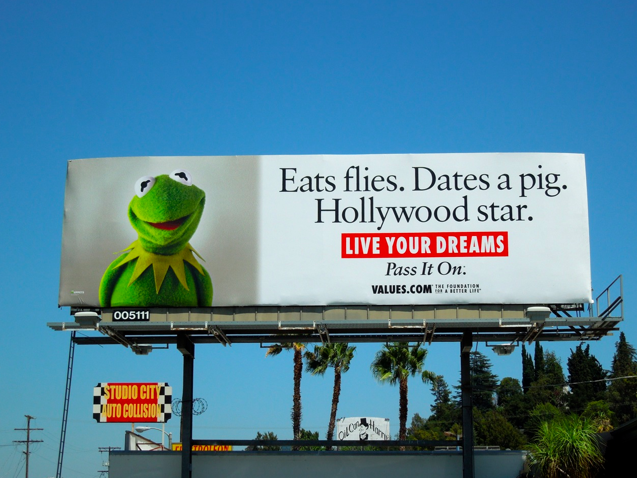 Create a head-turner. Make them look twice. Take a chance.
4.Easy to read (or watch)
"On the average Web page, users have time to read at most 28 percent of the words during an average visit; 20 percent is more likely." -- Nielson
That means you don't have much time to anchor your reader. People generally don't read past the first paragraph, or watch past the first 10 seconds so start with something exciting.
Check out this presentation Startup DNA by Yevgeniy Brikman on slideshare that generated 132,000 views. It's modern looking, full of pithy quotes and a topic of interest. After all who doesn't want the magic formula that will make your start-up wildly successful?
5.Easy to share
Sharing buttons make content seven times more likely to spread. How easy is it to incorporate share buttons on your blog? Very easy! Make it easy for people to send it around. This is the no brainer step. Shareaholic is a great app -- it will include your Twitter name along with your tweeted content.
Remember content is an equal opportunity endeavor. Size doesn't matter.
Recent research shows that despite the fact that 62 percent of ads are aired by Fortune 500 companies, 60 percent of viral ads were being generated by the smaller companies. No matter how small your company is, follow these five tips and you too could benefit from viral content.