Katie Brown, Blogger at 5th & Hollyhock by BloomNation
So, you've decided to host a Friendsgiving celebration this year. You've checked out recipes on Pinterest, made a list of games you'll play with your friends, and settled on a dinnerware set that is casually cool like the holiday itself. But what about the table centerpieces?
Friendsgiving is characterized by a less traditional atmosphere than its Thanksgiving counterpart. That being said, the flower arrangements you use should reflect the fun atmosphere you're creating. No matter which floral aesthetic you bring to the table, it's always important to remember the lighthearted tone of the holiday.
Below are four Friendsgiving floral tips that'll help make your party the talk of the town, whether you're going the DIY route or buying handcrafted bouquets from your local florist.
1. Start With a Unique Vessel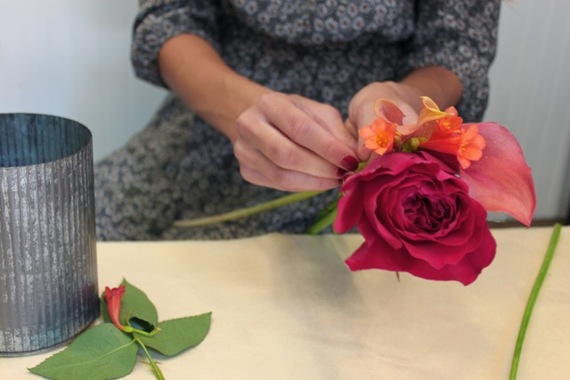 Photo Credit: Back Bay Florist
Unique vessels are favored over clear, glass vases this fall. Look for metal containers, patterned pitchers, and shallow bowls. Antique markets and Etsy are great places to start if you don't already have these vessels at home.
2. Incorporate Unexpected Colors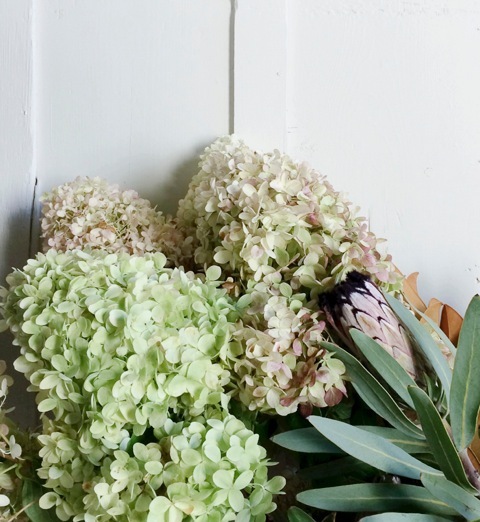 Photo Credit: The Bosky Dell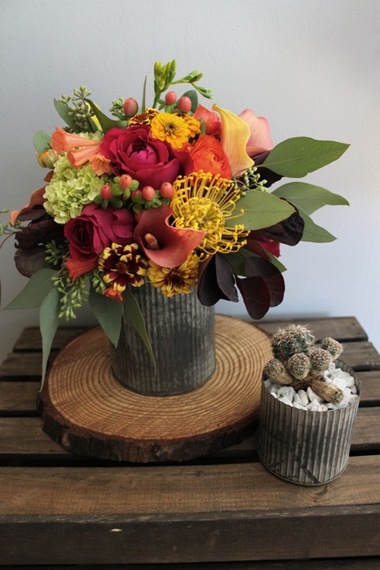 Photo Credit: Back Bay Florist
When you think of Thanksgiving flowers, you probably think of warm tones such as orange and burgundy. Save the "fall-colors-only" rule for Grandma's house and mix it up by incorporating pops of color in your Friendsgiving arrangements. Hot pink roses, blush-colored dahlias, and light green hydrangeas are especially popular this season.
3. Don't Forget Texture!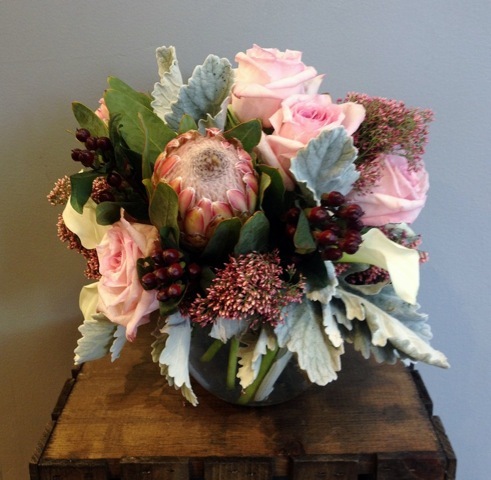 Photo Credit: Back Bay Florist
Be sure to add texture to your arrangements to contrast soft flowers. You'll see many floral designers utilizing elements like protea, thistle, berries, and fruit in their centerpieces. Another easy way to add texture when putting together an arrangement is to include more of the leaves that are often discarded. For example, the velvety, brown backs of magnolia leaves provide depth when added to a typical bouquet.
4. Embrace Pomegranates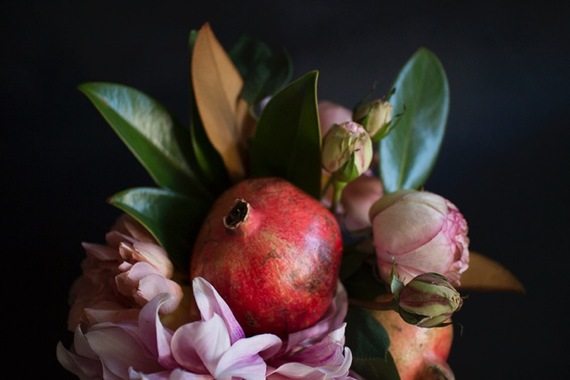 Photo Credit: The Bosky Dell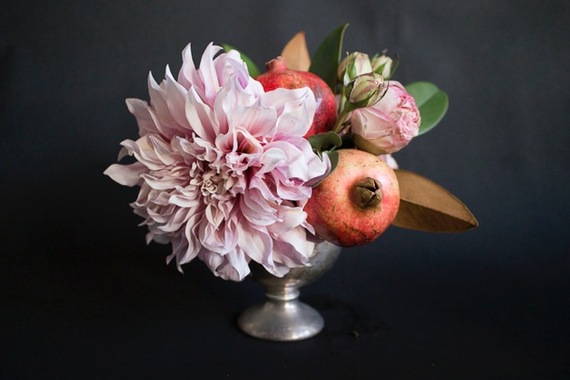 ​Photo Credit: The Bosky Dell
Much like the peony-craze this past spring, pomegranates are having a moment in 2014. This beautiful fruit looks perfect nestled up against a mix of both bright and warm hues. Plus, they're inexpensive and make for a nice snack after guests leave!