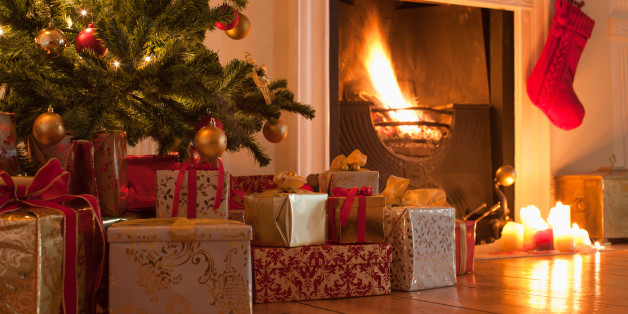 Katie Brown, Blogger at 5th & Hollyhock by BloomNation
The holiday season has arrived, which means your calendar is starting to fill up with festive parties. If you're hosting your own seasonal get-together, you'll need holiday decor to set the mood. However, finding the perfect holiday decor can be tricky because options are often limited to traditional colors and styles. One way you can marry your personal style with seasonal decor is with holiday florals.
Not only do holiday florals allow you to express your individual style, but they also bring the freshness and beauty of nature to your gathering. People may compliment you about your holiday home decor, but nothing compares to a gorgeous bouquet. When you decorate with fresh flowers that reflect your unique holiday style, it makes for a memorable event your guests will talk about for weeks.
Los Angeles is home to a plethora of talented floral designers, all with varying aesthetics. To show just how many options are out there, below are six holiday party florals for different styles. All of these flower arrangements have been handcrafted by local Los Angeles florists and will make your party the talk of the town.
Traditional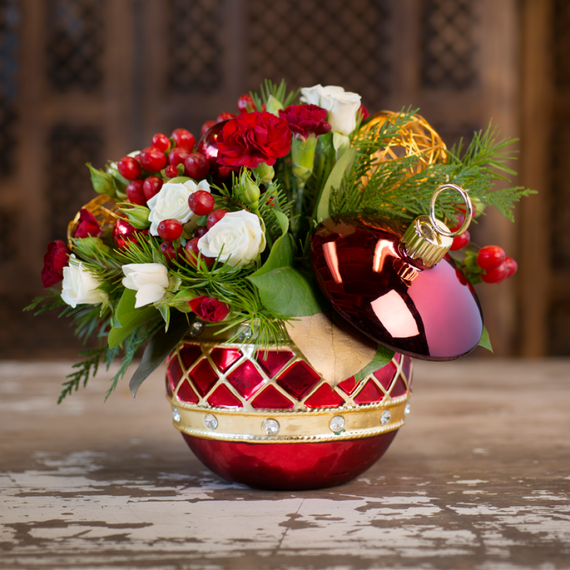 You can't go wrong with a little red and white at a traditional party. In this design from Playa del Rey Florist, seasonal flowers spill out of an adorable ornament vase. Much like a fresh cup of eggnog, an arrangement like this one will become a beloved holiday classic.
Winter Whites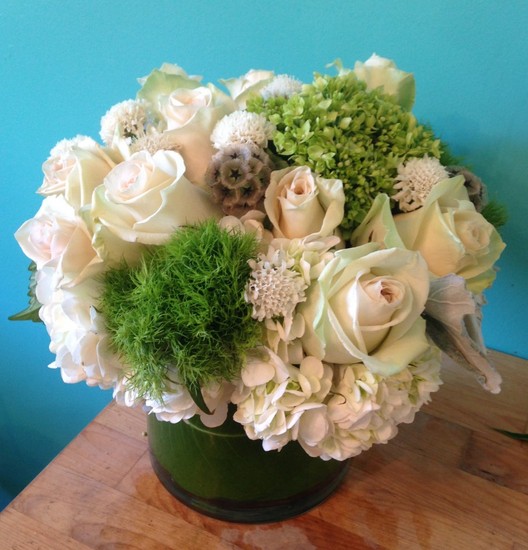 This arrangement from The Plum Dahlia is for the person who starts humming Ol' Bing's "White Christmas" when they envision their holiday party. White roses and hydrangeas create a crisp, winter wonderland in your own home.
Rustic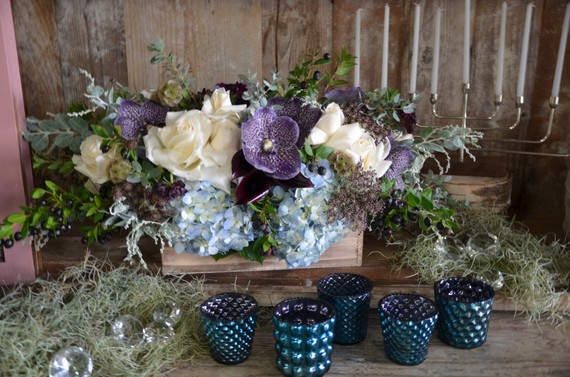 If you're looking to have on-trend florals at your Hanukkah gathering, a rustic arrangement of loose and airy blooms is the way to go. Not only is this design from Seed Floral Couture "of-the-moment," but the color scheme and textural elements also make it a refreshing departure from designs of years past.
Glam Girl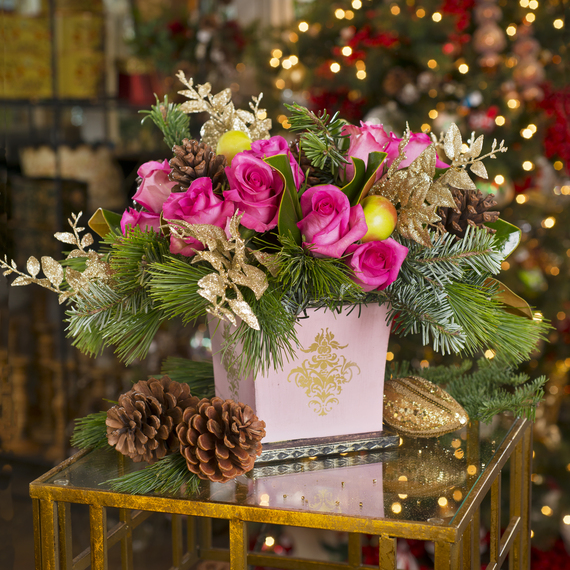 You're the glam girl among your friends. Why should that be any different at your holiday party? This bouquet from Jacob Maarse Florists combines seasonal elements with bright pink roses and glittering gold leaves, creating a floral moment that embodies your glam self.
Modern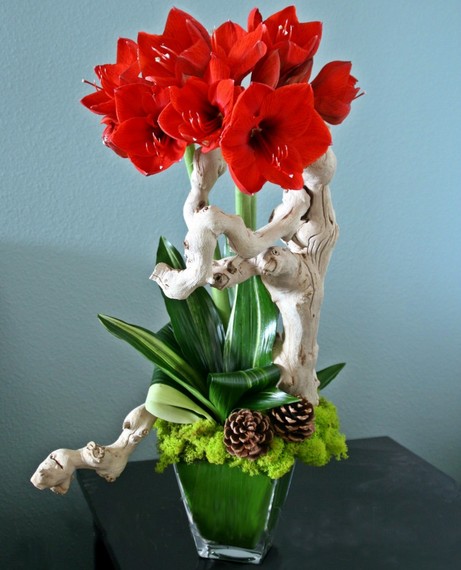 Sleek. Chic. Minimal. These are the things you're aiming for in your holiday decor if you have modern tastes. This design from L.A. Botanicals of grapevine and red amaryllis fits the bill and will last longer than normal flower bouquets!
Funky Flair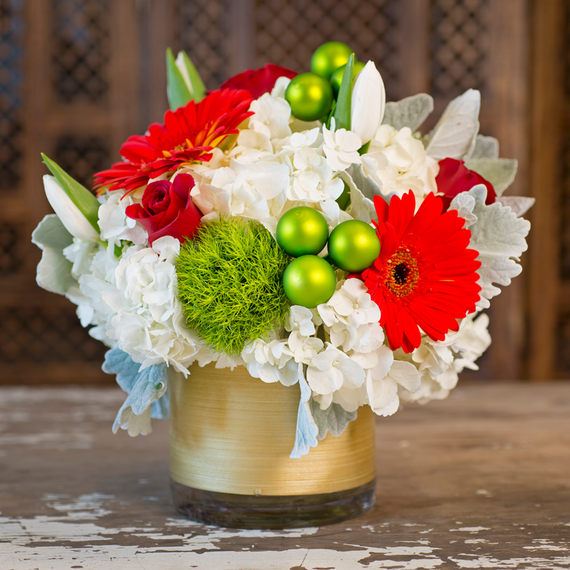 You're the person who likes tradition but with a funky flair. Playa del Rey Florist puts a twist on a classic with this bright and cheerful arrangement.