By Brooke Wetzel, florist on BloomNation and Owner of The Plum Dahlia in Los Angeles, CA
People say there aren't seasons in Southern California, but florists know that we definitely have them.
Summer means glorious dahlias and colored local hydrangea. We're lucky in California that we have near year-round availability with most flowers, but dahlias and hydrangea really love the dry, hot summers.
Dahlias are bright, delicate and steal the show when they arrive to the party. Available from late May through early autumn, dahlias come in colors ranging from bright and clean whites to deeply bold burgundies that are a near perfect black. The most sought after and prized are the Café au Lait dahlias. A large bloom in pale blush with wild petals, this variety has become the gold standard in bridal and editorial work. The most common and hardy colors available are deep orange, purples and two tones. Look for firm stems with no petal drop to ensure freshness. Dahlias look best when arranged together in lush groupings in mixed colors. I can't think of anything more romantic and luscious than a beautiful simple wood box filled with dahlias in every shade imaginable. They are the stars of summer.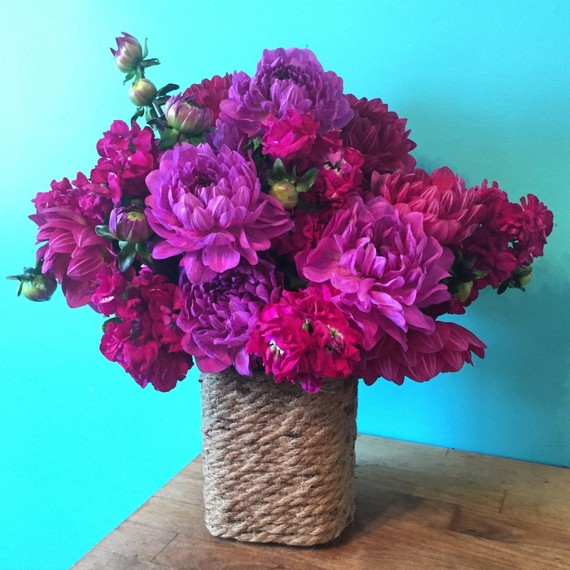 My favorite summer bloom is the colored hydrangea. Please don't confuse these beauties with the spray painted imports available year-round. These hydrangea scream with their natural and vibrant fuchsia, purples, vintage speckled greens and deep cobalt. Reds and deep orange are also available later in the season. On their own, these flowers elevate a simple three-stem centerpiece to something magical. These make an excellent and economical option for summer events and weddings because they play so well on their own and have a breathtaking effect in large numbers. They need constant hydration (as their name suggests!) so direct sun or extreme temperatures is a no go.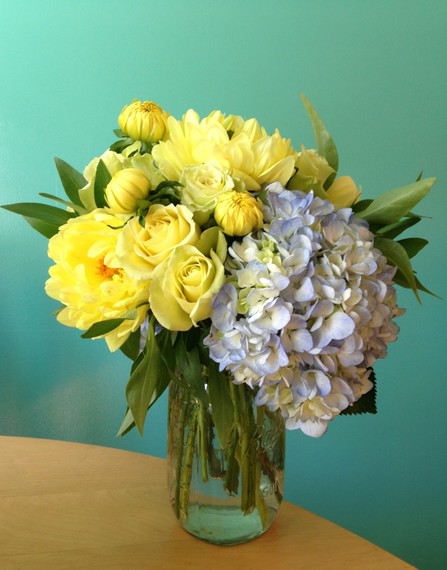 Great year-round pairings with both dahlias and hydrangea include stock, California grown roses from Eufloria farms like Milva, Hypnose and Cool Water and romantic fillers like sea mist and dusty miller.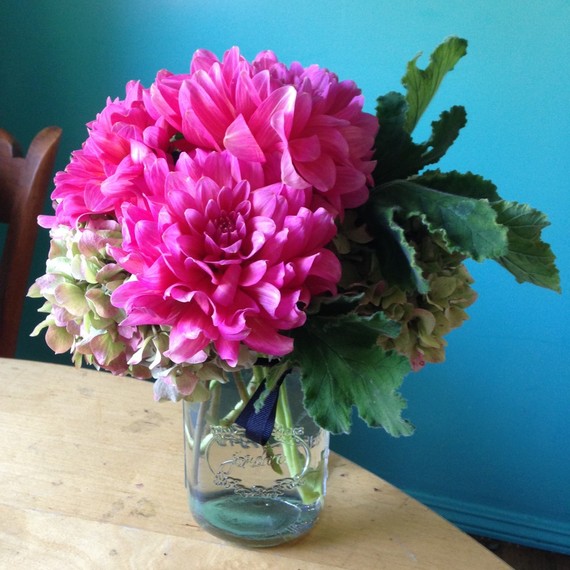 We are far too spoiled in California to have a full bounty available year-round and these summer stunners remind me to leave room for Mother Nature to surprise me once a year.