Mexican food lovers spend a lot of time assessing the best carnitas and debating the right quantity of fresh lime juice to add to guacamole. In the process, they ignore an integral part of getting Mexican cuisine right, something they'd never overlook if they were discussing the merits of sandwiches or burgers. That's the container--there, the bread; here, the tortilla.
"The better the bun, the better the burger," says Fernando Ruiz, co-owner of Tortilleria Nixtamal, the tortilla-maker in Corona, Queens, that uses a traditional method of soaking and grinding corn to produce seriously superior corn tortillas.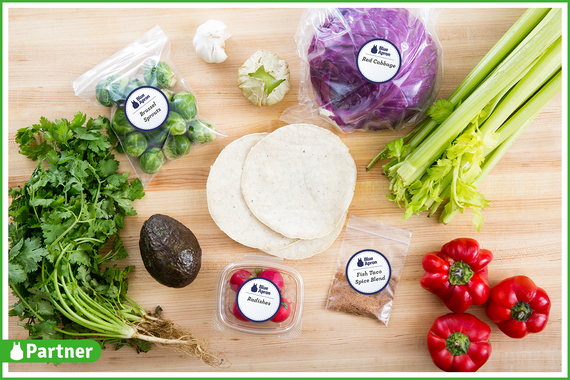 So why don't we extend the same high expectations to the tortilla as we do to the fine brioche bun on our gourmet burger? The flatbread is the unsung hero of the taco, the enchilada, and the tostada, yet too often we're eating the best carnitas and the greatest guacamole in a subpar wrapper.
Thanks to Tortilleria Nixtamal, together with Blue Apron, home cooks don't have to do that anymore. Now they have the ability to eat the best tacos in the best taco-holders: healthy, homemade corn tortillas.
Watch the video to see how these incredible all-natural tortillas are made and conveyed to home cooks around the country.