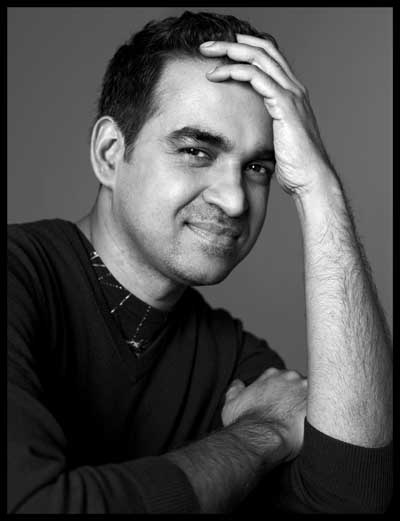 Indian-born designer Bibhu Mohapatra has been gaining a solid traction and following in the fashion industry these past few seasons. Last February, he staged his first fashion show after years of doing presentations since he started his eponymous label in 2008. Before launching his label, he honed his design skills at J. Mendel. What makes him a strong designer is that he is able to create not only party dresses and gowns but also daywear and separates that resonate with modern women. This is not to say that he is averse to flounces of chiffon and smatterings of beadwork. He can execute those elegantly. But he also knows that his customers have lives outside of cocktail parties and gala events.
Below, Mohapatra talks about why he is a designer through and through.
When I wake up... I need light.
Before I go to bed... I read.
A well-dressed man/woman... is always inspiring.
Women should always... feel equal or better than men.
Men should never... disagree with women on the above.
The best thing that's been said about me... is that I am real.
The biggest misconception about me... is yet to come.
If I weren't doing what I'm doing today... I would be doing it tomorrow and the day after.
My legacy... is my craft.
A great idea... is season-less.
Botox is... not a magic potion.
My mother... is the one who gave me everything.
The soundtrack of my life... is being written.
The future... is momentary.
Happiness... is not a birthright.
There's a time and place for... some things.
There is too much... mediocrity.
In the end... it all stays behind and becomes history.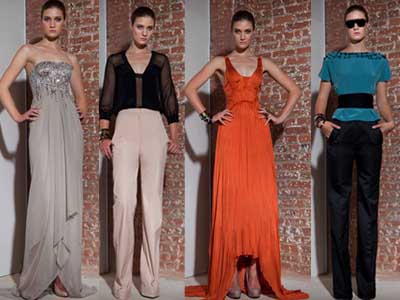 Looks from Bibhu Mohapatra Spring 2012
All photos courtesy of Bibhu Mohapatra
Follow me on Twitter: @bluecarreon
Read more from me on Style Intel