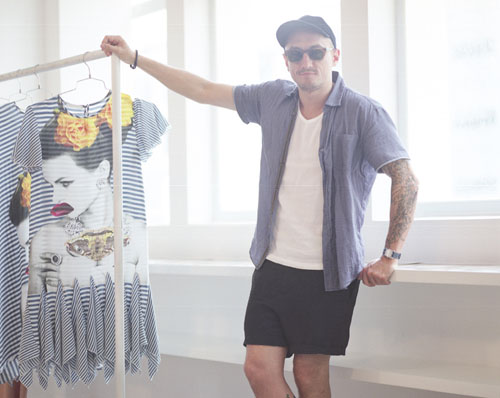 The designer Richard Nicoll is quite the darling of the fashion press, with his collections often getting positive reviews. His strength is that he is able to deftly combine sportswear with tailoring and just the right dose of flirty attitude. He makes dresses that are modern with an ultra hip attitude.
London-born and Australia-bred, Nicoll is a graduate of Central Saint Martins. He caught the attention of the fashion world when his graduate collection was snapped up entirely by Dolce & Gabbana in 2002. He has since won several fashion awards and until recently, he was at the helm of the womenswear division of Cerruti.
Here, Nicoll talks about being well-dressed, the influence of his mother, and why you should always be good to your friends.
When I wake up... I make coffee.
Before I go to bed...... I turn the light out
A well-dressed man/woman... doesn't notice you noticing them.
Women should always... feel like a really good version of themselves in what they're wearing.
Men should never... dye their hair and obviously shape their eyebrows.
The best thing that's been said about me... It's quite nice when your collections are referred to as 'tapping the zeitgeist.'
The biggest misconception about me... I think I'm quite well interpreted.
If I weren't doing what I'm doing today... It's a very long list that changes quite often.
My legacy... will be testimony to all the hard work I, and the people I surround myself with, have put in over the years.
A great idea... is like the weather -- you can't really control it, but it happens.
Botox is... a sign of the times.
My mother... is a strong woman with a timeless style.
The soundtrack of my life... is definitely a mixed tape.
The future... onwards and upwards.
Happiness... is entirely subjective.
There's a time and place for... too much fun with your friends.
There is too much... of wanting more.
In the end... you'll be really pleased if you've been good to your friends.
Richard Nicoll's portrait by Carmen Chan at http://www.carmen-chan.com.