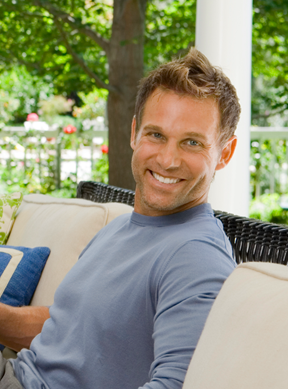 Jeffrey Alan Marks (JAM) has been a sought after decorator for years, designing both residential and commercial spaces. Unlike most decorators who are stuck to a particular look, JAM is able to flex his design muscles to styles other than his own aesthetic preference. But he always renders them with his signature luxe and masculine touch, be it in the use of color or handsome pieces of furniture.
This past few months, JAM gained a bigger following with his star turn as one of the personalities in Bravo's Million Dollar Decorators, where he opened his home and personal life to millions of viewers.
Here, the decorator talks about what men should never wear, an alternative but equally glamorous life, and what makes him happy.
When I wake up... I go for a run on the beach with my dogs
Before I go to bed... I sneak down to the butler's pantry for some homemade oatmeal cookies and milk. They make me sleep well.
A well-dressed man/woman... has a classic foundation.
Women should always... dress in pretty colors. Black is for widows.
Men should never... wear bad un-tailored khakis.
The best thing that's been said about me... is that I have a playful attitude towards life.
The biggest misconception about me... is that I only do traditional.
If I weren't doing what I'm doing today... I'd be an English pop star.
My legacy... ask me at 50.
A great idea... is anything that makes life easier.
Botox is... so 2001.
My mother... can do 20 things at once ..
The soundtrack of my life... anything from the 70's.
The future... is a lot of lemonade and a beach house in Montecito
Happiness... is being in Aspen with my boyfriend and my dogs
There's a time and place for... dancing and tequila shots.
There is too much... designer crap in the world.
In the end... a good laugh is what matters.
Photo courtesy of Jeffrey Alan Marks and Ross Cassidy