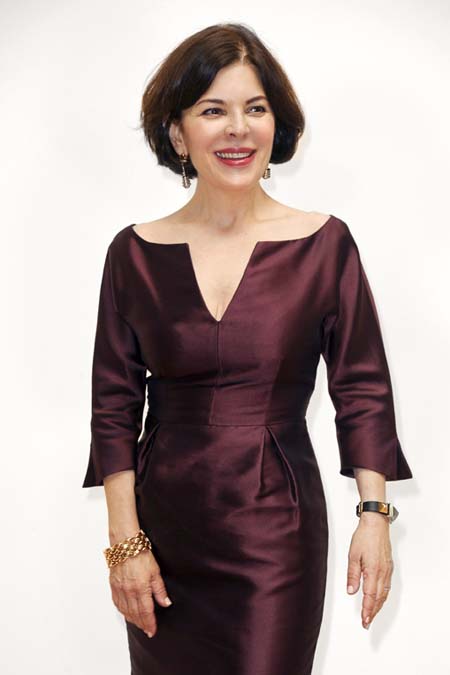 Portait of Barbara Tfank by Chelsea Lauren/Getty Images North America
The first lady Michelle Obama has worn Barbara Tfank's elegant silk dresses multiple times. Perhaps the most memorable of all is the the floral number the first lady wore to meet the Queen of England. It's easy to understand why Obama is drawn to the designs of Tfank. The fashion designer knows how to cut for women, using only the most exquisite materials. She creates clothes that are soignée, an aesthetic that we need more of in a world that's becoming too casual.
Below the designer talks about lipstick, vulgarity and movies that linger in one's head past the closing credits.
When I wake up... I wake up very early meditate then go the gym.
Before I go to bed... I watch an inspiring film..... Visconti's The Leopard, Max Ophuls' The Earrings of Madame D, Jean Renoir's The River... something visually stunning that I can still see when I close my eyes.
A well-dressed man/woman... looks comfortable in their clothes.
Women should always... wear lipstick and chic sunglasses.
Men should never... wear too much cologne.
The best thing that's been said about me... I could never design anything vulgar.
The biggest misconception about me... is where I'm from. I'm from New York and split my time between New York and Los Angeles.
If I weren't doing what I'm doing today... I might work in film again.
My legacy... beautiful timeless clothes that you will not look ridiculous wearing in 10 years.
A great idea... let it be.
Botox is... fine in moderation.
My mother... is a true clothes horse.
The soundtrack of my life... the nocturnes of John Field.
The future... is exciting and hopeful.
Happiness... innovation & discovery.
There's a time and place for... reflection.
There is too much... fear.
In the end... it's all about love.
All photos with permission from Barbara Tfank.
Follow me on Twitter and Instagram: @bluecarreon
Read more from me on Style Intel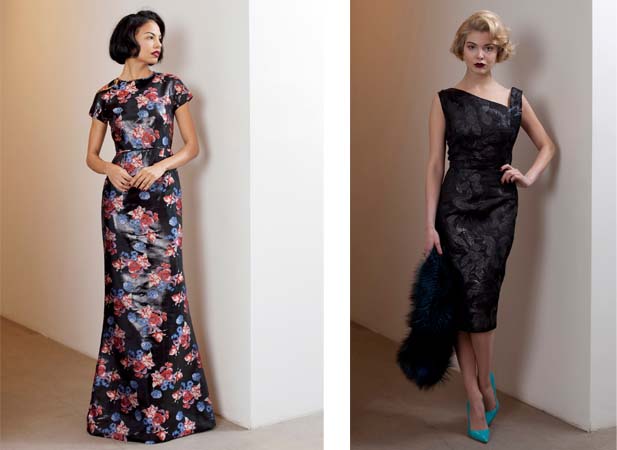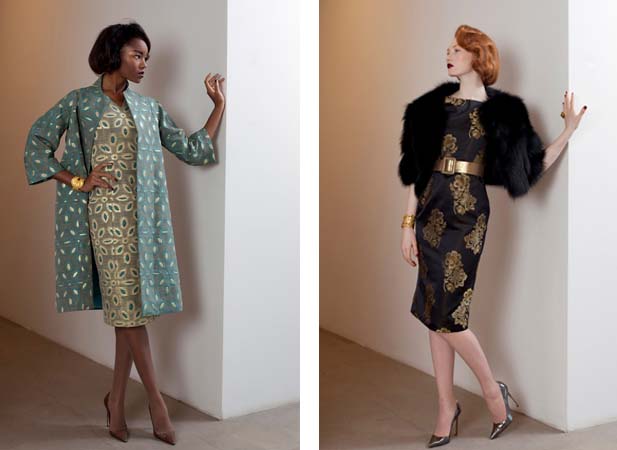 Above: Barbara Tfank fall 2013 collection.