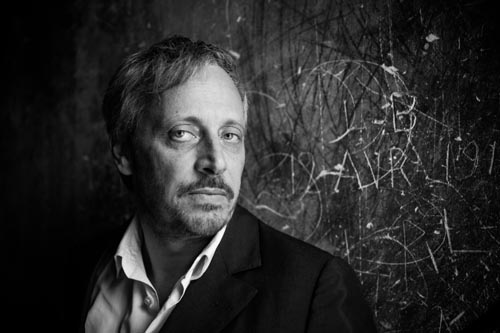 Any man who claims to know everything about shoes does not know anything unless he is familiar with Pierre Corthay -- the man and the shoe label. Corthay is one of the finest shoemakers in the business with more than three decades of experience to back him. His shoes are handsome -- both ready-to-wear and made to measure -- crafted with particular attention to detail. The shapes are clean and narrow and the look is supremely elegant with a dash of the unexpected by way of the color. Pierre Corthay shoes are distinct in the way they are polished, particularly those with a beautiful patina.
Below, Pierre Corthay talks about shoes, of course, and what men should never ever wear.
When I wake up... first of all a cup of green tea.
Before I go to bed... I take a look at different fashion and music blogs.
A well-dressed man/woman... is a good balance between classical and unconventional pieces, the color of the shoes for example.
Women should always... be natural... no surgery, no botox!
Men should never... wear white socks.
The best thing that's been said about me... that I'm a good colorist.
The biggest misconception about me... I don't make fashion, my goal is to create the most long-lasting, long-life products.
If I weren't doing what I'm doing today... I would certainly be a painter or a guitarist.
My legacy... are my children.
A great idea... firstly, an idea is an idea, you have to wait to be sure that is a good idea; time is your best friend.
Botox is... Hmmm...
My mother... is a great actress! Second only to my wife.
The soundtrack of my life...You Must Believe In Spring by Bill Evans.
The future... the present is the most important.
Happiness... is to look to my youngest son, Elvis.
There's a time and place for... painting. Often, after dinner, I take time to work on art pieces.
There is too much... fake attitude.
In the end... I have to be sure I was always at the right place.
All photos with permission from Pierre Corthay.
Follow me on Twitter and Instagram: @bluecarreon

Read more from me on Style Intel