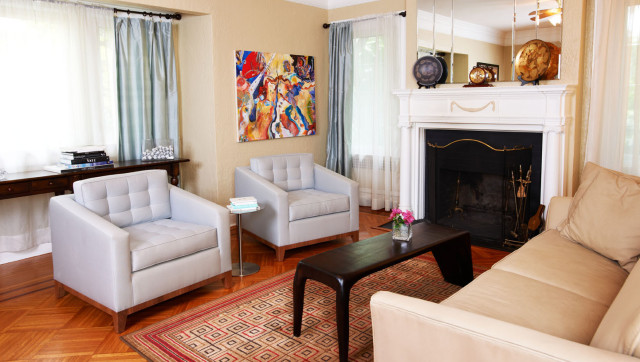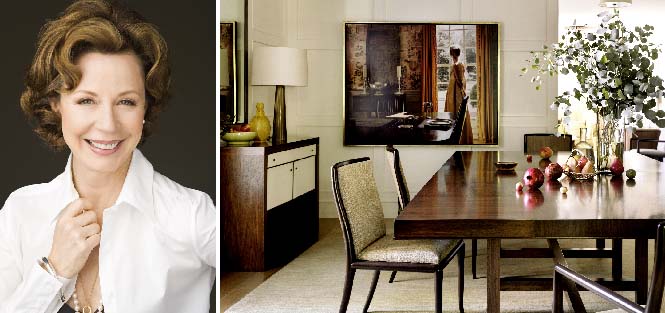 It's hard to believe that the decorator and furniture designer Barbara Barry is only just launching her first book. She is, of course, one of the doyennes of interior design and her aesthetic of pared down, uptown and quiet glamour has inspired many, including this writer. I also happen to have a weakness for her collections for Baker and Henredon.
With the launch of her debut book Around Beauty published by Rizzoli, Barry took time out to talk about making her mark in the design industry, being mistaken for a snob and men and short sleeve shirts.
When I wake up... I look at the light -- always there and magical!
Before I go to bed... I listen to my favorite podcasts On Being and Radio Lab.
A well-dressed woman... is defined by just a few inches or tucks.
Women should always... bring all they have to the table.
Men should never... wear short sleeved shirts!
The best thing that's been said about me... is that I have made a difference in my industry.
The biggest misconception about me... is that I am a snob.
If I weren't doing what I'm doing today... I would be studying landscape and making gardens.
My legacy... is an authentic American point of view... furthered along.
A great idea... is the beginning of something wonderful and what makes life worth living.
Botox is... the stifler of true character.
My mother... was my most vibrant mentor, she taught me that money has nothing to do style and everything to do with confidence.
The soundtrack of my life... is Louis Armstrong singing What a Wonderful World.
The future... has arrived!
Happiness... is found in the little moments, one little moment to the next.
There's a time and place for... just "being" and not "doing."
There is too much... violence in everything... Why?
In the end... I hope we can all find the simple beauty that surrounds us daily and stop to take it in.
All photos courtesy of Barbara Barry and Rizzoli.

Follow me on Twitter: @bluecarreon
Read more from me on Style Intel