As America goes back to school, the leaves change color, and the air cools, Saturdays become sacred to college football fans all across the country. Home-field advantage exists in all sports, but college football stadiums set the standard - they constitute a truly unique aspect of American sports culture. Whether due to history, size, atmosphere, or all of the above, these hallowed grounds of college football have become destinations in their own right.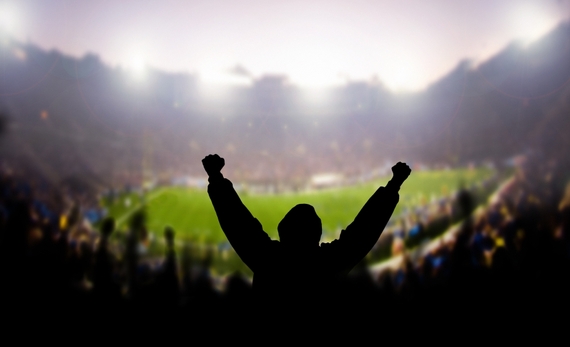 Franklin Field, Quakers - Philadelphia, PA
Franklin Field and the UPenn Quakers have an impressive history, even though the school is most famous for its academics. The stadium opened in 1895, and the Quakers won the national college football championship four times before WWI. Franklin Field is the oldest two-tiered stadium in the country, and it is also home to the first scoreboard, the site of the first radio and television broadcasts of football, as well as the oldest organized relay competition, the Penn Relays.
Where to Stay: In a city renowned for its history, the Cornerstone Bed and Breakfast (www.BnBFinder.com/Cornerstone) doesn't disappoint. Built in 1865, this Victorian stone mansion is located in Philadelphia's University City district. The Cornerstone is a comfortable, urban inn with modern amenities and décor. Just moments away from downtown Philly and the Philadelphia Museum of Art, this B&B is the perfect retreat while visiting historic Franklin Field.
Notre Dame Stadium, Fighting Irish - South Bend, IN
Perhaps the most legendary of all college football teams, Notre Dame has been made famous by players such as Joe Montana and immortalized in Hollywood films such as Rudy. Notre Dame Stadium, which opened in 1930, is a true college football cathedral, with the "Touchdown Jesus" mural and the famed golden dome looming above the storied stadium.
Where to Stay: The Oliver Inn Bed & Breakfast (www.BnBFinder.com/OliverInn) in South Bend is a local historical landmark and was home to the Oliver family for over 100 years. Shaded by more than 30 tall maple trees, this 25-room estate boasts 8 guestrooms and a carriage house. All rooms include robes, luxury bath amenities, chocolates, and a gourmet breakfast.
Michigan Stadium, Wolverines - Ann Arbor, MI
"The Big House" at the University of Michigan in Ann Arbor is the largest stadium of any kind in the United States. Opened in 1927, the stadium originally featured 22 miles of bleacher seats made from California redwoods, and had a capacity of 72,000. Today, the stadium can hold nearly 110,000 fans, and is recognized as the third-largest stadium in the world.
Where to Stay: Featuring 10 guestrooms and a carriage house, the Stone Chalet Bed & Breakfast Inn (www.BnBFinder.com/StoneChalet) is located just over a mile from Michigan Stadium. Welcoming and accommodating, this peaceful inn is a relaxing retreat after spending game day with more than 100,000 screaming Wolverine fans.
Tiger Stadium, Tigers - Baton Rouge, LA
When filled to capacity, this 90,000-seat stadium at LSU ranks as the fifth-largest "city" by population in the state of Louisiana. Popularly known as "Death Valley," ESPN has dubbed it the nation's "scariest place to play" due to the intimidating atmosphere experienced by visiting teams. Most of the Bayou Bengals' games are played at night, and the stadium is known as one of the loudest in the country.
Where to Stay: The Stockade Bed and Breakfast (www.BnBFinder.com/Stockade) is an elegant Spanish-style home with five charming guestrooms. Surrounded by 11 acres of natural wetlands, and located on historic Highland Road near LSU and downtown Baton Rouge, this B&B provides easy access to both wild Tiger Stadium and the peaceful atmosphere of Louisiana's Crawfish Country.
Memorial Stadium, Cornhuskers - Lincoln, NE
Memorial Stadium was erected in 1922 to honor Nebraska veterans who fought in WWI, the Spanish-American War, and the Civil War. With capacity now surpassing 85,000, the Cornhuskers have sold out every home game since 1962. Also known as the "Sea of Red" because most fans wear red in support of the team, Memorial Stadium exemplifies the college football game experience both through traditional charm and modern high-tech amenities.
Where to Stay: Westview Bed and Breakfast (www.BnBFinder.com/Westview) is located less than 10 minutes from downtown Lincoln and the stadium. This elegant B&B has two suites and three rooms, all of which include fireplaces, Jacuzzi tubs, and a kitchen or kitchenette. With impressive attention to detail, luxury amenities, and mouthwatering goodies, this B&B knows how to take care of its guests in Husker Country.