Autumn tourism is on the rise. Those unchained to the restrictions of a school calendar are capitalizing on the appeal of the fall shoulder season perks such as hotel and airfare deals, fewer crowds and milder weather.
Myrtle Beach, South Carolina just launched their fall campaign titled "The Secrets Out: 60 More Days of Summer" to attract visitors well after Labor Day; and destinations such as Aruba are also touting their perks for the fall travel season.
This month, BnBFinder has paired these fall season destinations with beautiful local bed & breakfasts and inns to create unforgettable (and affordable) autumn getaways.
Nanaimo, BC, Canada
October through November on Vancouver Island is considered their shoulder season. The weather is still warm enough to enjoy the island's many wineries and surfing spots, yet the reduced room rates and airfare make it an appealing time to visit.
WHERE TO STAY: Long Lake Waterfront Bed & Breakfast (www.BnBFinder.com/LongLake)
This waterfront B&B is not only a great home-base for daytrips to various cities and activities on Vancouver Island, but it's also a great spot to just sit-back, relax and enjoy the inns fabulous amenities and concierge services.
RATES: October - November Suites top out at $160/night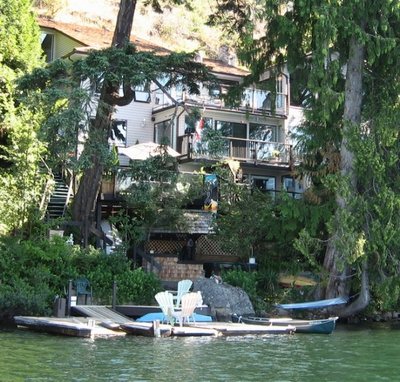 Whitefish, MT
Montana is beautiful all year round, but September through November offers visitors sunny days, mild weather and less crowds.
WHERE TO STAY: Good Medicine Lodge (www.BnBFinder.com/GoodMedicineLodge)
The six spacious rooms and three suites all contain custom-made lodge pole or iron beds and most come with private balconies and mountain views. The Lodge is built from cedar timber and exudes elegance and warmth.
RATES: October 1 - May 31 Suites are $185/night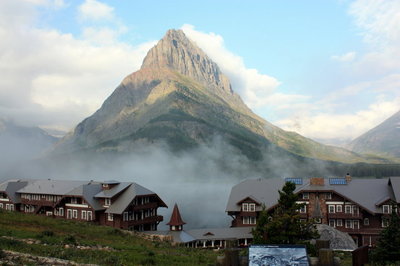 East Hampton, NY
Located on the South Shore of Long Island, East Hampton has everything from pristine beaches to designer shopping and 5-star restaurants to some of the best antiquing around. September through November offers visitors all the perks of the town and beaches, without the headache of the crowds.
WHERE TO STAY: The Baker House 1650 (www.BnBFinder.com/BakerHouse)
Located on Main Street in East Hampton The Baker House 1650 is an award winning inn offering beautiful accommodations and exceptional services and amenities.
RATES: September 26 - December 1 Weekend & Holiday $1,325/night Weekday $895/night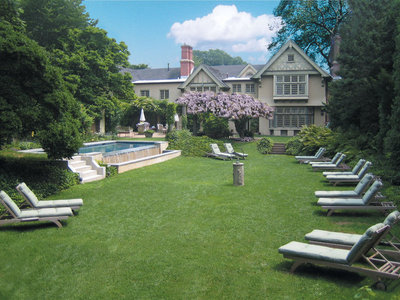 Post Falls, Idaho
Wineries throughout Post Falls, Coeur d'Alene and Spokane are impressive any time of year, but during the fall season the crowds are sparse and the weather is grand. Northern Idaho offers visitors much in the ways of outdoors life including excellent fishing, hunting, hiking and boating.
WHERE TO STAY: Ida-Home Bed and Breakfast (www.BnBFinder.com/IdaHome)
15-minutes from Coeur d'Alene and 25-minutes from Spokane is the Ida-Home Bed and Breakfast. Guests here enjoy the proximity to the cities but the peacefulness of the country. Located between the woods of the mountains and the serenity of the prairies, relaxation is not a difficult task at this country outpost.
RATES: October 1 - April 1 Rooms range from $99 - $150/night