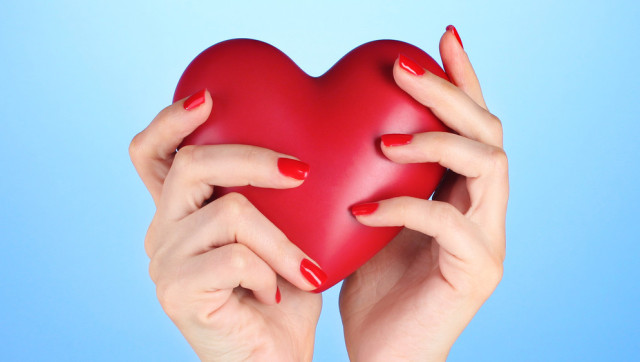 In late November 2002, with his wife, Joy, six months pregnant, Bud Hanley started to write letters to his unborn son, Matthew. The financial planner from Honea Path, S.C. had the simplest of intentions: to celebrate the boy's imminent arrival.
Bud kept writing the letters as the infant, born prematurely with complications in a neonatal intensive care unit, struggled against all odds to survive. The father even wrote letters after Matthew died hours later, seven days before Christmas.
In those final letters, Bud wrote about the charity the Hanleys had founded in his son's memory. The Matthew Wyatt Hanley Memorial Scholarship offers scholarships to students and otherwise helps underprivileged children throughout the year, especially around Christmas.
Bud emailed me this past January after learning on TV about my blog, letterstomykids.org. My site calls on parents to preserve personal family history in writing for the benefit of future generations. Over the last three years, more than 100 "letters" I wrote to my own children, Michael and Caroline, have appeared online -- including several recalling my upbringing in Fair Lawn -- and some 60 guest columns from other parents.
Bud told me about his letters to Matthew, and I asked for his permission to publish excerpts. He agreed, and I ran a five-part series. In the course of reading the letters, I came across the following Christmas story.
After Matthew died, the Hanleys flew home and, four days before Christmas, buried him. That same night, they delivered on a promise made six weeks earlier. The Hanleys had decided to buy gifts for a needy local family. To select the family most deserving, the couple pored over forms in which such families explained why they sought help.
One form stood out from all the others. A boy named Chris Bagwell asked for socks and underwear -- and "if possible," a football. The 12-year-old asked for socks and underwear for Timothy, his 2-year-old nephew, too -- and "if possible," a fire truck. That a boy so young would ask so humbly for such basics needs -- and on behalf of his toddler nephew, too -- "broke our hearts," Bud says.
The day before Thanksgiving, Joy went shopping and that night came home not only with new socks, underwear, footballs and fire trucks for the two boys, but also with jeans, shirts, shoes, coats and even bicycles.
The day after Thanksgiving, Joy's water broke, and so began the Hanleys' struggle to bring Matthew safely into the world. A month later, on the night the Hanleys laid the infant boy to rest, they delivered the gifts to the boys.
Chris was "indescribably" happy and grateful, Bud says. In that moment of shattering grief, Bud says, the boy helped the Hanleys far more than they helped him.
Fast-forward five years, to the spring of 2008. The Hanleys sought to pick a local high school student to receive a scholarship and set about reading essays from such students. One essay stood out from all the others, so much so that the couple chose it. That evening, in a ceremony at a nearby college, they presented a scholarship to an 18-year-old boy.
No sooner had they walked in the door at home an hour later than the telephone rang. Joy answered, and all the color drained from her face. In disbelief, she switched to speaker phone. The caller was the scholarship recipient.
"You don't remember me, do you?" he said. "This is Chris. When I was 12 years old, you and your husband brought Christmas gifts to me and my nephew." Chris then told the Hanleys that when they brought those gifts five years earlier, he realized for the first time in his life that somebody loved him.
Since losing Matthew 10 years ago this month, the Hanleys have distributed numerous scholarships worth thousands of dollars. Donations have provided school supplies, clothing and medication. No child at the local elementary school is ever left behind on a field trip because of inability to pay. A teenager paralyzed from a swimming accident previously had no means of transportation -- at least until the Hanleys purchased a used van specially-equipped to accommodate his wheelchair.
In the end, what goes around comes around. In this case, the loss of a child led to a gain for a community. This little story about Matthew's miracle illustrates why some of us write letters to our children. We record moments that will pass by all too quickly and leave behind a legacy of memories to be treasured.
The Hanleys also serve as reminders of why we give in the first place, either at Christmas or throughout the year. And why we should give. Indeed, why we must.
"I promised Matthew as he died in my arms," Bud wrote in a letter to his two surviving children, Lauren, 12, and Andrew, 7, "that I would work hard to cause good to come to other people because he lived, and that I would use every opportunity God gave me to share His goodness."
Bob Brody, an executive and essayist in New York City, blogs at letterstomkids.org. His work has appeared in The New York Times, The Washington Post and The Wall Street Journal, among other publications.