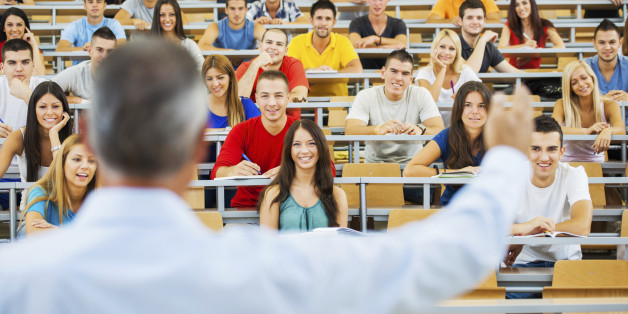 If my wife and I have a child that grows up expressing an interest in photography, should he or she attend college?
We own and operate Open Aperture Photography in New Bern, NC and our wedding photography has been featured around the world. Should our future children go to college or just learn from us?
We don't have any children right now, nor do we have any on the way, but this question has been brewing in my mind for a couple weeks.
I strongly believe in education. I love teaching. I love learning. Teaching and learning should never stop even once you get past college. However, I've never, not once, taken a photography class for credit.
Let's look back before we look forward.
My wife Amanda graduated with a two-year Associate of Sciences degree with a specialization in Web Design and Development that she's never used. I, not Amanda, operate and maintain all of our websites. She doesn't have nostalgic memories of college because she attended a two-year technical school instead of getting a four-year degree with the full college experience. Aside from the ability to say that she's a college graduate, this time and effort doesn't seem to have made a significant impact on Amanda's future.
I graduated early and with honors from California University of Pennsylvania with a Bachelor of Arts degree in Communication Studies and a concentration in Radio & TV Production.
Even though I'm no longer using my degree, my time in college has been important to get where I am right now. I started out in TV news, a field where a college degree is required. Without the degree, there's no TV career. Without the TV career, there's no photography career.
There's another important factor in my college time: I learned more about myself and became the person that I want to be. In high school, I was disinterested and uninvolved. In college, I was a peer mentor, orientation leader, TV sports anchor, TV/radio sports announcer plus holding paid jobs as a freelance videographer and master control operator (the guy who makes sure the station stays on the air).
Most photographers don't attend college to study photography. Most photographers start elsewhere and then jump into photography just like I did. There are plenty of photography conferences, online courses and free websites from which to learn.
Now that we've looked back for a frame of reference, let's get back on the subject and look forward.
If our son or daughter expresses interest in photography, they'll probably grow up helping out with the business. Hands on experience is much more important in our field than classroom learning. Learning concepts is extremely important unless they can't be converted into practicable technique. Who better to learn concepts and technique from than parents who can hand down these skills over time?
There's one other thing that Amanda and I have retained from our college days. Debt. Lots of it. We graduated within months of each other in 2004 and 2005 and we're still paying off our student loans.
Is it worth the cost of ten plus years of debt to learn skills that I can pass down for free? I'm not sure. I don't want to tell my future, non-existent child to skip college, but aside from the experience and learning more about themselves, I just don't know that it would be worth it.