Few things add as much depth and character to a room as a beautiful rug. That said, rugs can be incredibly expensive, whether they are new or vintage. As a designer, I'm always on the hunt for rugs for my clients, and the first places I look are auctions and flea markets. Why? Because the prices are remarkably low and the selection can't be beat.
By design, auctions and flea markets are places that sell items that have had previous lives. If you're okay with that (some people are steadfast about buying 'new'), you can get fantastic deals on gorgeous rugs.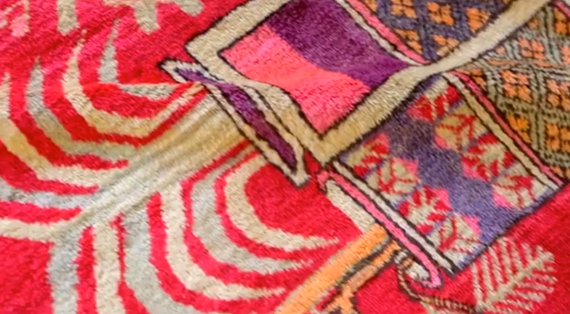 Think about it... every home had rugs, and when estates are cleared, those rugs need to be sold -- at auctions and flea markets. Auctions usually feature rugs at the very end, so you'll be bidding against fewer people because many have left -- one can only have so many rugs, and fewer bidders mean lower prices.
At flea markets dealers are generally selling rugs they purchased at such auctions or directly from estates, so the prices are low and since dealers often don't want to keep schlepping them around, prices are low and they get lower at the end of the day.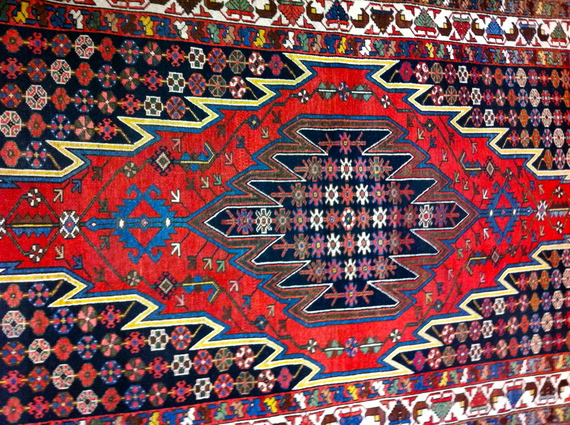 Remember that while you're out there shopping, so are antiques dealers and designers. They mark up the same rugs and sell them to their clients. To that point, I've stumbled upon rugs at flea markets and auctions that are 50 to 70 percent less than those in antiques shops and rug warehouses. The bottom line is that if you want to avoid the middleman, you can rack up the savings.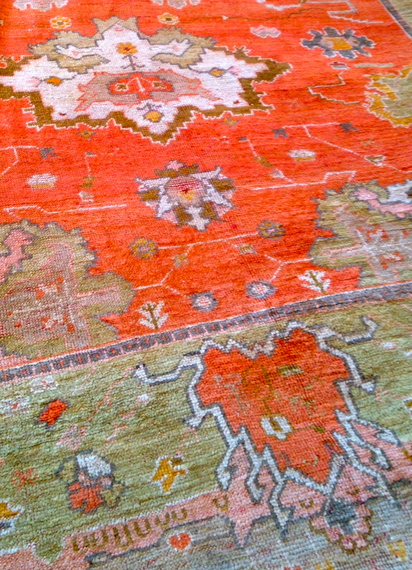 There are pitfalls, however, when it comes to buying vintage rugs, so I've come up with these Seven Golden Rules of Vintage Rug Buying. I hope they inspire and empower you.
Travel with desired measurements in your smartphone and bring a tape measure along.
Let color be your guide. There are many styles out there from many countries. Buy a rug with colors you like that compliment your décor. And buy a rug you love and want to live with.
Proportionately the larger the rug, the lower the price. Larger rugs are harder to sell, so buy big and save big.
Bring a trash bag or two along, and have the number of a rug cleaner handy. Put your rug in the bag and drop off at the cleaner or call to arrange a pickup.
While they're cleaning it, have them cut a mat to place under your rug. A mat will add cushion, stabilize the rug and prolong the life of the rug.
Cleaning is key. Even if a rug doesn't look dirty, moths could have laid eggs in the rug, and you don't want to bring that into your house.
Condition counts, but it needn't be a deal breaker. Rugs with frayed bindings or moth holes can be repaired by a good rug cleaner.
The most important thing when it comes to buying vintage rugs is to understand that you'll be finding unique beautiful heirlooms that might just become family treasures. Sure, there are few steps you'll need to take on your own after the purchase to ensure the rug will be around for future generations, but it's totally worth it.
VIDEO: Watch me shopping for vintage rugs at The Garage Flea Market in New York City: