LA PAZ, Baja California Sur -- Thousands of paceños (folks who live here) line the city's beachfront as fierce Indians prance around against the eerie music of drums and flutes. A regal-looking woman stretches her arms to the sky as if reaching for the gods. Next, guys wearing metal helmets and body armor come ashore from a rowboat, and then other guys in brown robes show up to bring Christianity to the pagans.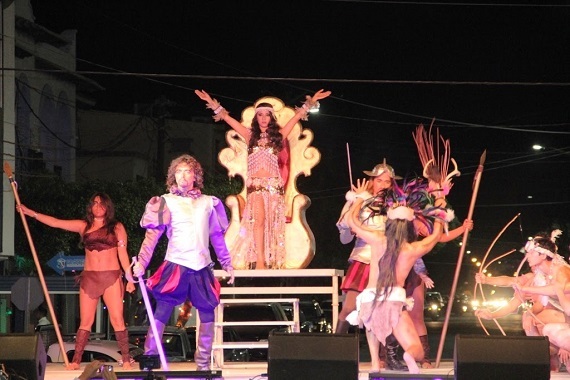 Some of 50 actors in La Paz's historical pageant. Photo credit: FFLPZ 2014, XIV Ayuntamiento de La Paz.
Tourists visiting or passing through the colonial town of La Paz in early May each year are in for a special treat. They're invited to the town's colorful Fiestas de Fundacion de La Paz - an annual celebration of the founding of the city by conquistador Hernan Cortes on May 3, 1535. Concerts, dances, contests and craft fairs round out the fiesta, held along La Paz's three-mile-long beachfront malecon (promenade).
The historical show's narration is in Spanish, but it's not hard for non-Spanish speakers to figure out Cortes' landing at La Paz (today the capital of the lower part of the Baja California Peninsula). But getting a handle on Queen Calafia - the woman reaching up to the gods - takes a bit of research.
Google her name, and you'll find she was one of the main characters in a best-selling Spanish book, Adventures of Esplandian, in the early 16th century. In the novel, a black super-woman (Calafia) rules a tribe of Amazons on a long, fictional island called California.
So when the conquistadores -- many of whom had read the book -- spotted what looked like a long island (it was actually the Baja peninsula) across the waters from the western mainland of Mexico, they tagged it Las Californias. Hence Queen Calafia's role in the annual pageant in La Paz.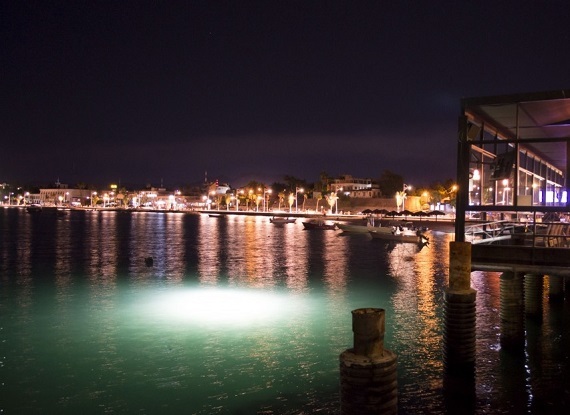 La Paz's beachfront promenade is the town's centerpiece. Photo courtesy of the Feidicomiso de Turismo de La Paz.
A tour of the town takes visitors on a jump back in time to old-world Mexico. You'll stroll around lanes lined with mom-and-pop shops and what passes for department stores along with all kinds of restaurants, cantinas and a 150-year-old cathedral. Chances are you'll eventually wind up rubbing elbows with strolling couples, joggers, bicyclists and the like on the promenade. Or perhaps in the town square, where many of the 220,000 folks who hang their sombreros around La Paz gather to shoot the breeze and listen to the sweet strumming of Mexican guitars.
Among big draws to La Paz is the offshore island of Espiritu Santo, about an hour's boat ride from the city. Pericu and Guaycura Indians once paddled canoes (before they were killed off by the Spaniards' smallpox and syphilis) to the 20-mile-long island to harvest its abundant pearl beds. The pearls are long gone, but the island is still rimmed by boats. Only now they're full of tourists who've come to swim with sea lions and cavort with whales and other sea life in this UNESCO World Heritage Site.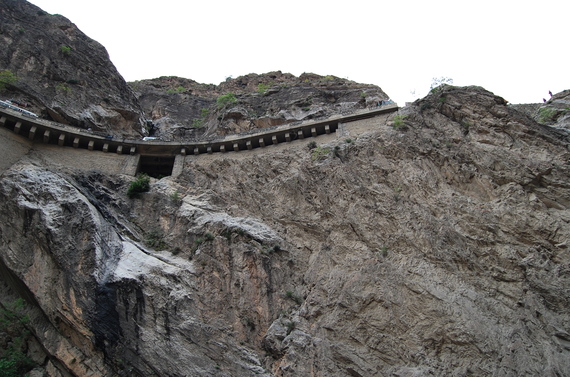 Kayakers paddle to one of La Paz's offshore islands. Photo by Bob Schulman.
Getting there: La Paz is about a two- or three-hour drive (depending on the traffic) from the super-resort of Los Cabos at the tip of the peninsula, and roughly an hour from one of the country's "magic cities" at Todos Santos. Or you can drive some 800 miles down the transpeninsula highway starting a little south of San Diego. Among other options, you can get to La Paz by ferry from Mazatlan and Topolobampo on the Mexican mainland, or on intra-Mexico flights operated by commuter airlines.
Staying there: Visitors who opt to stay over for a day or more will find some 10 tourist-class hotels around town. One is the 115-room, five-star CostaBaja Resort, where you can have dinner in the property's top-rated restaurant, Steinbeck's (named for the American Pulitzer-prize winning author John Steinbeck, who used La Paz for the setting if his best-selling 1947 novel, The Pearl).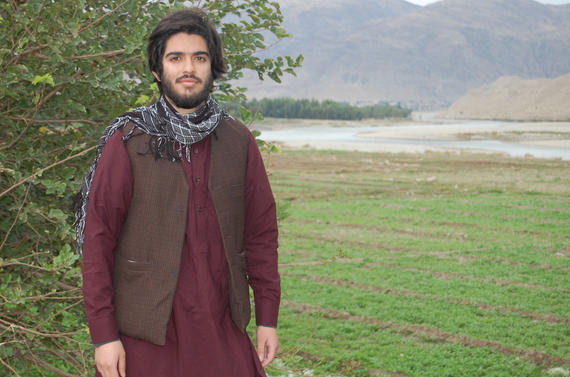 CostaBaja Resort pool and marina. Photo courtesy of CostaBaja.
An historical note: Hernan Cortes, perhaps because he was very religious (or maybe because he knew spies for the dreaded Inquisition were watching him), named the town Puerto de la Santa Cruz (Port of the Holy Cross). Some 60 years later, a Spanish explorer - impressed by how tranquil the area was -- renamed it La Paz (place of peace).