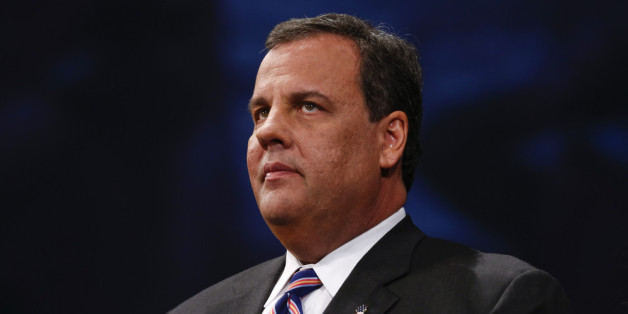 New Jersey's day of fiscal reckoning is here.
The state currently faces a more than $800 million shortfall for the current budget period ending on June 30, and another $1.2 billion shortfall for the following period.
Given these staggering sums, it is past time for New Jersey Gov. Chris Christie and legislative leaders of both parties to stop the blame game and the use of gimmicks to underfund pensions in order to "balance" the state budget.
Unfortunately, Gov. Christie is again failing to take responsibility and shifting blame upon former Governors Whitman, McGreevey, Codey and Corzine for neglecting to make yearly contributions to the pension fund. Though Christie acknowledges it is a staggering unfunded liability, he has also failed to cover all of the required contributions.
Using a fair-market valuation, the state's actual unfunded liability is more than $108 billion -- much more than the $52 billion Christie cops to. New Jersey has an additional $63.9 billion unfunded retiree health care liability and another $40 billion in general obligation bond debt.
The state's fiscal issues have not gone unnoticed. All three credit-rating agencies have recently downgraded the state's debt, with Moody's doing so earlier this week. New Jersey will soon have junk bond status unless corrective action is taken. At the current rate of exploding debt, the state will soon have to cut vital state services just to fund debt payments, including pensions.
This problem falls squarely on the shoulders of Governor Christie and the legislature.
The revenue projections for the last three years have been short of Christie's projections by billions of dollars. Instead of balancing the budget, the governor has relied on "one-shot money" and not fully funding the annual required contribution to pensions. Furthermore, in recent years, he has delayed paying out property tax rebates, kicking them from one fiscal year to another in order to balance the budget.
In essence, Governor Christie has been robbing Peter to pay Paul.
Meanwhile, credit agencies have downgraded New Jersey's rating six times since Christie took office. This makes the cost of the mounting debt even more expensive, leading to a downward spiral.
That said, it is clearly time for a solution to solve both the budget and pension problems in New Jersey.
State Budget Solutions recommends the following:
The state must pass meaningful pension reform that guarantees true retirement security. It is essential to keeping our promises to public employees (guaranteeing the pensions benefits earned are not reduced) and keeping our communities strong and safe (by not being forced to cut other essential services in order to make pension payments).
The state needs to drastically change its budget system to include the following: a nonpartisan revenue forecast council to forecast revenue (take politics out of the forecast); a 10 percent rainy day fund set up over a 10 year period requiring a 2/3 vote of the legislature to spend funds from the rainy day fund; an outcome-performance-based system with specific outcomes listed in the budget; and a 20-year plan to pay off the more than $60 billion retiree health care liability and the more than $100 billion unfunded pensions.
State Budget Solutions is ready to assist New Jersey elected officials on finding a real solution to their fiscal nightmare. Because soon, for many in the Garden State, this nightmare will become all too real.