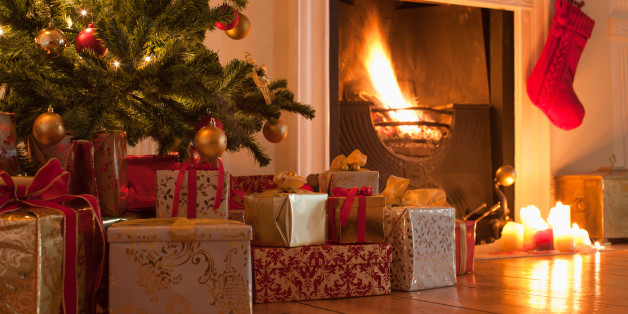 It's the time of year when Christmas tree lots crop up in the neighborhood, bringing with them a difficult question: Will carrying your evergreen at the beginning of the month mean a Charlie Brown-style tree come Christmas Day? Lucky for us, following these few tips can help preserve a fresh pine from early December into the new year.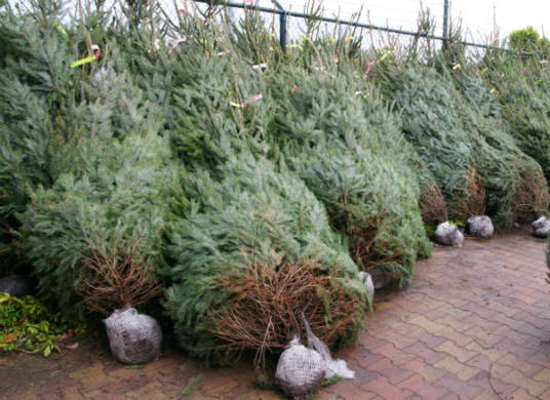 Pick the Right Tree
First off, pick the right tree. Before leaving the lot, give your choice a good shake and watch the type of needles that fall. Only a few loose needles should come off if the tree is fresh. While the loss of some brown needles is normal, fallen green needles are usually an indication the tree has gotten dry.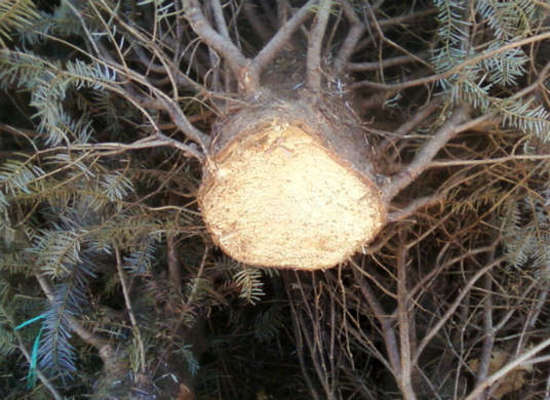 Get a Fresh Cut
Just before setting up the tree, it's important to trim a little of the bottom. Make a fresh, straight cut, removing an inch or an inch and a half of wood from the base of the trunk. Without the cut, the tree will not be able to absorb water properly and therefore dry out.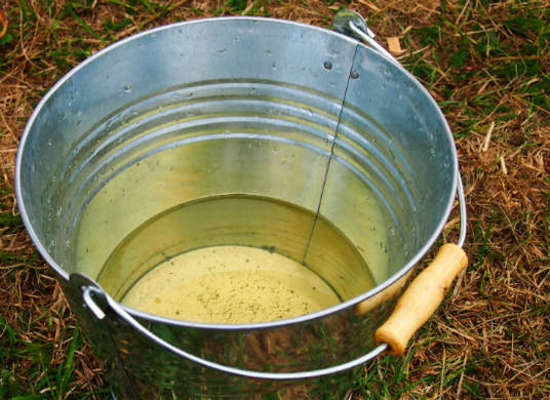 Start with Water
Once you're home, get the tree in water as soon as possible. If you can hold off on decorating for a day, place the tree in a full bucket of water. For the first 24 hours, a tree can absorb as much as a gallon of water or more! Refill the water as needed.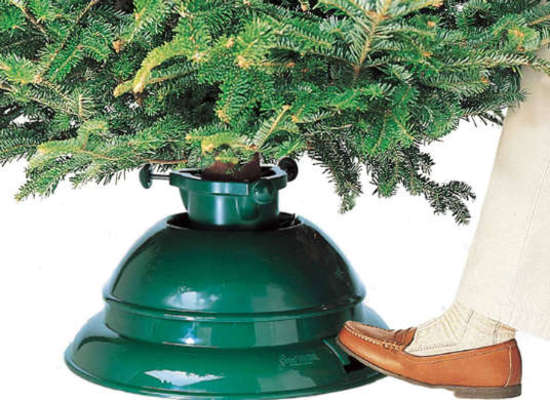 Invest in a Quality Tree Stand
The goal is to find a tree stand that fits the tree properly and can also hold at least a gallon of water. For maintenance, check the stand regularly to make sure that the water level does not drop below the base of the tree.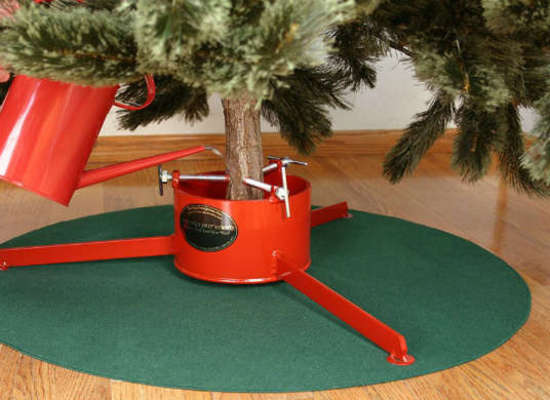 Replenish Water Daily
The key to keeping your tree fresh is replenishing the water daily. Watering helps preserve the tree's fragrance and also prevents the needles from drying and falling off. The bottom two inches of the trunk should always submerged in water.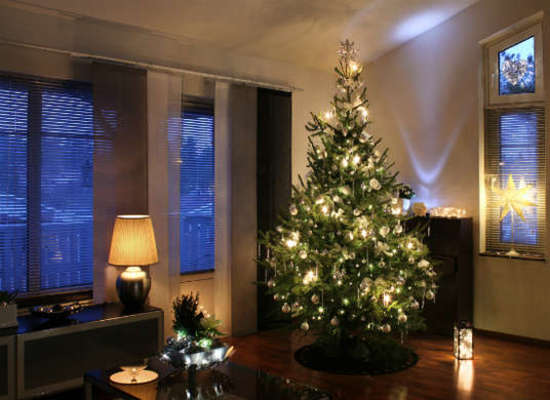 Place in a Cool Area
Make sure to place the tree in a cooler area of the house, away from heat sources like a fireplace or heater and preferably out of direct sunlight. (Not an option? Just keep the blind drawn.) As long as your tree stays moist, it should last several weeks--maybe even until the new year.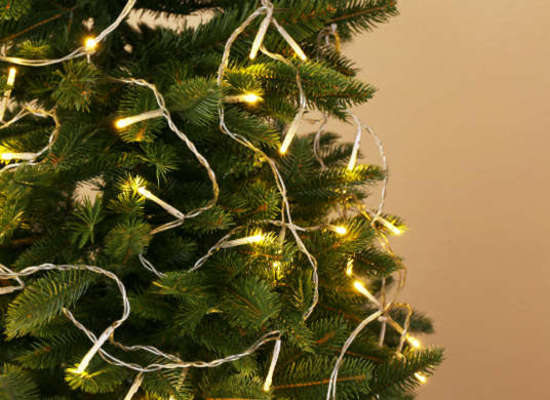 Pay Attention to Lighting
Using low-heat decorative lights will slow the drying of the tree. Newer LED holiday lights are inexpensive and will decrease the risk of a fire because they stay cool. If you opt to reuse lights, always inspect them prior to placing them on the tree and replace worn sets.
For more from BobVila.com:
Bob Vila's 10 "Must Do" Projects for December
Before & After: A Builder-Grade Bedroom Goes Cozy
Boring Bathroom? 7 Fixes for an Old Medicine Cabinet
10 Doable Designs for a DIY Rug
How To: Get Rid of Every Carpet Stain
10 Unexpected Uses for Table Salt