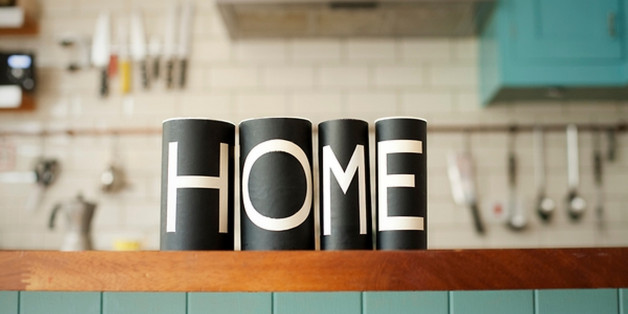 Renters don't always have a say in the design or decor of a kitchen. Unless you have a flexible landlord, cosmetic changes are not easy to accomplish. But there are plenty of ways to conceal your kitchen's most unattractive features--and play up its strengths. The kitchen is one of the busiest rooms in the house, so it's a good use of time to get the space looking and working at its best. That means adding storage and lighting, but also changing out counters or cabinets... without jeopardizing your security deposit. These nine landlord-approved tips will get you cookin' in no time.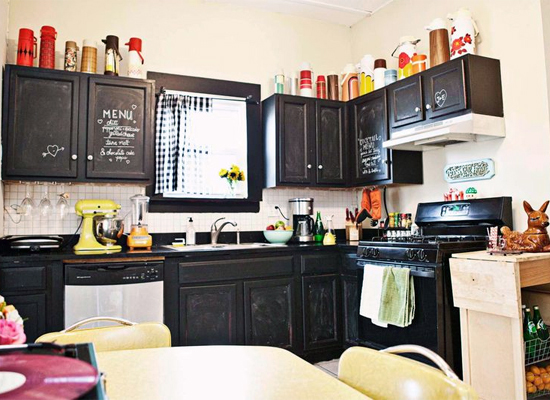 Update Crummy Cabinets
Whether they are dinged and dented or simply unattractive, bad kitchen cabinets are one of a renter's biggest woes. If you aren't allowed to paint, cover them in removable contact paper so you can leave them in their original (albeit ugly) condition when you move out. Or create open shelving by removing the doors entirely--just be sure to reattach them when you end your lease.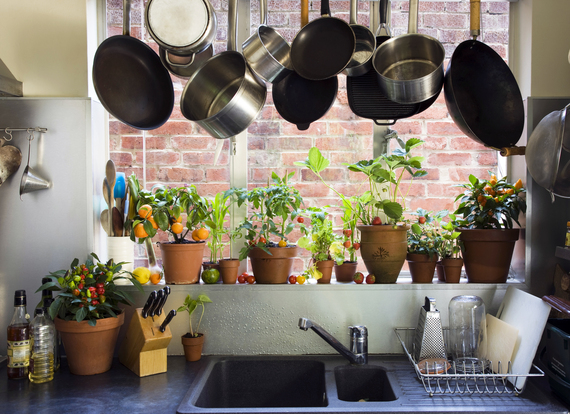 Try Some Panhandling
If you have lots of cooking supplies, chances are you are not going to like the storage options that your rental kitchen has to offer. Free up valuable storage space by hanging your pots and pans, or prop up a pegboard to easily hang kitchen gadgets.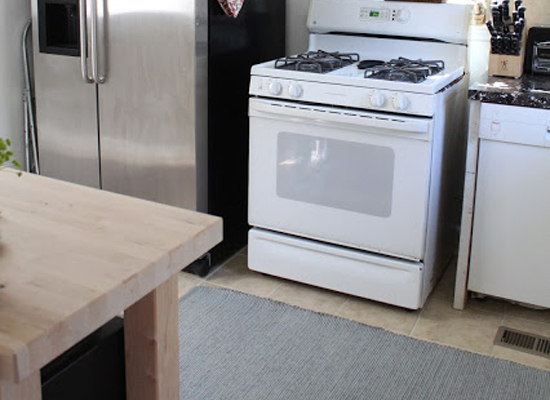 Fix Floor Faux Pas
Unsightly linoleum or tile plagues plenty of kitchens, and replacing it isn't an option as a renter. Instead, distract from it by putting down colorful rugs and runners. They also help cushion aching feet during long hours spent over a stove.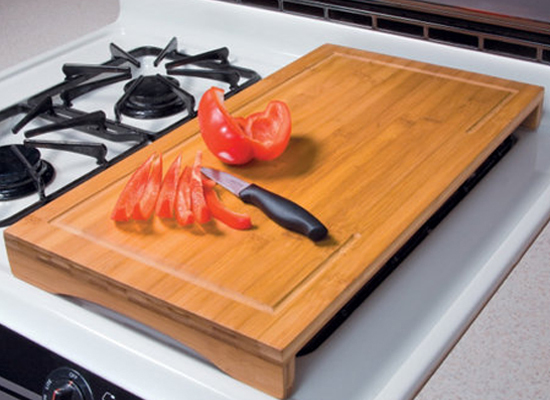 Maximize Counter Space
When counter space is at a premium you could have to choose between chopping vegetables and a place to put the coffee pot. To expand your prep area, buy cutting boards that you can place over a stove or the kitchen sink.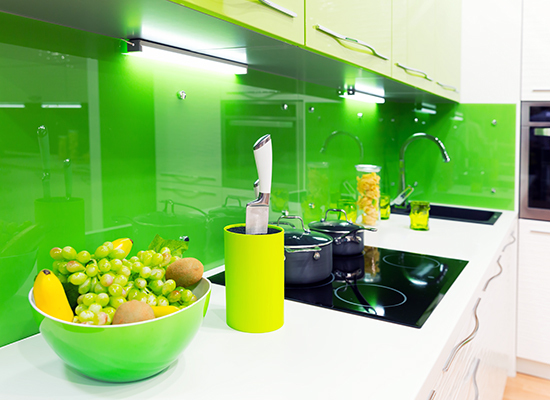 Shed Some Light
Dark kitchens feel dingy and can even be unsafe. Brighten up your space by using task lamps and under cabinet lights. Be sure to use LED bulbs where possible to decrease energy costs.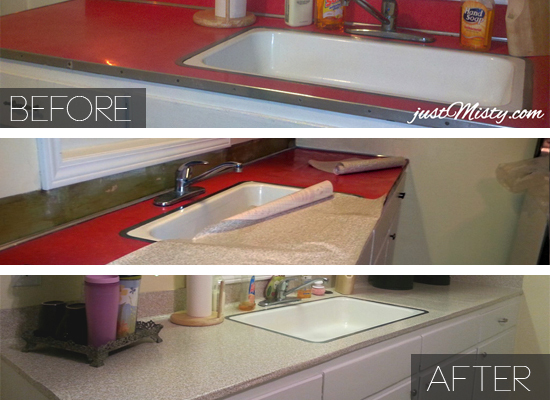 Cure Cringe-worthy Countertops
Most kitchen countertops in rental apartments are laminate. And since they're usually beige, they can easily stain and yellow over time. You can cover your counters with decorative contact paper; just remove it with the aid of a hairdryer when you're ready to move out.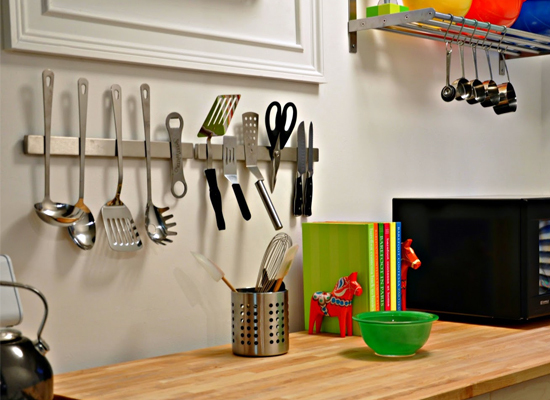 Find More Drawer Space
Outsmart your storage-starved kitchen by moving some of your utensils into jars on the countertop or magnetic strips on the walls. Drawer organizers can maximize your space and decrease clutter in the precious few drawers you have.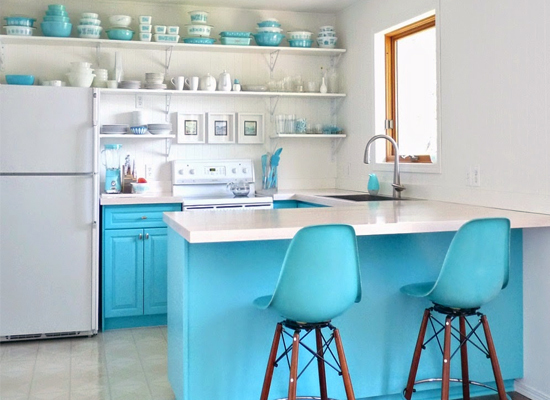 Accentuate the Positive
Never underestimate the power of color in transforming a space. Pick one or two unifying colors, then coordinate your accents with your cabinetry or window treatments. The sum is greater than its parts; even mismatched pieces in the same color can look like a set and tie a potentially awkward rental kitchen together.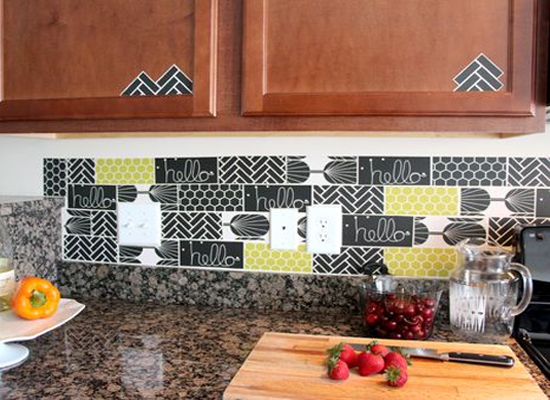 Try a Temporary Backsplash
Updating a backsplash is well within reach for renters; there are plenty of non-permanent ways to do it. Ceiling tiles make great removable backsplashes. Or if you prefer tile, mount them to panels that you can stick in place with Command strips or other temporary adhesives.
For more from BobVila.com:
Bob Vila's 10 "Must-Do" Projects for October
Secondhand Staples: 10 Finds That Should Always Come Home With You
Redecorate Your Home for--and with--Pennies
7 Ways To Transform Your Mudroom in 48 Hours
Follow Bob Vila on Twitter: www.twitter.com/bobvila