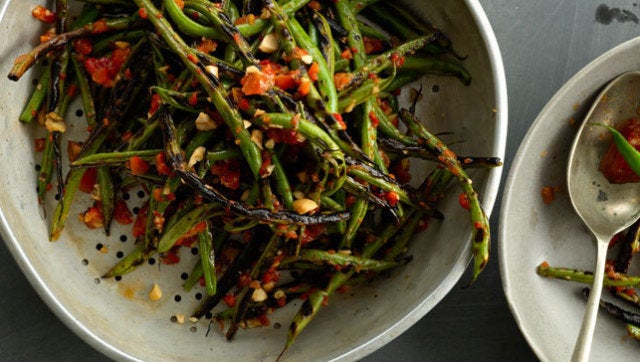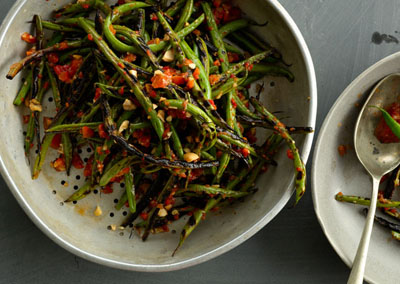 Charred Green Beans with Harissa and Almonds (Photo by Romulo Yanes)
The bitter dilemma crops up each and every Thanksgiving holiday: stay true to your healthy eating resolve -- or throw caution and calories to the wind? But guess what: There is a happy medium. And we're going to show you how. We've figured out how to make common Thanksgiving dishes (from green bean casserole to sausage stuffing) a bit less likely to stretch your waistline.
And don't fear, you'll still love every bite.
PHOTO GALLERY
Healthier Thanksgiving Recipes