"Travel is more than the seeing of sights; it is a change that goes on, deep and permanent, in the ideas of living." -- Miriam Beard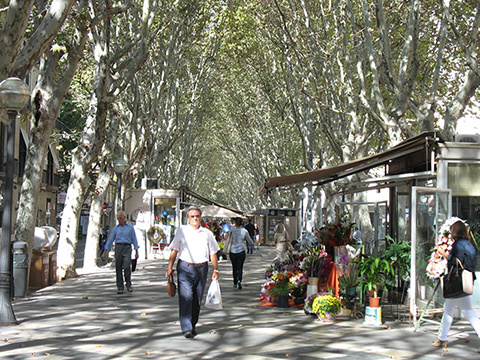 Palma, Mallorca
The response to my last post, "Travel On $1200 a Month!" was enthusiastic, but I received many emails from people wondering if I could travel so cheaply only because I was in Mexico. Happily, this is not true.
I'm recently home from a month in Spain where I was housesitting for a couple of weeks in the magical village of Esporles on the west coast of Mallorca. The triplex apartment I stayed in had two terraces with a view of the town's terracotta tiled roofs, neo-Gothic church and the Tramuntana Mountains. Small but self-contained, Esporles has everything one could need. Flaky empanadas stuffed with caramelized onions and raisins reached new heights at the local bakery. The Saturday market showcased aged cheeses, nuts (it was almond season!), olives, sausages and produce from all over the island. Every week I bought a kilo of carrots to feed the burros I passed when hiking in the nearby hills. Prices were surprisingly low; local transportation equally affordable. I made day trips to surrounding historic towns and the capital of Palma where I treated myself to lunch at cafés along the yacht-filled waterfront and in the garden of the Miró museum.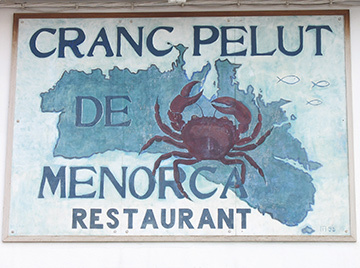 When the owners Kym and George returned, I took the ferry to the smaller island of Menorca for another two weeks. My base was the family-owned Hotel Balear in the stunning former capital Ciutadella. Through booking.com, the Balear was offering an extraordinary off-season special of 115 euros for four nights including all taxes, breakfast and free WiFi that could be extended for as many nights as one wanted. Sometimes we do get lucky in life, and this was one of those times. Rooms were small but immaculate, bed comfortable, towels fluffy and the location turned out to be even better than I hoped. A discount supermarket and bus stop to every town on the island were both within two blocks of the hotel: the walk to the old city, a pleasant six minutes. The staff at the Hotel Balear could not have been more helpful and can even arrange to have your rental car delivered to the door. Prices started at $30 a day, dropped down to $20 for five days or more.

Ten minutes outside Ciutadella, civilization seemed to stop. The entire island of Menorca is a Biosphere Reserve, the former Cami de Cavalls (military track) that circles the island has been turned into a footpath for hikers and horses. I wanted my days off the grid, and took no phone or laptop. I walked for hours each day, going over low stone walls that had separated farms for hundreds of years, sat on beaches backdropped by steep cliffs, sipped a cappuccino on a glorious autumn day in the picturesque fishing village of Fornells.
Fully half the cost of an airline ticket is now due to tax surcharges, and you have to put more time into finding decent airfares. I'm a big player in "the mileage game," and fortunately had accumulated enough miles for most of the trip. The lowest direct NY/Barcelona/Mallorca flight I could find was nearly $1000 on Delta and their Air Europa partner. Using Delta's Pay With Miles program, I cashed in 70,000 miles and paid the $256 balance in cash. Total cost for the month in Spain, $1200.
In nearly every post I repeat the same mantra: off-season, off-season, off-season. You can negotiate a better price on almost everything. Travel light: excessive baggage adds hundreds to the cost of a trip. Eat and drink as the locals do; if you need a car, rent locally. Arrange for long-term accommodations through home exchanges, housesitting, house rentals or airbnb.com (private rooms with bath or entire apartments/homes offered by their owners in 192 countries). Cut out the middleman whenever you can.
And lastly but certainly not less importantly, consider small towns less than an hour outside of well-known places as your base. Villages in France, Belgium, Holland, Scotland, Italy, Turkey, even New Zealand, offer a lifetime of things to see just as Esporles did on Mallorca. This principle holds true for most of the world.
Click on the green comment box to the left of the article as you read. Let me hear about your experiences. Ask questions. I'm happy to offer suggestions and look forward to solving challenges together. And check back every two weeks for my latest travel tips. Next blog: "Adventure in the Caribbean"