Travel is more than the seeing of sights; it is a change that goes on, deep and permanent, in the ideas of living.— Miriam Beard
How To Do Exceptional Things Inexpensively
Post #6  Live a Good Life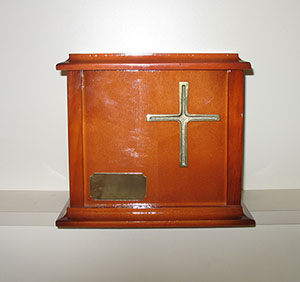 When our father died and his body was cremated, we kept his ashes at home in the living room for convenience. Mother wanted their ashes to be scattered together when she died. Her instructions were so detailed, she laughed when I'd said, "My God. You're going to be as big a pain in the ass when you're dead as when you're alive." But when Mom died in Oaxaca, Mexico, eight years later in 2005, my sister asked if she could take our parents back with her to Zurich where she lived. It wasn't something Mom and I had discussed, but I knew instinctively that she'd love the idea of being buried in my sister's garden with her only grandchildren nearby. Thanksgiving was approaching and I appreciated the irony as I wedged bags of Pepperidge Farm cornbread stuffing around our father's urn in my suitcase before turning him over to my sister in Mexico where she repacked both Mom and Dad for the long trip back to Switzerland. My father loved to travel and turkey with stuffing was one of his favorites.
But my sister, in the midst of a continual on-again off-again separation, never buried them. When she recently finally decided to divorce and had no idea where she'd be permanently living, my sister brought Mom and Dad back to me in New York. I got a Phillips screwdriver and opened their urns, along with the ones containing our beloved dog Sweetie and cat Pumpkin, doubled three large plastic bags and took out a wide-tipped black magic marker to keep the content labels straight. The rubber gloves I started with became awkward and I ended up mixing handfuls of ashes together with my bare hands.
It was impossible to imagine my mother's great legs among the ashes I was scooping into the bag marked "Jones Beach/parking lot 6." My father hated the beach and Mother was going into this one without him, but with some of Sweetie and Pumpkin. The second was marked "CC." Mother hated golf, but for more than thirty years, she'd get dolled up to meet our father at the country club for dinner in the evening. The third bag was marked "Vermont." My parents met on Lake St. Catherine and we vacationed there all of our lives. I received a phone call in the midst of this operation and when I returned, our cat Sandy was sitting on top of one of the open bags--scratching! It was still dry underneath as I picked her up in a panic, but after I realized it was the "Beach" bag, it wouldn't have mattered anyway. "What the hell do I care now," my mother would have said if she'd been sitting next to me.
With all the urns in front of me, it was impossible to ignore the fact that statistically, I would be the next one on the mantel, someone's hands scooping me up. If that doesn't put things into perspective, nothing will. Stop running around. If you're reading at the beach, take the time to climb up between the dunes, mold the sand around your neck so you're comfortable, occasionally look up at the sky, listen to the seagulls, smell the sea. I recently watched a Lebanese mother prepare dinner with her four-year-old as a sous-helper at the kitchen table. The room was warm. The aroma of roasting chicken pervasive. What a great gift she's giving him, I remember thinking. The grown man will think of his mother and the security and love he felt in this cozy kitchen all his life.
Whatever you do, do it well. If your dream is to travel, it doesn't matter if you're afraid. Go anyway. Make it a good life.
Share your thoughts. And check back every two weeks for my latest travel tips. Next blog: A Traveler's Alternative to Assisted Living