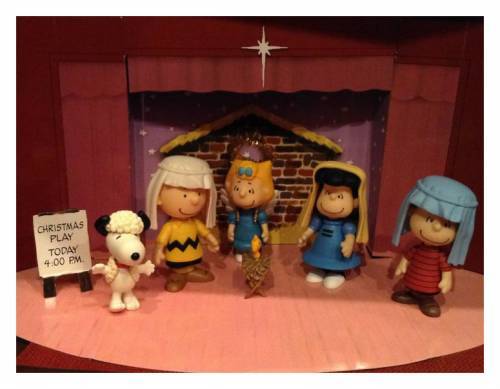 Christmas decorations are personal; and while some folks prefer a Charlie Brown Christmas and others align themselves with the Clark Griswold school of decorating, Loree Bowen and her family in Orange County, Calif., celebrate the season by unpacking 10 large storage bins filled with more than 70 nativity scenes and related artwork.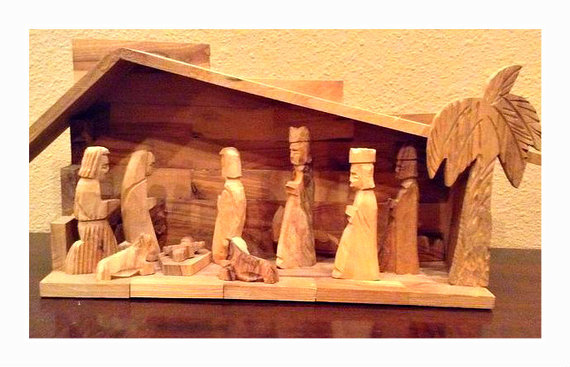 Bowen says it's a collection that started innocently enough almost two decades ago when she and a friend decided to hit the after-Christmas sales. "My girlfriend said she was going to start collecting snowmen," Bowen recalls, "and so I decided to start collecting nativity scenes." It was the beginning of an annual expedition any collector can relate to, "Everything was 50 percent off!"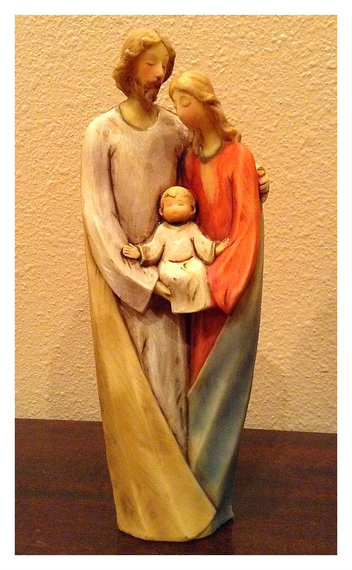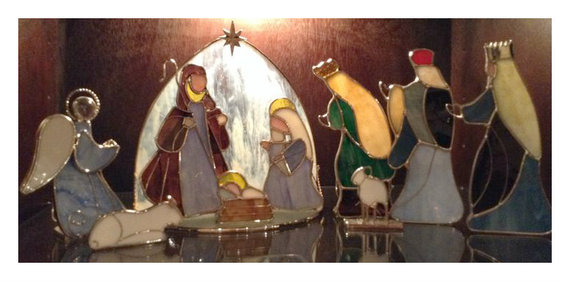 The impressive collection of nativity scenes may not be the largest personal gallery in existence (a distinction that appears to be held by priest, Father Joe Carroll of the nonprofit group Father Joe's Villages in San Diego, Calif., who counts more than 700 nativity scenes collected over 35 years), but it is equally as meaningful to the Bowens.
Some of Bowen's sets are miniature while others stand three feet tall. When asked to pick a favorite, the nativity expert has to pause. Bowen says she has one carved from a single piece of wood that her parents purchased for her in Bethlehem. "That one means a lot because there is so much significance to it... but my girls like the ones they can play with -- so we keep the Peanuts and the Veggie Tales [sets] on the bottom shelf."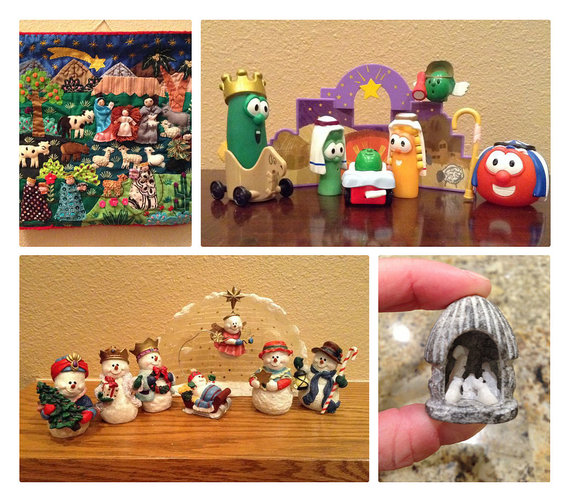 Another favorite is the stained glass nativity scene Bowen's husband Matt bought for her: "That one is really pretty."
In fact, Bowen says friends and family members sometimes give an assist in building the collection. She receives nativity scene cards at Christmastime (which she keeps), and her mother recently showed her a catalog containing two different nativity sets, one made out of gingerbread men, and the other out of gnomes. Let's just say Bowen knows what she'll be getting under the tree this year.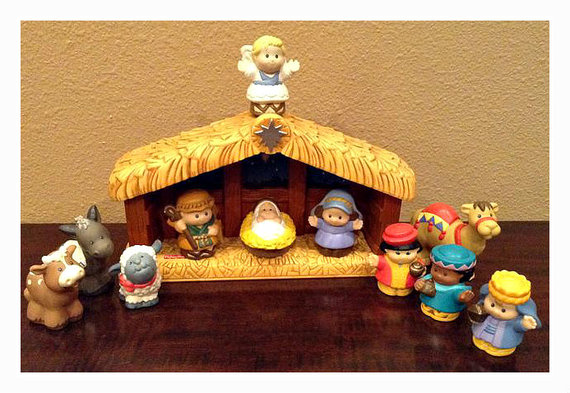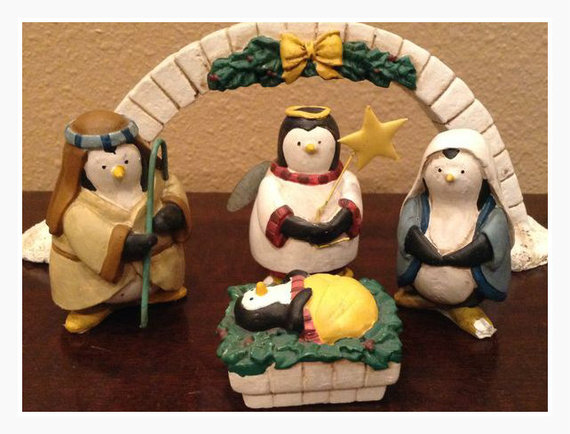 The collection, and the story it represents, has become a focal point for the family's favorite holiday of the year. "We do Elf on The Shelf," Bowen says, "and we do Santa and all of that, but this is a nice way to keep the kids grounded, help them remember [the meaning behind the season] and yet at the same time be silly and goofy -- like the s'mores nativity scene."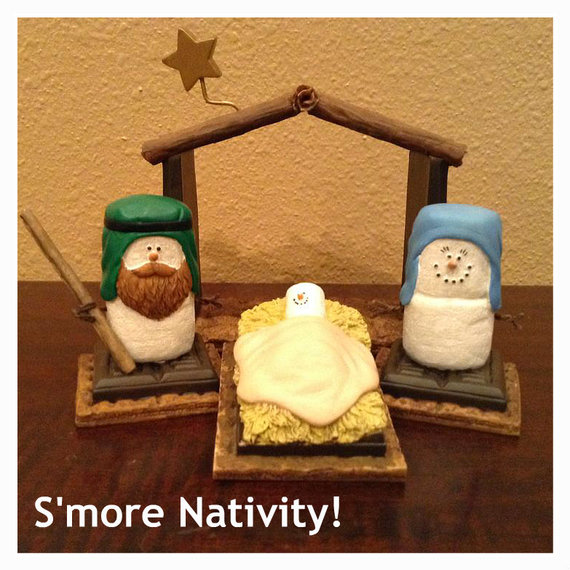 Bowen says six years ago, her mom used the collection as inspiration for her Christmas card. "She borrowed costumes from church and had my kids and my sisters dress up as a living nativity scene for her card... now I put [the card] out every year with the rest of the decorations."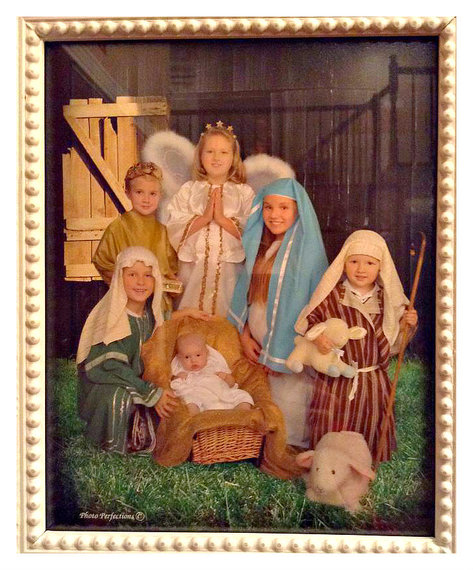 When I asked Bowen what the message of the nativity scene means to her, she spoke of faith and hope and added, "As Christians, we want to have a personal relationship with God... we want our kids to love Jesus and think of him as a friend they can talk to through prayer. Who's more lovable, unintimidating and relatable to kids (or anyone) than a baby?"
"It's not that we're sitting around sipping cocoa and talking about the humility and humbleness of Jesus [as we're setting up the display]," Bowen admits, "but I like this story... and the reminder of God's grace and how it came through in such a humble and modest way."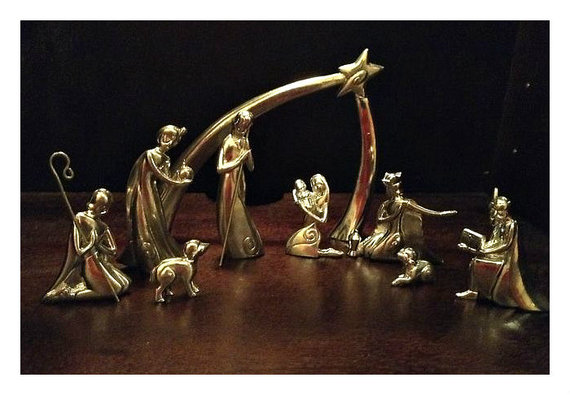 Photography by Loree Bowen