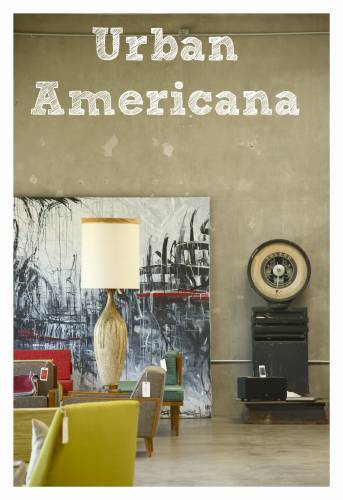 Tucked away in an industrial section of Long Beach's Zaferia District (just down the street from legendary local pub, Joe Jost's) is Urban Americana, a brand new design resource that has raised the bar when it comes to shopping for vintage goods on the West Coast.
Housed in what was formerly the Flynn Signs and Graphics factory, owner Chris Geer transformed the newly sleek 16,000-square-foot space to accommodate more than 50 antiques and collectible dealers. And although it's hard to imagine the open, airy, industrial space looking any other way, Geer says the modern makeover took work. "There were a lot of walls and ceilings in this building... everything was very compartmentalized," he explains,
we gutted everything and started from the ground up. There was a thick coating of epoxy on the floors that we removed and we sandblasted the walls and all the steel -- which had been painted white.
The result is a light-filled, studio-style showcase for artfully curated antiques and collectibles you can get lost in.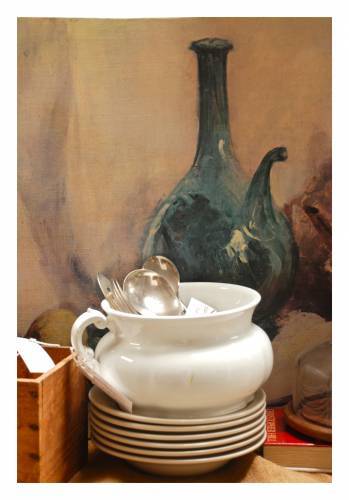 It's a concept -- and a dream, Geer says,
that was born years ago...but then came the recession and I put it off, and put it off. Finally, I found this building and and it was perfect for what I wanted to do. I didn't want to just open my own antique store...I wanted to do something bigger and offer a diverse mix...so it wouldn't only be what I liked.
Mission accomplished. Expert dealers from across the Southland have taken up residence in the new consortium including favorites such as: Retroda; Jennifer Price Studio; Giltcomplex Antiques; Casara Modern; Warehouse 1333; The Shop by H Bleu; Last Vestige Found; Republic Goods and many more.
On the grounds outside the store, Geer operates a second complementary business, a 3,000-square-foot drought-tolerant micro-nursery of California native plants.
"To me what makes vintage so cool is that it's unique," says Geer. Kind of like his new store.
Urban Americana celebrated their grand opening last weekend, June 7-8 with live local bands on site, drinks, snacks and $100 gift card raffles.
Here's a shopping sneak peek...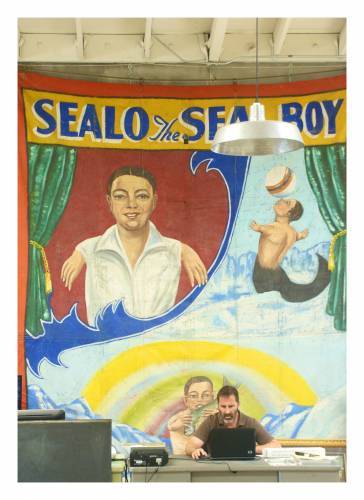 Owner Chris Geer works beneath a giant painted canvas of Sealo the Seal Boy.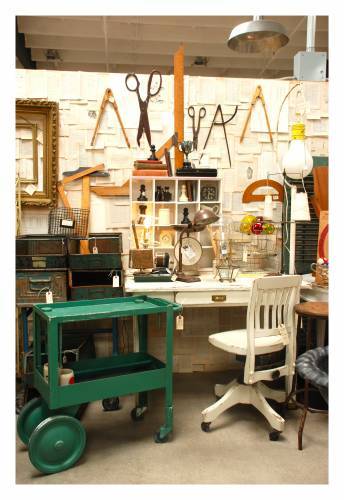 Wallpapered with pages from old books.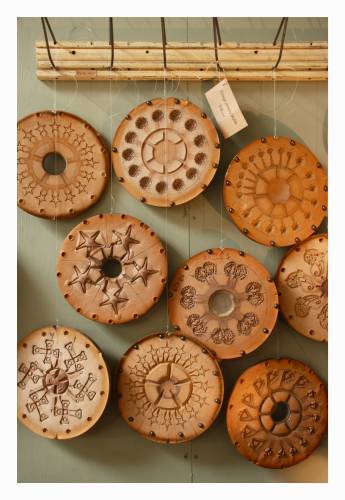 Vintage jewelry molds!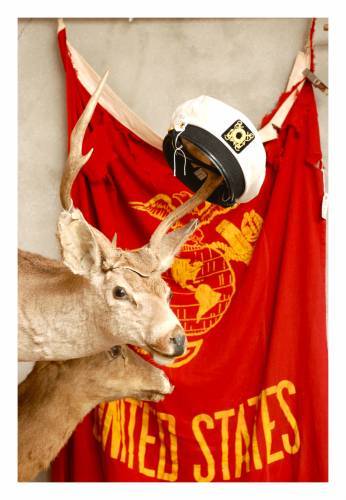 Well, hello there.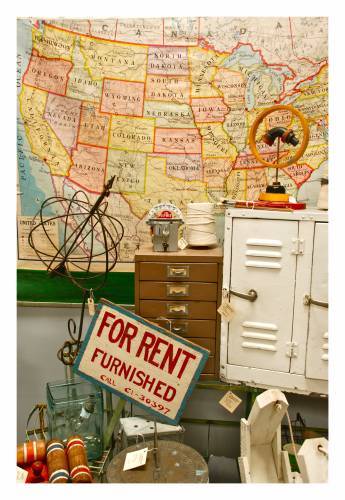 You are here.
Urban rustic.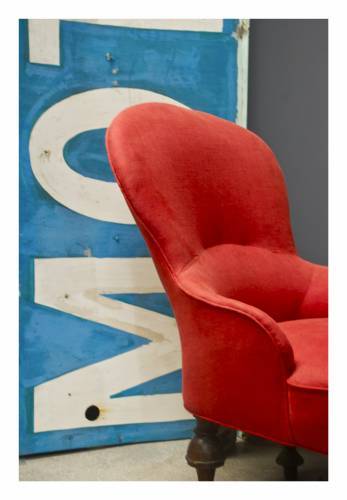 Getting graphic.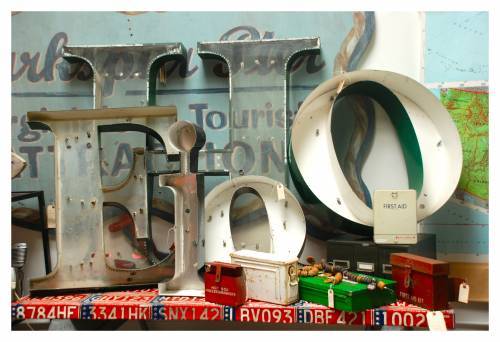 I'd like to buy a vowel.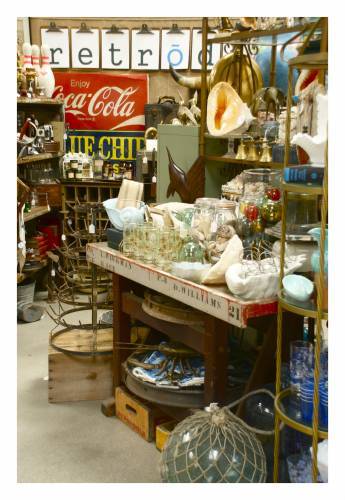 Browsing Retroda.
Cue the Jaws music...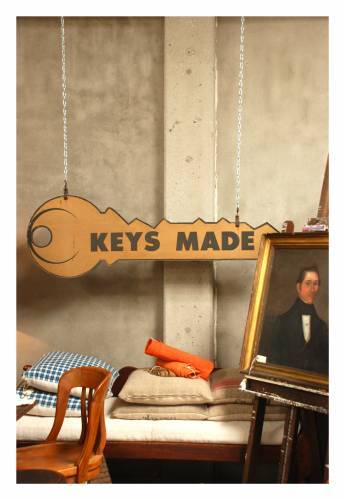 In the key of See.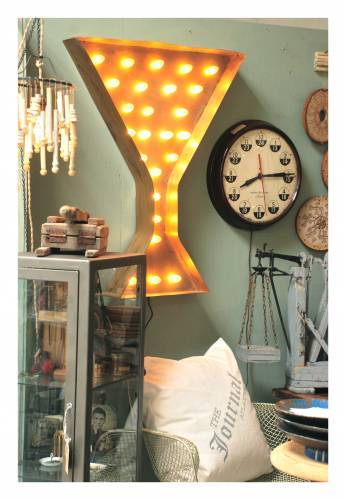 Happy Hours.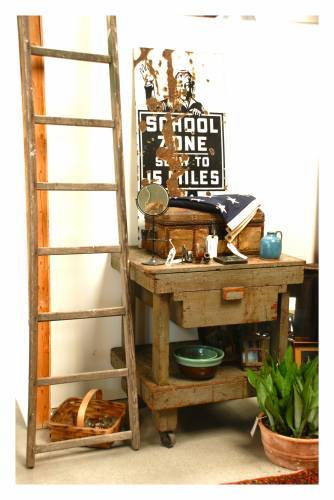 Urban Americana: 1345 Coronado Avenue, Long Beach, CA. Hours 10-6 daily. 562-494-7300. UrbanAmericana.
Photography by Bonnie McCarthy. All rights reserved.