Looking for the perfect edible gifts for your foodie friends? Golden Girls Network is here to help! Here are some of our favorite food finds that would make great gifts for your baby boomer friends and family!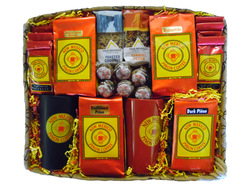 New Mexico Piñon Coffee Company -- Looking for a unique gift for the coffee lover in your life? We tried the New Mexico Piñon Coffee Company's products, and loved their varied and delicious flavors. Have you even ever tried Dulce de Leche or Apple Empanada coffee? All coffees are hand-roasted in small batches. Gift Boxes start at only $16.99!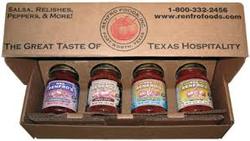 Mrs. Renfro's Salsa -- You can't have a party without chips and salsa -- and we've found the perfect salsa to give as a holiday or hostess gift. Mrs. Renfro's Salsa is delicious and fat-free! You can even spice up dinner, as each salsa jar comes has a recipe printed on the label. We suggest buying a few different flavors to create a sampling basket -- what a great gift!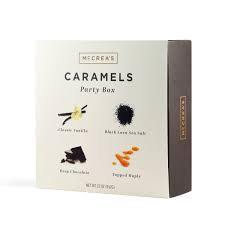 McCrea's Candies -- For the sweet-toothed Golden Girl in your life, we love McCrea's Candies Caramels. Handcrafted in small batches, we think this delicious delicacy makes the perfect gift! And Martha Stewart agrees, as she selected McCrea's as an American Made finalist! Try giving your Golden Girl the gift of McCrea's flagship product -- a Hawaiian black lava sea salt swirled into caramel. Plus McCrea's also offers flavors including vanilla, scotch, chocolate, maple, mocha, and coffee. These decadent treats range in price from $4-15 depending on selected gift sizes.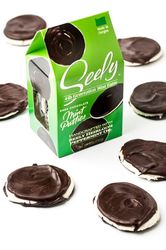 Seely Mints -- Or maybe your Golden Girl likes a minty zest with her chocolate? Try Seely Mint Patties! Every fall, Seely Mint Farm in Oregon transforms into a candy factory as its kitchen team busily handcrafts a range of all-natural mint confections. Give it a try -- the intense and fresh flavor is delicious and these peppermint patties will only set you back $8.50 a package.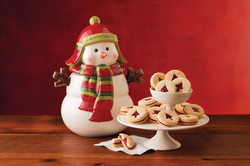 Snowman Cookie Jar Gift with Cookies -- The long-standing expert in gift delivery, Harry & David delivers with its Snowman Cookie Jar Gift with Cookies. The cheerful snowman is sure to brighten the holidays for your special Golden Girl! Complemented by sweet raspberry shortbread cookies crafted in their Southern Oregon bakery, this holiday cookie jar will add a pleasant touch of seasonal décor year after year for only $39.99.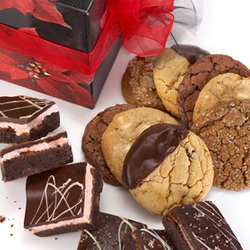 Harvard Sweet Boutique -- You can't celebrate the holidays without cookies and we can't pass up these amazing gift boxes from Harvard Sweet Boutique! There are so many amazing varieties to choose from -- opt for the combination that your Golden Girl will like best with the Christmas Build Your Own Gift Set. It's only $45 for a box bursting with eight gourmet cookies and six chocolate ganache-covered brownies -- all in flavors of your very own choosing.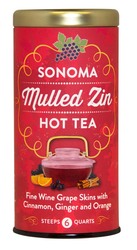 Republic of Tea Mulled Zin Sonoma Tea -- Imagine curling up on the couch on a cold winter's day with a mug of freshly brewed Republic of Tea Mulled Zin Sonoma Tea -- the name alone is enough to transport your Golden Girl to a sea of relaxation! This deliciously smelling tea is a hot tea blend made from Zinfandel grape skins infused with warm spices of cinnamon, ginger, cloves and orange zest. A beautiful tin costs only $7.99.
Bonnie Moore, 70, is the President and Founder of Golden Girls Network, the only nationwide network that helps mature adults find roommates and access the resources they need to make shared living work. She is also the author of How to Start a Golden Girls Home.
Earlier on Huff/Post50:
PHOTO GALLERY
Foods That Make You Look Older