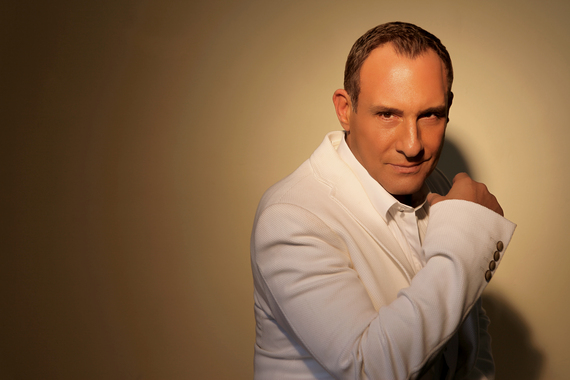 Photo Credit: WPPS
Jeffrey Sanker is the most iconic gay party promoter of our time. He is the man behind The White Party-Palm Springs, which is the largest gay dance festival in the world. This year's festival is right around the corner, so it was the perfect time to ask Jeffrey 15 questions.
1. There is quite the buzz about White Party-Palm Springs this year. Where do you think all the excitement is coming from?
There is still a huge buzz coming off of last year's 25th Anniversary. It really got a lot of people -- both first-timers and veterans -- excited about White Party. I think everyone is looking forward to returning and experiencing all the fun they had once again.

2. What is going to make this event different from the past years?
Brand new for this year is the addition of Saturday daytime party at Wet 'n' Wild Water Park. We will have the entire facility to ourselves, including all the slides and attractions, as well as cabanas with front-row views of all the action. Jeffrey is bringing in lots of extras like a full sound system and live DJs spinning all day long. We will have cocktails and other alcoholic beverages available at bars located throughout the park. You can also ride the free shuttle that runs all day round-trip from the Renaissance Hotel to the water park.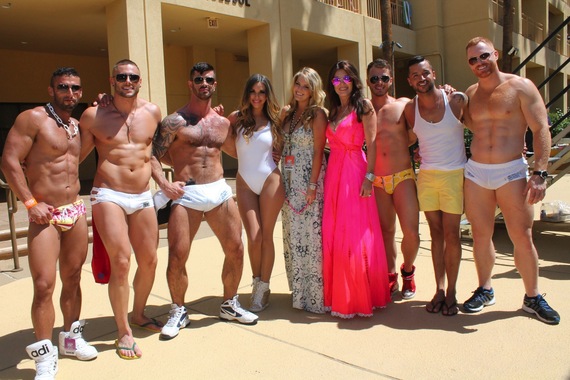 White Party dancers pose with Lisa Vanderpump. Photo Credit: Marques Daniels
3. Who do you feel are the currently most popular deejays and who out of that group have you invited to deejay this year?
This year's DJ line-up is: Abel, Casey Alva, Chris Cox, Chus and Ceballos, Dan Slater, Dani Toro, Grind, Gustavo Scorpio, Isaac Escalante, Kidd Madonny, Kitty Glitter, Nacho Chapado, Manny Lehman, Paul Goodyear, Paulo, Ralphi Rosario, Ray Rhodes, Roland Belmares and Wayne G. They are all at the top of their game right now!
4. Who is your favorite White Party performer of all time?
It's a tie between Jennifer Lopez and Lady Gaga. Because both of them performed as a way of thanking their gay fans for their support!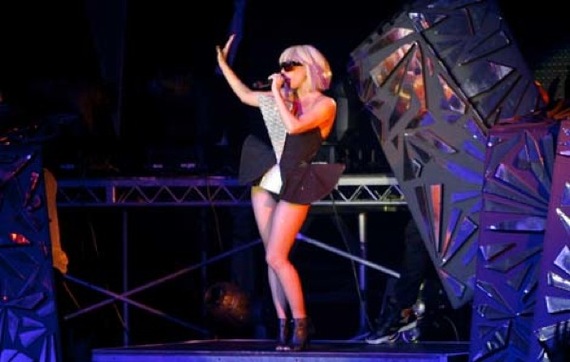 Lady Gaga performs at White Party. Photo credit: WPPS

5. Why do you feel Palm Springs has always been the best city to host White Party?White Party has always received a warm welcome from the residents and businesses of Palm Springs. This is one of the main reasons why White Party has grown into the global event it is today. Palm Springs has always been a place where we can feel comfortable and be ourselves. That welcome feeling is what brings visitors back year after year. This welcoming environment is what made countless first-time White Party attendees fall in love with Palm Springs and want to move here, and purchase homes here and start businesses here.
6. How would you describe the perfect outfit to wear to the main event at White Party?
Something white, sexy and showing lots of skin.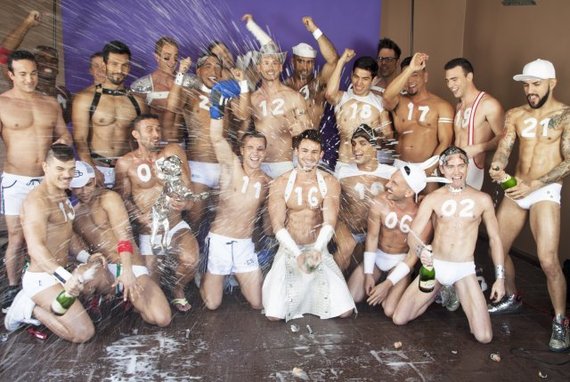 Photo Credit: WPPS
7. Everyone loves all the White Party events, but what is about the Tea Dance that gives it the reputation of being "magical."
It's the combination of being outside under the beautiful desert sky with warm breezes blowing;; along with the gorgeous mountains as a backdrop -- and as the event progresses, the spectacular sunset that fills the valley with a golden glow... followed by the choreographed fireworks light up the evening sky.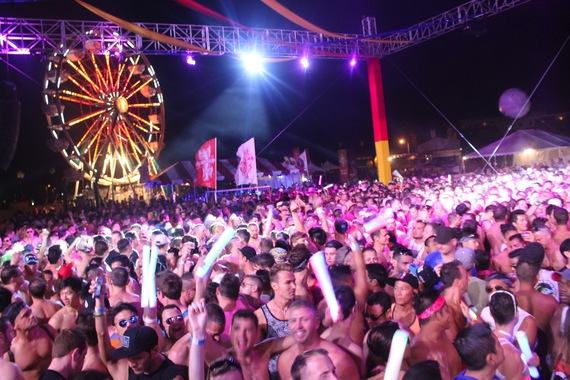 Photo Credit: Marques Daniel
8. Do you feel the White Party is an event for all ages or just young party boys?
The average age range of attendees had actually grown. It's become broader because we have guys who have been attending White Party annually since it first began, plus we have a whole new set of first-timers coming.
9. How did you decide to make Kelly Osbourne the "Queen of White Party 2015?"
She is stylish, outspoken and fearless about going out and having a good time!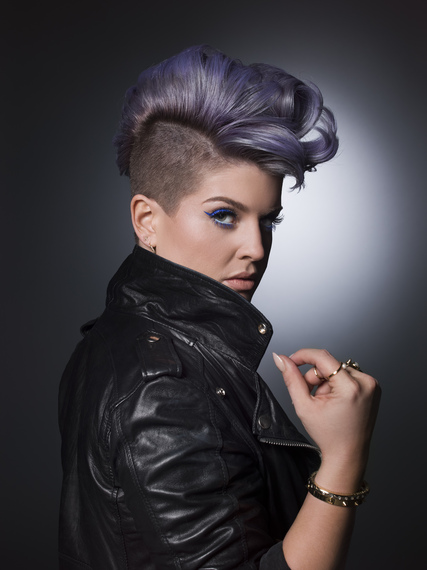 Photo Credit: Jordan Nutall (2014 The CW Network, LLC)

10. Do you have a favorite dance song of all time? What is it about that song you love so much?
Oh wow, that's a really difficult question... almost impossible to answer, really. I have so many favorite songs and I honestly couldn't tell you the name of most of them. I usually have to hear it and then say "oh I love this song." Instead I'll tell you the first song that came to my mind when you asked that question... which is INDIGO's cover of "Perfect Day." I've heard this song at events all over the world from IBIZA to my own T Dance over White Party Weekend in Palm Springs and it's such a great feel good song.
11. What is one thing that some people may not know about White Party?
Everything you need is within walking distance of the host hotel. All the official White Party events and just steps away... as well as great dining and shopping and local Palm Springs attractions, including Palm Canyon Drive.

12. Who is the ambassador of White Party this year and how did you choose him?
Frankie Grande is this year's White Party Ambassador. After meeting him backstage when his sister performed at the Saturday main event last year, I saw how excited he was about White Party. After seeing him compete on CBS-TV's Big Brother and perform on Broadway in Rock of Ages, I knew he'd be a great ambassador.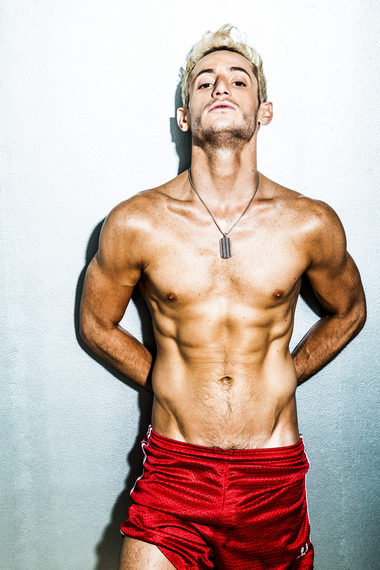 Photo Credit: WPPS
13. Are you able to tell us any of the performers this year?
LeeAnn Rimes, Natalie La Rose, and Alex Newell are all confirmed. You really never know who will show up. I like surprises!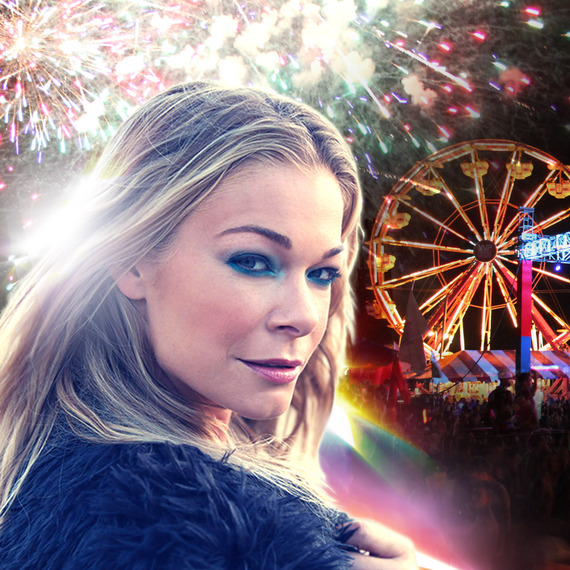 Photo Credit: WPPS
14. Who is one diva you would love to see grace the White Party stage?
It's the diva whom I'd make sure wouldn't get pulled by her cape and fall when she performed. LOL!

15. Describe White Party 2015 in 3 words.
1. Oh
2. My
3. God