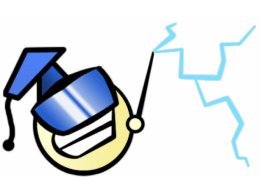 Nerd News Roundup is culled from tech and science blogs, with special attention given to trends in media, politics, and journalism. It is designed for those who do not have the time or inclination to search for this stuff on their own.
I sort the news into categories, marked with a hash (#), which may change from week to week. Read the bits you find interesting. Feel free to ignore the rest.
---
#ReadInPassing
Snail Mail My Email outsources your emotions to foreign hands
Cash and his global network of volunteers painstakingly re-create your digital salvos with the flourish of awkward and potentially illegible penmanship for free. (engadget)
9-year-old Game Designer of the Day
Owain Weinert, a kid suffering from pre-B Acute Lymphocytic Leukemia, took his game concept, Allied Star Police, to PopCap as his Make-A-Wish Foundation Wish, and the company found that it was a lot more thorough than they expected.

"The minute he walked in the door he handed us a fully realized game design, figured out to the last detail," said producer Matthew Lee Johnston. "He stuck with that vision, and directed the team through the development process like a pro." (geeks.thedailywh.at)
US Army Declares War on Vision, Aesthetics, and Sanity with 100 Slide Comic Sans Powerpoint (gizmodo)
Put the brakes on using your brain power
German researchers have used drivers' brain signals, for the first time, to assist in braking, providing much quicker reaction times (physorg)
Toyota's new steering wheel could prevent heart attacks
Toyota is working on a steering wheel with contact sensors that can automatically slow a car down if it senses any irregular heart activity. (dvice)
#Piracy
#Privacy
#Brains
#HardScience
#Politics
#PoliticalPsychology
#Defense
#Journalism
#Mac
#iPhone
#iPad
#iOS
#Chrome
#Firefox
#Android
#Windows
#Miscellaneous
#WorthTheRead
---
Please send useful and interesting links to shannon at huffingtonpost dot com, or tweet @bradjshannon.