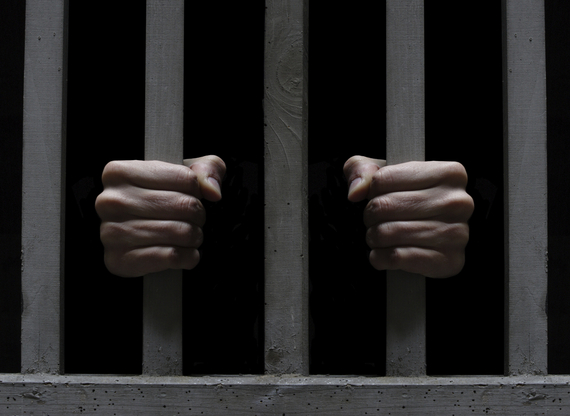 Are you living a life behind bars? I'm not talking about being in a concrete cell with metal bars. I'm referring to being imprisoned within yourself.
I was 245 pounds and drowning in self pity and living a life of depression. I remember what it felt like to think "I have 100 pounds to lose. There's no way I'll ever do that. I'm just going to be fat the rest of my life." I tried so hard to accept that being fat was just who I was. The years passed by and I got another year older, as did my kids. My marriage was failing fast and our sex life was non-existent. My body didn't reflect who I was on the inside. I suppressed my personality so I would be a shadow in the room. I took the backseat in my life. I was in the greatest prison of all.
Listen, I know how overwhelming it seems when you look at the big picture. In fact, it was so overwhelming that it took me 11 years to change my life. Believe me when I say not a day goes by that I don't regret changing my life sooner. I was so foolish to keep living in misery because change was "hard," well damn it so is being fat. The day I made the choice to change my life is the day that I became accountable for my actions. It was the day that I became disciplined and in control of my life. It was the day I became a role model to my children. I no longer felt imprisoned by my weight. I was FREE.
You have the power to be FREE too!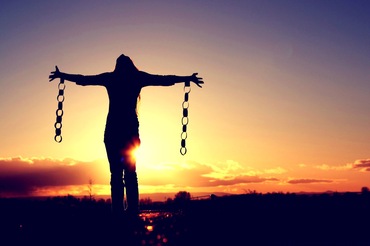 Free yourself from the weight that's holding you back! Be who you are meant to be! Hold yourself accountable for your actions! I want you to make a promise to yourself (and me) right now! Take this pledge by writing this in the comment section below:

"I, (name), give myself permission to be who I am meant to be. I will hold myself accountable for my actions. I will love my body now. I give myself permission to be FREE."
The greatest prison you can live in, is within yourself.