Books make great friends; they can pick you up when you are down, teach you something new, or transport you to another time and place. Whether you are looking for something to restore your faith in humanity, spend some time with friends, or be immersed in a world of mystery and intrigue, here are some titles to keep you company this fall.
If you are looking for something to restore your hope, check out: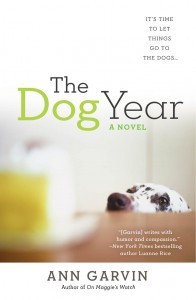 Kirkus Review really captures the essence of Ann Garvin's second book: "Garvin is insightful about grief and the pervasiveness of denial. With humor and compassion, (The Dog Year) is hopeful but not saccharine, this novel offers a deeply sympathetic view of recovery from grief." Join Dr. Lucy Peterman on her journey from grieving to living as she discovers that a chaotic, unplanned life might be the sweetest of all.
The Widow's Waltz by Sally Koslow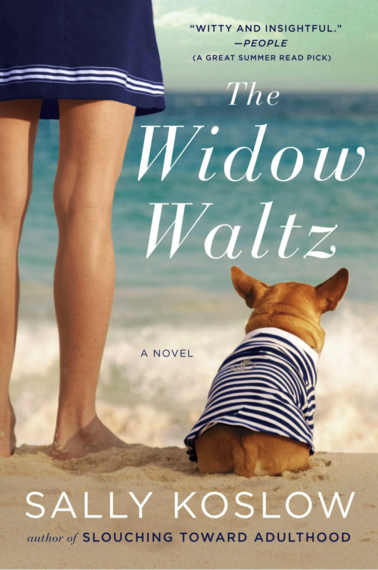 Chosen by both People and USA Today as a "great summer read," The Widow Waltz answers the question, how well do we know those we love--or our own strength? Sally Koslow's "witty and insightful" fourth novel is deftly told through the alternating viewpoints of a mother and two daughters who must dig deep in order to reinvent their lives. A smart and hopeful urban fairy tale with plucky heroines, wolfish villains, a magic garden, and an unlikely knight.
Looking for Me By Beth Hoffman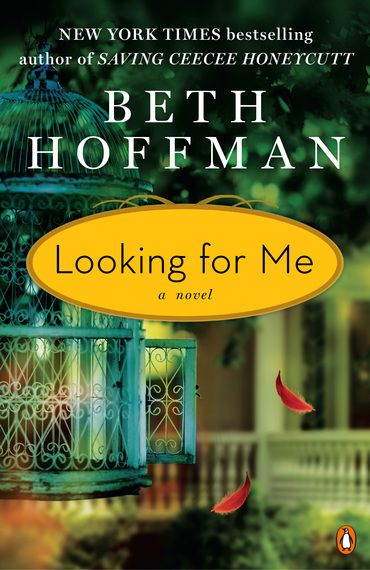 Each time Teddi Overman leaves her antiques shop in Charleston, South Carolina and visits the Kentucky farm of her youth, she's drawn to the mysterious beauty of Red River Gorge where her brother Josh went missing. Though his absence remains unimaginable, Teddi builds a life as unexpected as the customers who frequent her shop. As she comes to terms with the events that shattered her family, Teddi must decide what to let go of and what to keep. New York Times and internationally bestselling author, Beth Hoffman, brings forth an evocative, multilayered story while exposing the fragile wounds and strengths of a woman who comes to understand the words once written in a simple note and the remarkable boy who penned them.
Are you looking to spend some time with friends? Check out: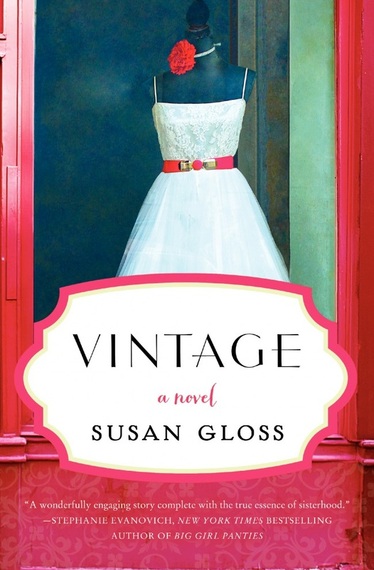 At Hourglass Vintage in Madison, Wisconsin, every item in the boutique has a story to tell . . . and so do the women who are drawn there. Descriptions of vintage items at the beginning of each chapter lend texture and historical context to this multi-generational tale of second chances and unlikely friendships. A perfect book to read in front of the fire or while sipping cider on a chilly fall night.
The Undertaking of Tess by Lesley Kagen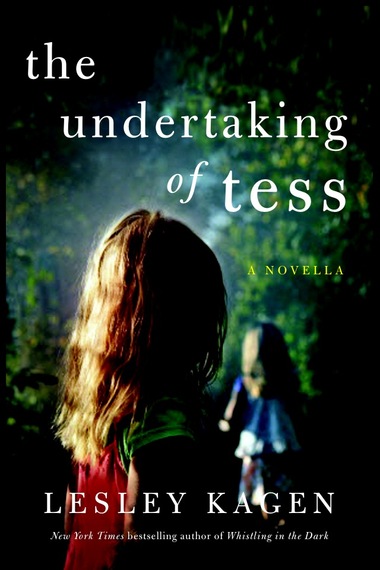 During the summer of 1959, ten-year-old Theresa "Tessie" Finley has her work cut out for her. Not only is she attempting to come to grips with the devastating loss and guilt she feels after she witnessed her father's drowning, her kid sister, Birdie, refuses to believe that their beloved Daddy is really gone. Tessie needs to make sure that she does before their Mom gets wind of how much "weirder" her sister's getting. Heartbreaking, funny, nostalgic, and spiritually uplifting, you'll cheer the Finley sisters on from the first page to the last of this charming novella that sets the stage for Kagen's the upcoming novel, The Resurrection of Tess Blessing.
The Good Luck Girls of Shipwreck Lane by Kelly Harms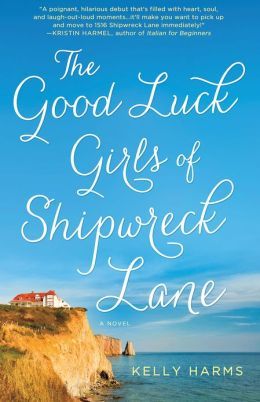 Harms, a veteran of the New York publishing scene, makes a confident debut with this windswept, beachy story of friendship and folly. Sharing the same first and last name but very little else, two very different women named Janine Brown see their worlds changed forever when they each hear themselves named the winner of a cable network's million-dollar home giveaway. But when they both arrive at the house believing they--and only they--are the rightful owner, they find much more than a dream home waiting at water's edge. Rich with quirky characters and wish-fulfillment, this is a story to be gobbled up in one sitting.
If you want to dive into mystery and intrigue, check out:
Bones and Roses by Ellen Goudge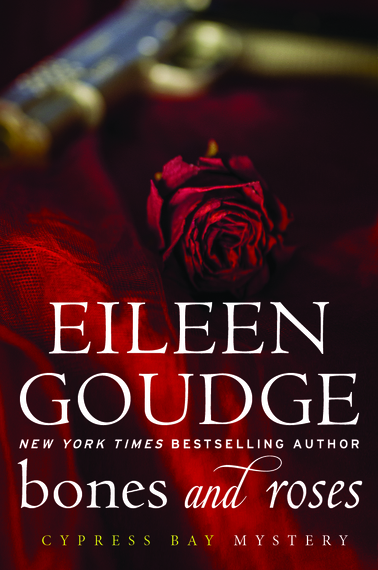 New York Times bestselling author, Eileen Goudge's Bones and Roses, is the first book in her Cypress Bay Mysteries series. Four years sober after flambéing her real estate career in an alcohol-fueled blowout, property manager, Tish Ballard, thought she'd put the past behind her until a gruesome discovery plunges her into solving a decades-old murder. Pitted against lead detective, Spence Breedlove, a one-night stand gone horribly wrong, she finds herself in jeopardy in more ways than one. Can she find the murderer before the man who broke her heart and trashed her reputation puts her behind bars?
Becoming Josephine by Heather Webb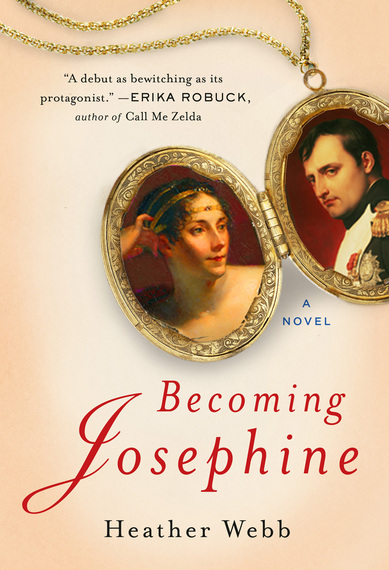 Not your typical historical, in Becoming Josephine, Heather Webb mashes up women's fiction and thriller elements in this sparkling debut about the wife of Napoleon Bonaparte. The novel transports readers from the steamy jungles of Martinique and the revolutionary foregrounds, to the glittering courts of the French empire, all the while highlighting the inner life of a complex and fascinating woman.
Binds That Tie by Katie Moretti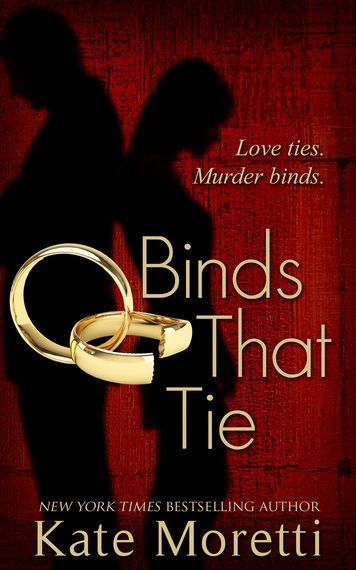 If you are looking for something darker as the autumn nights grow longer, reach for Binds that Tie by New York Times bestselling author, Katie Moretti. Maggie never felt as though she belonged until Chris Stevens showed her what true happiness meant. Ten years into their marriage, miscarriages and infidelities have scarred them both. When a charismatic stranger offers the opportunity for a little harmless flirtation, she jumps into the game. But charm soon turns to malice, and a deadly split-second decision forces Maggie and Chris onto a dangerous path fraught with secrets, lies, and guilt. With no one else to turn to--no one she dares trust--Maggie will ultimately learn just how binding marital ties can be.
If you want to keep learning about wonderful new books, please connect with me on Facebook or Twitter. I'd love to know what books you recommend.