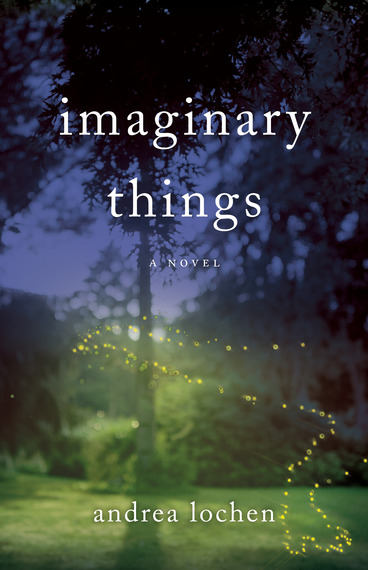 Andrea Lochen is the author of The Repeat Year (Berkley, 2013) and Imaginary Things (Astor + Blue Editions, 2015). She attended the University of Wisconsin in Madison for her Bachelor's degree in English and the University of Michigan in Ann Arbor for her MFA in Creative Writing. We talked about her love of magical realism and her experience with the MFA process.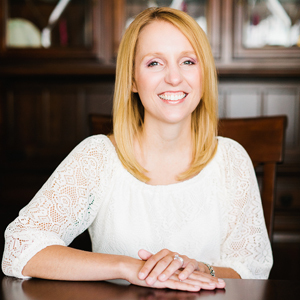 I am a huge fan of magical realism in women's fiction. Sarah Addison Allen does a great job mixing every day lives with something otherworldly; what draws you to this approach?
As you might suspect from my bio, my life hasn't given me much dramatic fodder for my writing. My childhood was fairly ordinary and humbly Midwestern, and in my young adulthood, I didn't backpack through Cambodia or crew an Alaskan fishing boat. Most people don't care to read about happy, down-to-earth folks living in Wisconsin, so I've had to rely heavily on my imagination to supply the conflict and drama. Enter: my love affair with magical realism.
I like to take ordinary, otherwise realistic people and settings, such as the ICU nurse in The Repeat Year, Olive, who is living in Madison, Wisconsin, and then throw in a dash of magic, such as her waking up on New Year's Day to discover she's reliving the previous year. Or like the young mother in Imaginary Things, Anna, who makes the startling revelation she can see her four-year-old son's imagination. I guess you could call my books "real yet surreal."
What is your publishing story? How did you get to where you are?
I wrote a draft of my first novel, The Repeat Year, while in MFA school. When I graduated in 2008, I thought I would spend a little more time revising it and then try to find an agent. But the process took a lot longer than I thought it would and after querying multiple agents with no luck, I started to get disheartened and think The Repeat Year would never see the light of day. Fortunately, some of the agents who read my manuscript had helpful comments for me that I used to revise it and make it stronger. And eventually, I found the right agent for me who fell in love with The Repeat Year and was able to find the perfect home for it, at Berkley, an imprint of Penguin!
What roadblocks or obstacles did you face along the way? How did you get past them?
I've definitely faced my share of obstacles on my writing journey. Right out of college, I applied to a whole slew of MFA schools and didn't get accepted into a single one! Not even waitlisted. That was soul-crushing for me. I really started to question how good my writing was and if I was making a mistake by wanting to pursue it out in the real world. Thankfully, one of my mentors, Ron Kuka at the University of Wisconsin reminded me that MFA programs are very competitive and it's a "total crapshoot" who gets in and that I should try again.
So I did. I put together another application with a new writing sample and a new personal statement and sent it out again to a bunch of schools. And this time I got into about 75% of the programs I applied to and had to make a choice about where to attend. I'm so glad I chose the University of Michigan and that I had that year-long wait because I think I was there at the right time for me, and I wouldn't have met the wonderful people in my cohort if I had been there a year sooner. Also I appreciated my time there so much more, because as Truman Capote said, "Failure is the condiment that gives success its flavor."
Name three pieces of advice for new writers.
1) Show, don't tell. I know this is a pretty cliché piece of advice, but for good reason because it's so very important. Give your readers concrete, specific details about your characters and your settings so that they can form their own opinions instead of you telling them what to think. They will love you for it.
2) Every character gets one story--why is this your character's ONE story? Make sure your character is facing a conflict with high enough stakes. If there isn't a life-changing, transformative moment that your character is facing, it's probably not the right moment in the character's life to be writing about, or maybe it's a different character's story to tell, and you should change your point of view and/or narrator.
3) Don't feel limited to write just "what you know." This is another old writing adage, but one I don't necessarily agree with. Yes, it can be helpful to use your own experiences and knowledge in your writing, but don't forget--one of the main advantages of writing is you get to use your imagination! So take risks. Write from the opposite sex's point of view or someone from a totally different background than you. Write about someone who lives on the first moon colony. Whatever floats your boat. The sky is the limit.
What's in store for you next?
I've got a third novel in the works, which I'm really excited about! I don't want to share too many details, but it's about two sisters and a lake house that's been in their family for over a century. Like my first two novels, it also has a fun magical premise.
If you want to keep track of Andrea Lochen, please visit her at: http://andrealochen.com/
https://www.facebook.com/andrealochen.author