Purpose. At the end of the day, we are all seeking to find purpose in our lives. I found my purpose in the field of fashion and I am always so interested in where others find theirs. A friend recently asked that I check out a new campaign launched by the Marines, "Fighting with Purpose." I checked it out and decided to partner with photographer Rog Walker, the founder of "Identities," a photo diary that documents people living out their purpose.
We met with one spokesperson of the campaign, First Lieutenant Drexel King, at the Renaissance Hotel in the middle of Times Square a few days before Veteran's Day. In the background, there was a huge billboard featuring Drexel in a short video. Drexel had amazing stories to offer, including one where he impressed Afghani elders by respecting their tradition, and taking off his shoes and gloves in their presence. But after just minutes of talking to him, both Rog and I realized that what stood out the most was that Drexel was living out his purpose.
Often times, people end up in their careers by default. It is quite refreshing when someone is intentional about his or her career and the path they take. We all remember the question, "What do you want to be when you grow up?" For most children, especially those in the African-American community, the response was usually "lawyer," "doctor," or "teacher," the "right" answers. Drexel's family still has a video of him at age five, saluting his military father and saying, "Dad, I want to be just like you." Drexel told us that his father immediately tried to convince him otherwise, encouraging him to become a doctor or lawyer. But, by the time Drexel was a junior in high school, his dad finally conceded and gave him a brochure to Westpoint. Drexel would forgo Westpoint for the Naval Academy in North Carolina, which led him to the Marine Corps.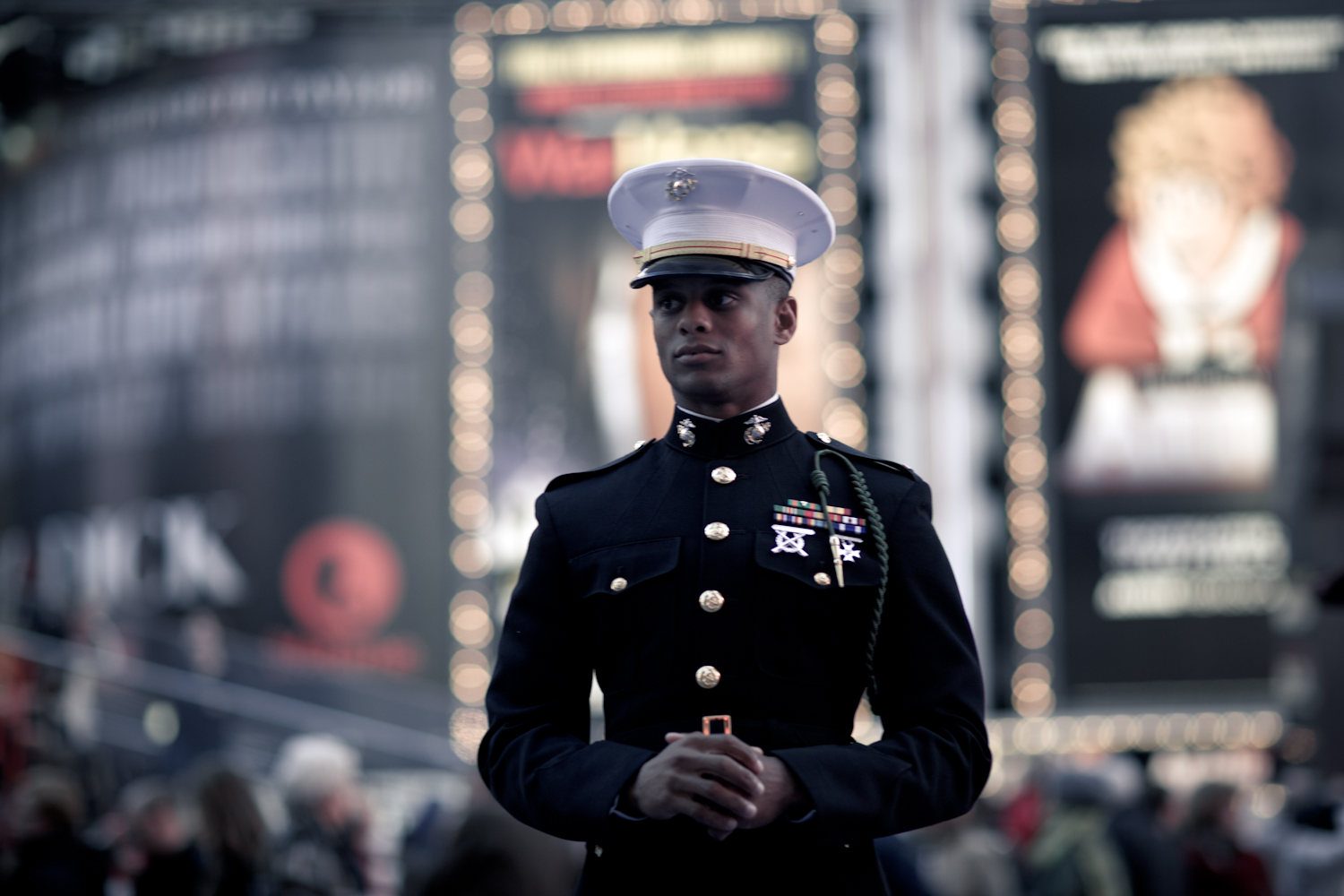 Before leaving Drexel, I asked one last question: "Why do you do this?"
"Because I have to live a life of service," he answered. Enough said. With that, Rog captured Drexel and we all left feeling a bit more inspired.
Check out the campaign link here.