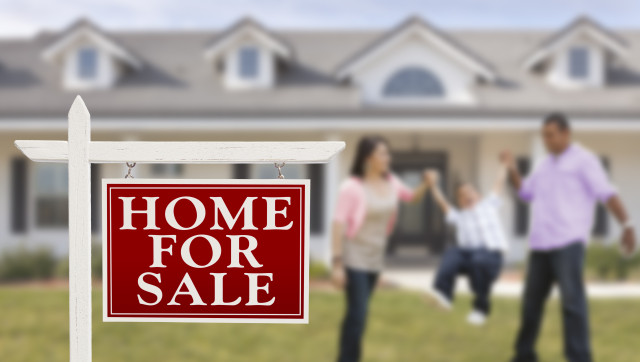 With the birth of my son just weeks away, my partner and I have continued in our effort to prepare ourselves for his imminent arrival. I have been lucky to secure a new, higher-paying position at a time when article after article and my own anecdotal experience continue to update me on how hard the job market is for millennials in my age group generally, and for recent law-school graduates in particular.
Our son is already extremely blessed and well taken care of, thanks to the generosity and support of family and friends. With our lease ending soon after our son is born, the last step of our preparation process is an attempt to secure a new home for our son -- a feat that is continuing to become more and more challenging in the Bay Area.
This difficulty is even more pronounced if you attempt to prioritize access to good schools -- something I know all too well from my past and present education-advocacy work.
Still, I'm not sure that I was prepared for exactly what that reality would mean for my family's home search.
Understanding that there is far more to what makes a "great school" than test scores or other quantifiable data, a parent in the Bay Area basically has three choices when looking for homes: Look for homes in areas with consistently highly rated schools that are further away from San Francisco, Berkeley, Oakland, and surrounding areas, and therefore have a much longer commute; look for homes within close range to these areas and make do with the lower-ranked public-school offerings; or decide to pay for private school.
As my partner and I are both attorneys who work on and in support of public education, private school was not an option for us, so we decided to look for homes further out but with highly rated public schools. At the risk of sounding naïve, I was wholly unprepared for the reality that came with prioritizing high-quality public schools in my home search.
On any given day in Oakland and San Francisco, you are likely to run into a decently diversified population of people, whether you are going to the grocery store, out to dinner or just for a random stroll.
This is not true for the four jurisdictions where we have looked at homes -- jurisdictions that have black populations of 1 percent, 1.7 percent, 3.6 percent, and 3.8 percent.
Not only are the statistics a sobering reminder of how far we have to go in terms of efforts to close wealth, housing, employment, and other opportunity gaps, but they force us as a family to have to make very uncomfortable decisions.
As parents of an interracial son, we want our son to live in an environment where he is not seen as the token, and where he can see himself in his peers, teachers, and mentors. We want him to have a rich experience with people from different ethnic and economic backgrounds. Now, there is no doubt that my partner and I will ensure that our son is well-rounded and well-read, but in order to ensure that he has access to a high-quality education, we feel forced by the current reality of housing and schools in the Bay Area to deprioritize these ideals in favor of others.
At the same time, working to seek better opportunities for our son at the risk of putting him in the place of being "the other" is not only frightening but flies in the face of much of what I stand for and the issues I spend both my working hours and my nights and weekends fighting for. As an individual who grew up in West Las Vegas, home to a rich history of activism and black entrepreneurship, as well as a continued history of redlining and marginalization, I want the best for my son, yet I also want him to understand where he comes from and how far we still have to come.
I recognize that this sort of uncomfortable balancing act is just one of many that I will take on in an effort to provide the best for my son. I recognize further that my feelings necessarily need to take a back seat to my son's well-being and access to opportunities. I count myself lucky and understand the privilege I have to be able to even attempt to navigate these challenging issues in a region where displacement of minority residents is at an all-time high, yet I can't help but feel like a hypocrite, writing about and working on issues of education, housing, transportation, and employment equity at the very same time I am choosing to not place myself in a position to have to fight for those issues in my personal life if I choose not to.
Navigating the journey from my upbringing to law school and now to a profession with very little diversity was difficult enough to do without feeling like I was sacrificing or losing a piece of myself at every turn.
Navigating fatherhood and teaching my son what he needs to know to navigate his experience in some of these spaces will be the challenge of my life.
My grandmother attended and taught in segregated schools. My mother attended segregated schools. I know I am indirectly choosing to place my son in segregated schools.
Is that progress?
It feels like I'm taking one step forward and two steps back.