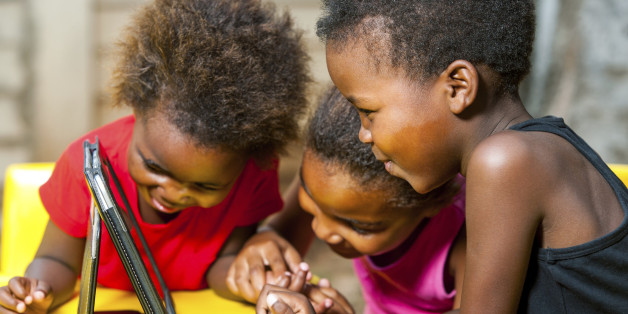 At four months old, my son was, I'm pretty sure, the youngest protestor at the #MillionsMarchSF event on 12/13/14, where thousands marched in San Francisco from the Ferry Building to City Hall demanding justice and a change in the way law enforcement interacts with civilians generally and communities of color specifically.
My wife and I marched along, my son strapped to my chest, and my wife pushing the stroller (with a protest sign attached). We also had our five-month-old puppy marching with us, making our call to justice a family affair.
My baby, via me, participated in two mass die-ins and heard thousands of people chanting Black Lives Matter. Something that I had never before heard or felt in my 32 years of life.
#BlackLivesMatter and #AllPowerToThePeople are not some sort of nice catch phrases; they are the rallying cry for a generation past and the generation present.
These recent demonstrations, in San Francisco, Oakland, and across the country, have been the perfect counter-narrative to the flawed and whimsical story of the post-racial America supposedly ushered in by the election of the nation's first black president. As such, they are an important learning tool for my son.
I firmly believe that activists aren't born -- they're made.
The first two books my son received while still in the womb were two copies, from two of our closest family friends, of the children's book A is for Activist. The entirety of his first year on this earth will be marked by historic protests. He will be able to see that as we marched with him, thousands marched in solidarity with us in Oakland, New York, D.C., and other cities. In five, ten, or twenty years, my son will be able to look back and see that his father was a crusader for justice and equality, and so was his mother, his grandmother, and even his great-grandfather. These things will bring him power.
In the days prior to the mass marches of 12/13/14, my wife, son, and I flew back to my hometown of Las Vegas for the ribbon-cutting ceremony commemorating the re-opening of F Street, a street which had been wrongly closed in the historically segregated neighborhood of West Las Vegas -- the place my family has resided for three generations, ever since a mass migration of Southern blacks ventured west in search of better opportunities. When the city closed F Street, shutting off our neighborhood from the rest of downtown Las Vegas, it smacked of those years of state-sanctioned segregation. Our win against the city and the Nevada Department of Transportation has been called the greatest civil rights victory in the state in the last fifty years.
Years ago, as a young activist and organizer, I was fortunate to become the youngest advisory board member of the Stop the F Street Closure Coalition. With the dedication of our community, through marching, filing law suits, and pressuring elected officials, we won our fight to re-open the street. It took six years, but in the end, we found justice, and with our victory, we not only got the street re-opened, but we got sidewalks (just fifty years late) along with murals dedicated to the community's history of activism.
This is the work that drove me to law school and the community that inspires me now.
I know my history, and so shall my son.
Growing up, I learned of how my grandmother taught in segregated schools and my mother attended them, prior to witnessing the race riots that accompanied integration. Though they were before my time, these events, and the role my family played in them, have shaped me.
So too will my son learn of his father's participation in fighting to eradicate the oppression of black men and women at the hands of the state. He will grow up seeing photos from the time we fought to open F Street, with my mother, my grandfather, and me taking part in marches down the Las Vegas Strip. He will see taped interviews of a younger me calling out our elected officials for their culpability. And he will see photos of himself, with all of us, as we celebrated our victory. One such photo shows the members of the Advisory Board marching through the newly opened street holding a Stop the F Street Closure banner. I have one hand on the banner, with the other holding my son.
My community has had to fight the city three times in fifty years to open wrongly closed streets. But of course, this is nothing new -- black folks have been fighting state-sanctioned violence and oppression since our arrival in this country. It appears that in America, history is bound to repeat itself.
With that in mind, my son's training begins now. Knowledge of self is step one.
We marched with my son so that when his time comes, he will be able to call on his own history of participating in mass movements to inspire the work of freedom-fighting that will continue with him. An understanding of his power will be so ingrained in him that he will have no concept of sitting by idly while inequality festers.
And I will have done my job as a father.